Use those Shopify liquid codes to add the all reviews badge to your Shopify templates (for example in the footer). Compared to email badges, the template badges will auto-update.
Go to Widget Menu and click the Settings button on All Reviews Badge.
Then click this button to copy the Liquid code into the clipboard and paste it into the desired place in your Shopify template.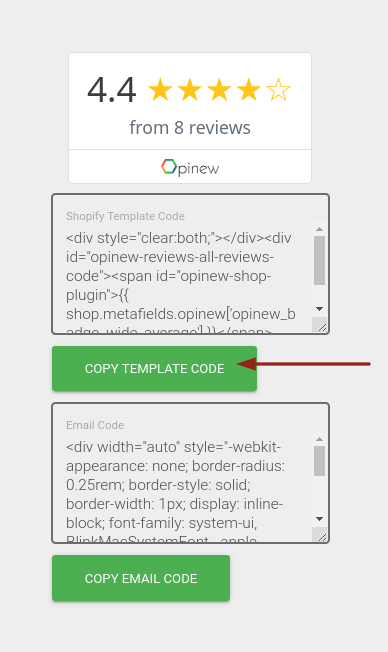 There are 3 designs to choose from:
Design 1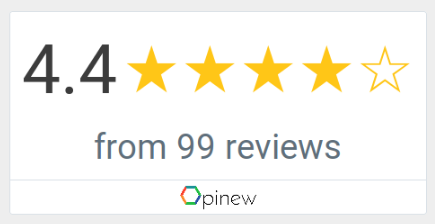 <div style="clear:both;"></div><div id="opinew-reviews-all-reviews-code"><span id="opinew-shop-plugin">{{ shop.metafields.opinew['opinew_badge_wide_average'] }}</span></div>
---
Design 2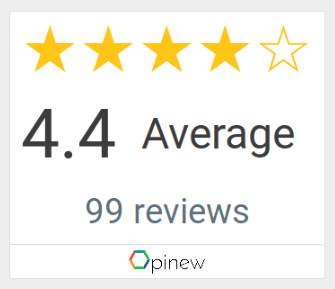 <div style="clear:both;"></div><div id="opinew-reviews-all-reviews-code"><span id="opinew-shop-plugin">{{ shop.metafields.opinew['opinew_badge_small'] }}</span></div>
---
Design 3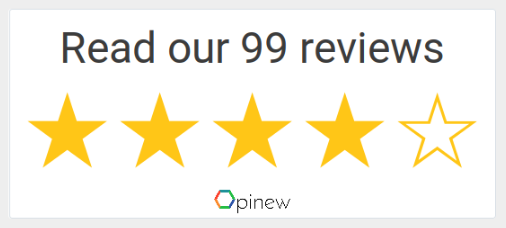 <div style="clear:both;"></div><div id="opinew-reviews-all-reviews-code"><span id="opinew-shop-plugin">{{ shop.metafields.opinew['opinew_badge_wide'] }}</span></div>
---