Update: Paving the Way for Product Reviews Management on Shopify
If you are still looking for a Shopify review app, search no more.
We've released a major update to Opinew and we couldn't be more excited to share it with you!
All our improvements were thought to provide you with the best experience when building your Shopify store and managing the reviews you get from customers.
Product reviews have never been more relevant in 2021. With hundreds of thousands of stores trying to be successful, the number of competitors in your niche market is almost getting out of control. That's why creating social proof is a strong differentiator for your online store and also a major factor in the success of your Shopify store. If you're not sure why you need social proof and how you can maximize the potential of your store, have a read at the guide from Debutify about that.
With Opinew, you can supercharge your store in a few clicks, and easily by:
Importing reviews from Amazon, AliExpress, eBay in 1 click with our Google Chrome Extension
Importing reviews from all other major review apps
Displaying reviews easily at every stage of your customer's buying process and make it fit your theme with advanced CSS
Collecting verified reviews by sending out requests for every order made on your website.
Have a look at our detailed changelog below and the awesome improvements we have made in order for you to increase your conversions!
Dashboard - Get UGC Analytics & Take Quick Actions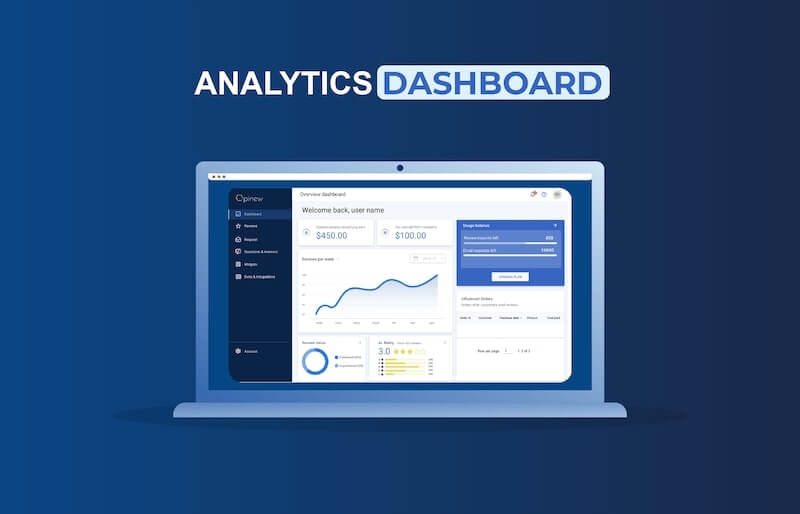 We couldn't update the app without making sure that you could easily access and see how Opinew and our reviews are making you money at a glance.  
What's inside our brand new dashboard?
🎯 Week by week stats on the number of reviews collected by source and the orders influenced by Opinew  
🎯 Your reviews status  
🎯 List of your latest influenced orders  
🎯 Monthly Review Requests Stats
With our new dashboard, it's easier to make changes and to run tests on how you could improve your store's social proof. Update your featured reviews on the carousel, create coupons personalized for your customers, add & customize your store badges, and take quick actions depending on your stats and how they evolve over time.
Review Requests - collect verified reviews for your Shopify business
Configure all your review requests in 1 easy flow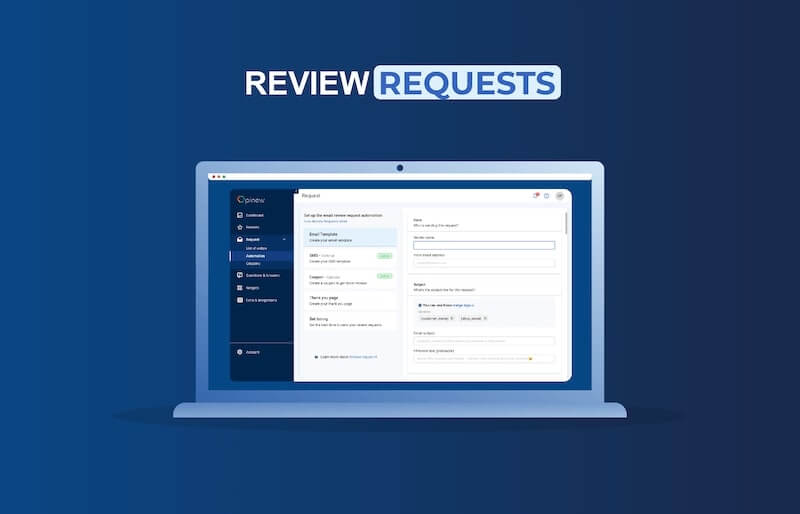 As part of our entire dashboard redesign plan, we went back and carefully watched how our users engaged with the different features Opinew offers.  It's nothing to say that we've learned a lot!  
One thing that stood out is that a good majority of users were struggling to set up their optimized review requests flow, mainly because the setting and configuration options were scattered across the app. So instead of thinking about bringing new features for review requests, we thought about an entirely new process of configuring a review request flow in one step-by-step menu!  
With our new update, everything you need to set up a successful email request flow is there in 1 place. In short, we combined features from 4 separate menus into one simple follow flow.    
What does it mean for you?  
🎯 Easy set-up to get started and receive your first verified reviews quickly
🎯 Better control over your review requests and coupons campaigns
🎯 Track your stats and test your campaigns instantly  

Entirely customizable Email & SMS templates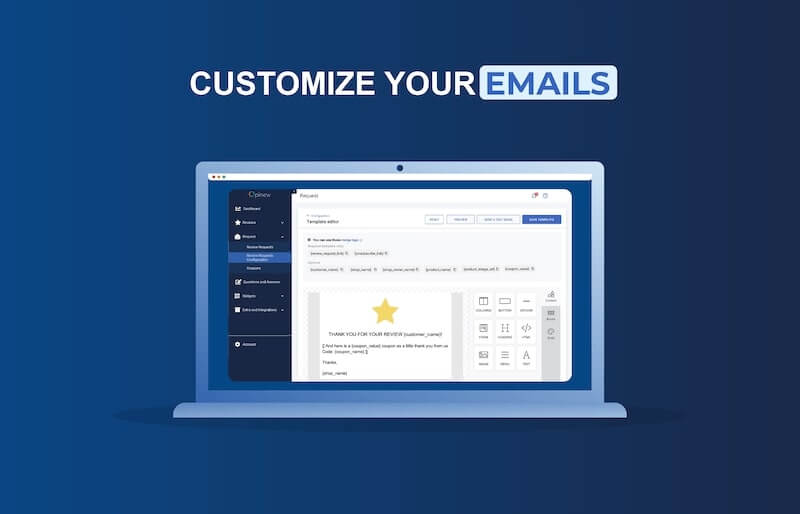 Make email review requests easily match all your branding with Opinew!  We've redesigned our dashboard and made amazing improvements for your review requests flow:  
🎯 Fully customizable Drag & Drop email editor with merge tags
🎯 Thank you page editor  
🎯 Easy to use tools to improve the deliverability of your emails sent from Opinew
Why do you need review requests?
Sending out review requests from customers who made a purchase on your store is the best way to obtain legit and useful reviews for future customers.
We made it even better! You can now:
Send a printed message to your customers thanks to our partnership with Printer Order Pro
Configure your review request email to be sent at the time the order is delivered, thanks to our partnership with Aftership. This helps to ensure that the customer already received his order before you send it and helps to improve your open & conversion rate for this email.
Review Widgets - Display reviews on your Shopify store in a few clicks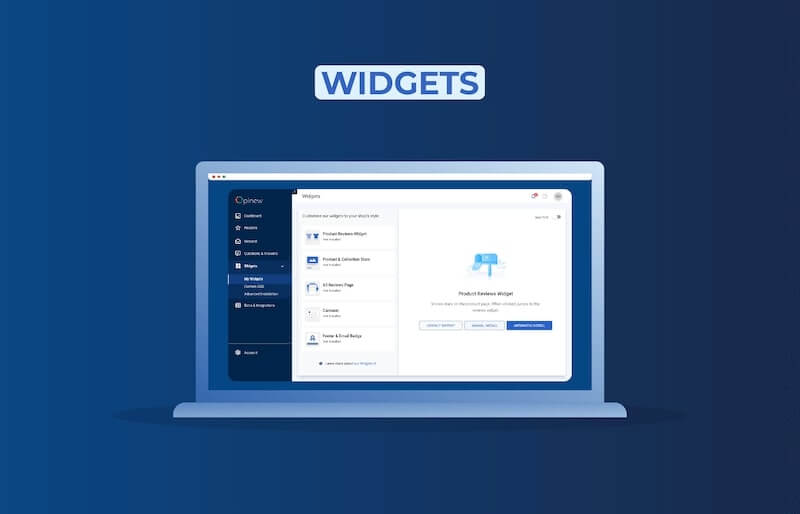 Simple & efficient. With Opinew, displaying reviews on your Shopify store becomes easy.  
Pretty straightforward, all widgets are accessible within 2 clicks, coming with easy-to-follow configuration and installation guides, all in one clean menu.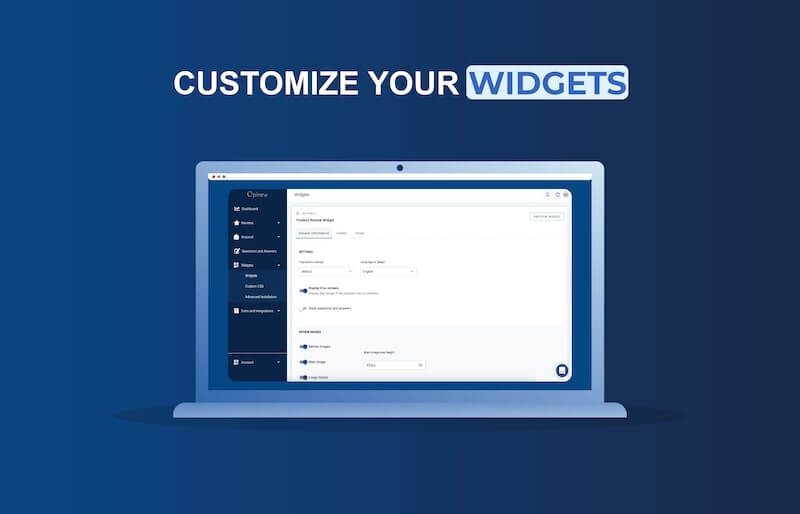 From this section of the dashboard, you can quickly change the layout, colors, font sizes, date format, and language of your widgets!   What's in there for you?  
🎯 Entirely customizable widgets
🎯 Update your settings in a few clicks
We hope you will enjoy this new update and make the most out of Opinew!
If you haven't tried Opinew yet, follow this link to install Opinew & start building trust and strong social proof to drive more sales on your Shopify store.