Top 15 Marketing Strategies To Increase Conversions Through Social Media
Every entrepreneur endeavors to have a successful business. But how many of them actually succeed to have one?
There are around 12 to 24 million online stores in the world. If a business wishes to make its mark and its way through the crowd, it must catch a large audience's attention. After all, how will a business survive without having a good customer base?
It has become imperative for businesses to market their brand on every channel they come across. Having a good website and stocking it with great products is not enough to supersede your competitors. Upping your marketing strategy is a must if you want to attract more customers to your brand.
Social media is the perfect place to introduce your brand to a massive crowd of people. Social media platforms have more than 3.6 billion active users. By the year 2025, the figure is estimated to rise to 4.41 billion users.
Instead of waiting for people to come to your brand through search engine results or paid ads, why don't you introduce yourself to your potential audience? Make your business's profile on social networking sites to increase your brand awareness, and boost your eCommerce conversion rates.
If you are a beginner and wondering how to leverage social media marketing in favor of your business, keep reading this article till the end to unveil social media marketing strategies for 2021.
Best 15 Marketing Strategies To Increase Conversions Through Social Media
1. Optimize Social Media Landing Pages For Conversions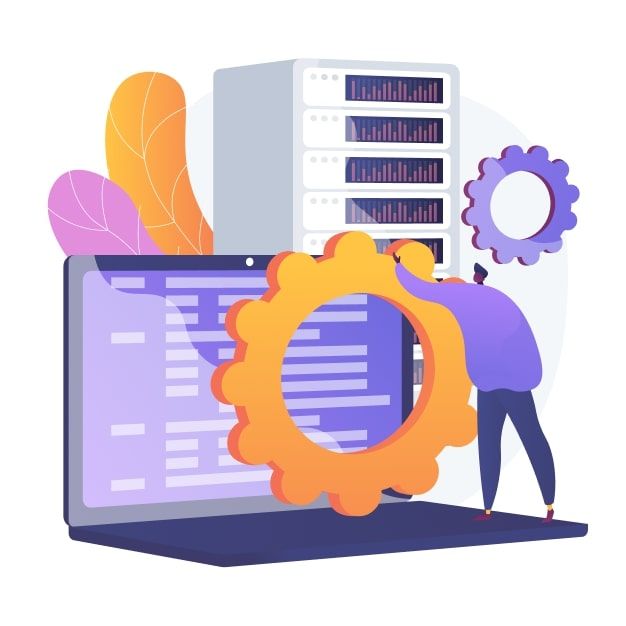 All your eCommerce marketing strategies would fail miserably if the landing pages are not optimized.
A landing page is a destination on the eCommerce store, designed for the users to land on it after clicking the ad or the link.
The majority of people use their mobile phones to use their social media accounts. It means that if people are landing on your website by mobile phones, your site must be responsive on it. Websites that fail to function smoothly on mobile devices lose many users that could have converted. Test your website to ensure that it is responsive on various digital devices.
If you are using Shopify or WordPress, select the mobile-responsive theme for your eCommerce store.
To drive more traffic to your website, make sure to mention your website's link on your social media profiles. For instance, Instagram allows you to say the link of your website in your bio. Similarly, you can mention the link in the about section of your Facebook page.
2. Influencer Marketing
The marketing game has changed over the past few years. Advertisements and other paid promotions do not generate the same results as they used to in the past decade.
The audience places their trust in a brand that is trusted by general people. This is why people turn to social media influencers to hear their reviews and suggestions regarding a particular brand or product.
Social media influencers have huge organic followers and a high rate of engagement on their posts. If you promote your products by collaborating with them, your brand will get exposure to a large audience who might even turn to your customers.
Influencer marketing offers better returns than the conventional means of digital marketing. According to TapInfluence's research, it can yield 11 times more return.
You don't have to spend thousands of dollars to collaborate with an influencer. Numerous micro-influencers have many followers in thousands, if not in millions, who actively engage with the posts.
Your business can market its brand by finding the right micro-influencer whose views resonate with the company.
3. Video Centric Posts
Social media sites are visual mediums. People love to share and view images and videos to interact with their friends. Businesses must create highly graphical content to catch the attention of their audience.
Using random pictures and writing long strings of text will be scrolled up by your audience. Use videos to grab your users' attention and keep them hooked to your content. Videos generate around 59% more engagement than any other type of post.
Use unique and creative ideas to make your video posts engaging. Don't forget to keep your videos short. People get bored after a few minutes and will not continue to watch the entire clip if it's long.
You don't have to hire actors to make a video post. If you are on a limited budget, you can opt for doodle videos, animations, or even introduce your employees to your social media family via video post.
4. Publish User-Generated Content
Instead of creating new posts and graphical content every day, why not leverage the content generated by your users?
Suppose a user has uploaded a picture with the product of a particular brand or has written something good about it. In that case, a business can share its content on its official profile by taking the user's permission.
User-generated content attracts more audiences as they get an insight into what general people think of a brand, its products, and services.
According to fanandfuel.com, more than 94% of people read reviews before buying anything from the brand.  By posting user-generated content on your social pages and website, you make it easier for the general audience to trust you.
5. Host Social Media Contests
People love to win gifts and discount vouchers. Running a contest or hosting a giveaway will excite your followers, and their engagement in your posts will become high and more people will learn about your brand.
Before posting about the giveaway or contest on your social media profile, make sure that you have laser-focused goals. It will help you to create the proper strategy for promoting your contests and setting the appropriate instructions to enter the contests.
For example, if you aim to increase engagement on your posts, you can make the rule to like, comment, and share the picture to enter the giveaway or contest.
6. Create Engaging Content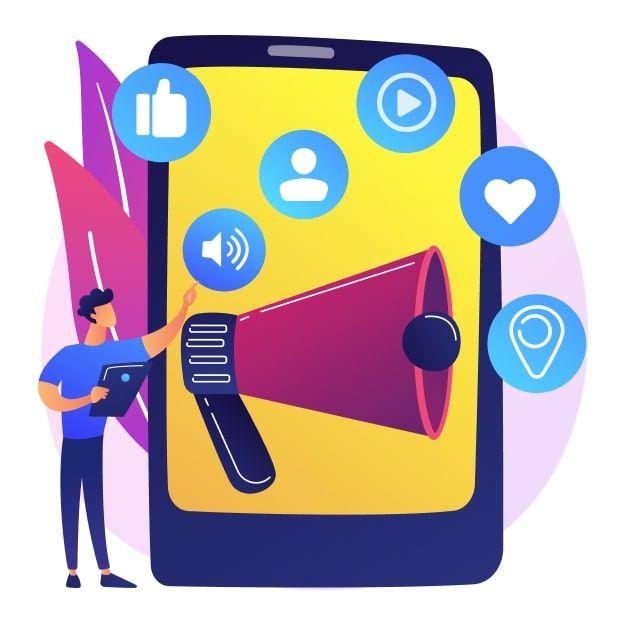 If your content doesn't interest your audience, do not expect any conversions or return on social media marketing investment.
Your content should not only interest the audience but also keep them engaged. Always create content that will be useful for your followers. Do not copy the information from the internet. Reading the repetitive information bores the audience, and they will scroll their screens.
Create informative graphical content such as infographics, video clips, and step-by-step picture tutorials. For example, if your niche is skincare, then publishing a recipe for baking double chocolate cake will not generate any audience response.
If you are not sure what to create, then visit the profiles of your competitors. Check what kind of content they are creating and what the feedback of their audience is. It will help you to come up with new ideas to keep your audience hooked to your profile.
7. Invest Your Time On Right Social Platforms
Before you log in to every social networking site and create your business account, wait. For a successful social media strategy, it is crucial to research which platform a business will find its potential audience.
Different networking sites have different demographics of users. It is not necessary that you'll find your audience on every platform.
For example, if a business deals in middle-aged men's goods, then creating a profile on Snapchat and TikTok is useless, as these platforms primarily consist of people between 18-25 years old.
Make sure you spend your time, energy, and resources on the right platform to increase your eCommerce conversions.
8. Be Consistent With Your Branding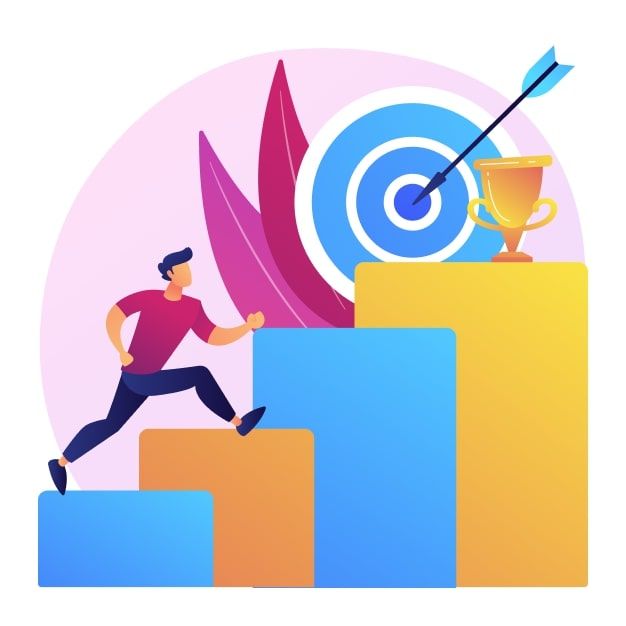 Your branding on social networking sites should be coherent to your website. Use the same color schemes, font style, and tone of your posts and images used in your eCommerce store.
If a business's social profiles are not consistent with its eCommerce store, it will look like an amateur in the online world. Moreover, it will also look unprofessional. Try to be consistent about your branding on every marketing channel, including social media profiles.
9. Track Your Analytics
Implementing the strategies and not monitoring their results will never bring fruitful results for a marketer.
Tracking your efforts and the response generated by your audience is mandatory to understand to check if the social media marketing strategy is headed in the right direction. You can track the different social platforms' performance and reconsider your plan for the channels that aren't working well.
Keeping an eye on the analytics helps the businesses measure their results with the marketing campaign's objective.
10. Automate Your Social Media Accounts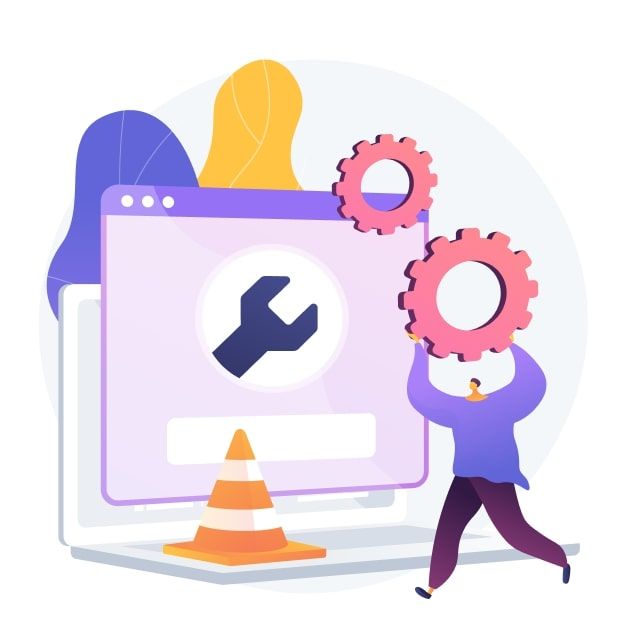 Social media automation can save your time from posting content on different platforms at the same time. You can schedule the date and time to post your content; automation tools will take care of the rest.
Posting manually on multiple business profiles and pages takes time and increases the chances of errors. Moreover, if you'll be occupied in uploading your content, you won't get time to focus on other vital areas of your business.
The best part about these automation tools is that your customers can always contact you at any time of the day. They will get an immediate response from your end; thanks to the automation tools, you can design a message for your customers, which will be sent to them even when you are away.
11. Use Social Listening
Do you want to keep up with the customers' expectations and want to learn what they think of your brand? If yes, then social listening is an excellent way to do so.
Social listening keeps tabs on what your existing and potential customers think of your brand, products, content, and sales service.
There are numerous social listening tools available on the internet. It monitors the relevant keywords associated with your content marketing, direct mentions of your business, mentions of your competitors, or any hot topic of the industry; it will keep you updated with all the things.
Getting an insight into what the audience has to say about the business, either positive or negative, helps the marketer improve their business strategies. It enables the business to grow and boost its conversions.
12. Use Hashtags
Do not underestimate the importance of adding hashtags to your posts. Hashtags increase your visibility to your current and potential customers.  By adding the relevant hashtags of your brand, products, or services, the potential audience can easily find you and learn more about you.
The people who find your profile through hashtags will most probably be interested in your brand and might visit your website. Make sure to include the hashtags that draw the attention of your targeted audience. Adding random hashtags or the ones that are trending will not play any significant role in boosting your eCommerce conversions.
For example, if a makeup store uses the hashtags of a #keto diet, #intermittent fasting, it will not drive organic traffic to its eCommerce store.
13. Offer Discounts And Bundles
Sales and discounts work like a magnet to catch the attention of the audience. Offering discounts on special occasions such as on Halloween, Christmas, New Year's Eve, Thanksgiving, Black Friday will excite your customers.  They will run to your website to grab their favorite goods at reduced prices.
To make it more effective, hold the sale for a few hours. It will create an emergency, and serious buyers will rush to your stores without giving it a second thought.
14. Set Up A Shop
Earning profit is the ultimate goal of every entrepreneur. Does it matter from which channel the profit is being generated? No!
Rather than waiting for the customers to come to your eCommerce shop and purchase the goods, bring your shop to them on social media websites.
People love the brands that provide ease to them. Become the first choice of your customers by setting up your shop on social networking platforms.
Thanks to the advanced technology, you can now integrate a shop on your Facebook and Instagram account with just a few clicks. The users can easily view the product range, add them to their carts, and checkout without leaving the social networking site.
15. Be Consistent
The most critical strategy to increase your conversion through social media is to stay active on your profiles. Post consistently on day and time when your audience is the most active and will interact with your posts.
If you post once or twice a month, do not get surprised if your followers forget about you or unfollow you. To keep up with the online world's fast pace and your user's expectations, be active and engage with your followers in the comment section. Answer their queries, thank them for their feedback, and remain courteous throughout your dealing with them.
Using rude and impolite language will exhibit an unprofessional image of your business, and people do not like to interact with such a brand.
Pulling The Plug...
It is nearly impossible to overlook the immense benefits of social media in the arena of digital marketing. If a business effectively optimizes its social media strategy, it can gain thousands of customers without any hassle.
If your business hasn't started to reap the benefits of social media marketing in 2021, roll up your sleeves and implement the tips and tricks mentioned in this article to boost your conversions.
---
Author Bio:
Ricky Hayes is the Co-Founder and Head of Marketing at Debutify - free Shopify theme, helping dropshippers build high-converting stores in minutes. He is a passionate entrepreneur running multiple businesses, marketing agencies, and mentoring programs.