Shopify vs. WooCommerce: Which platform would you choose? In 2022
Shopify and WooCommerce are the top eCommerce platforms out there. If you are looking to set up an online store for your business this 2022, chances are you are considering one of these two, so which one to choose?
In this post, we'll look at key differences between the two and make a side-to-side comparison to help you figure out which is right for you.
Overview
Shopify and WooCommerce can seem similar when seen from afar. They are, however, fundamentally different; while Shopify is designed as an integral solution to your eCommerce needs, WooCommerce is a plugin to add eCommerce capabilities to a WordPress website.
That's the core difference between the two.
Key Differentiators
Ease of Use - Shopify takes the cake on this one. WooCommerce is open source which many find intimidating and also is a very versatile platform, and with versatility comes complexity.
Pricing - WooCommerce is the cheaper option, no doubt. Though you can end up going over budget on either of those, you have to be careful not to add things you don't need to your store.
Security - This is where Shopify shines. With Shopify, you have nothing to worry about. With WooCommerce, you have to take care of this yourself (or get someone else to do it). However, it should be noted that the payment gateway you choose will be responsible for its end.
Customizability - WooCommerce is more customizable than Shopify by a lot. One thing to keep in mind here is that, while Shopify isn't as customizable as other options, it offers enough customizability to be used by brands like Nestle, Pepsi, Tesla, General Electric, etc.
Key differences aside, let's look at the features, a more side-by-side comparison of how WooCommerce vs. Shopify stack up.
Features Comparison
Comparing WooCommerce vs. Shopify features can be tricky since they do things in very different ways. To compare them, we'll be focusing on user experience as the main way to evaluate each feature.
Store Creation
Shopify: 4/5
Shopify's store creation process feels like answering a questionnaire. It is very beginner-friendly and delivers a generic yet fully functioning online store that you can customize to match your business's needs.
WooCommerce: 2/5
WooCommerce doesn't have a store creation process per se. Instead, it's a plugin that you add to an existing WordPress website. You have to take care of hosting, manage and update your website, and ensure it is secure. So there's a higher learning curve. We cannot recommend it to someone without previous experience managing a WordPress website. If you're familiar with maintaining a WordPress site, then you have nothing to worry about.
Business Management
Shopify: 4/5
You can manage your online store via Shopify's dashboard with reasonable ease of use, allowing you to add, delete, hide or publish products, keep track of orders, modify content, and more.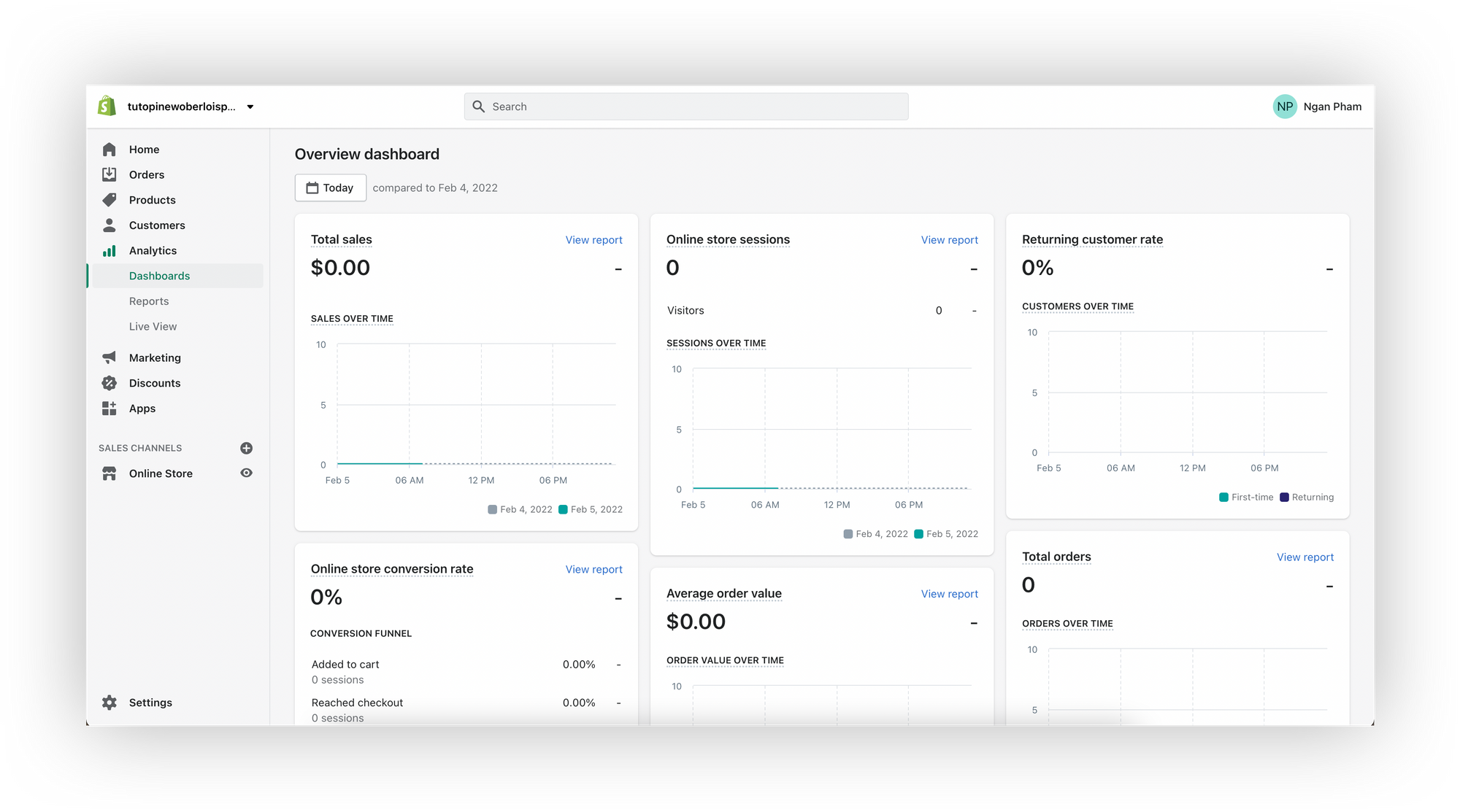 WooCommerce: 4/5
Managing your business through the WordPress dashboard with the WooCommerce plugin is similar to Shopify. Neither of them seems easier or more difficult than the other. Both are competent tools for managing an online store, and which you find easier to use may depend on which one you're familiar with.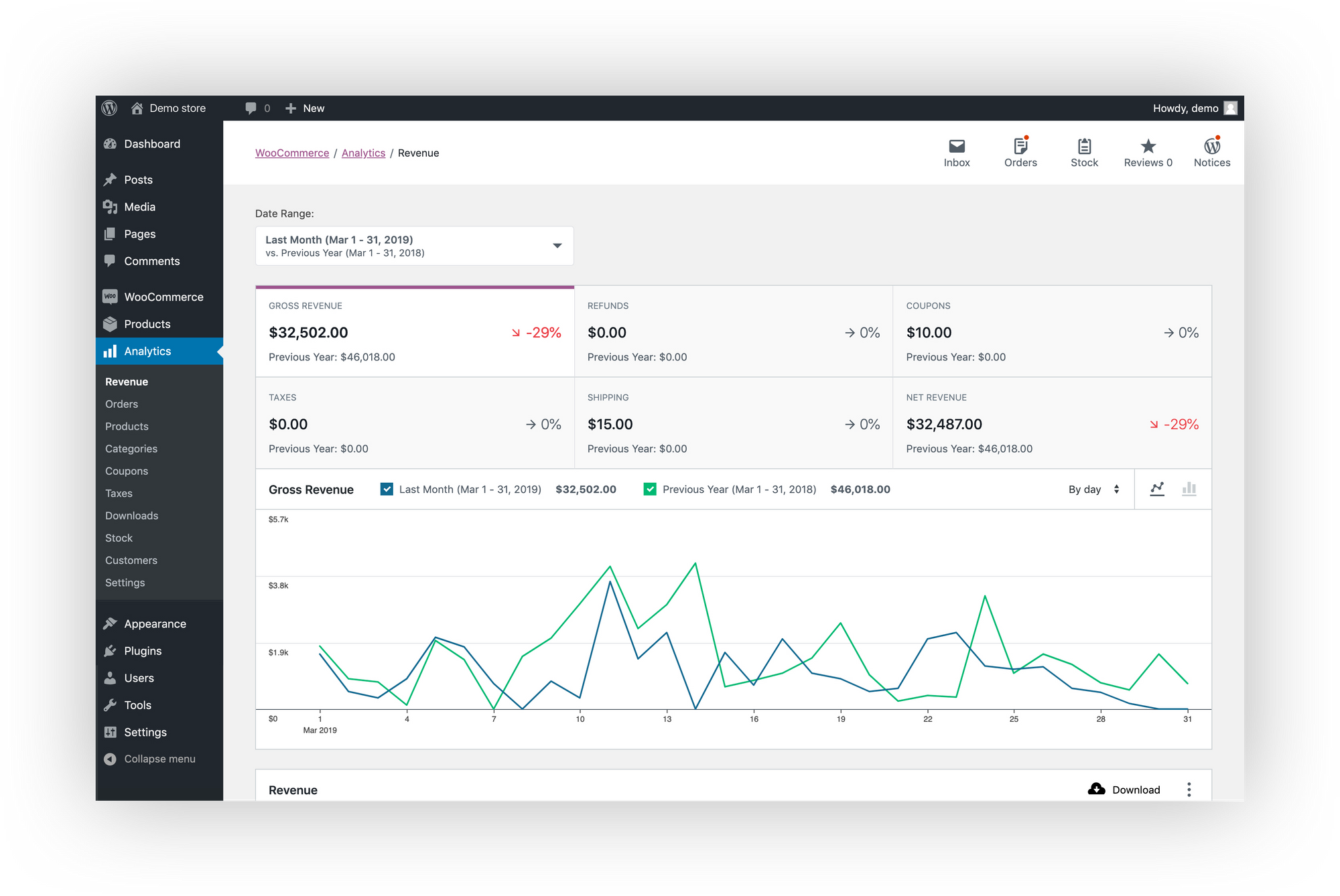 Design
Shopify: 4/5
If you're not a designer and need your design needs to be met as much as possible by the platform you're building your store with, then Shopify is the way to go. Sure, it offers less in terms of customization but it makes up for it by providing you with effective ready-made templates and editing and customizing them takes no required coding knowledge. It's very intuitive.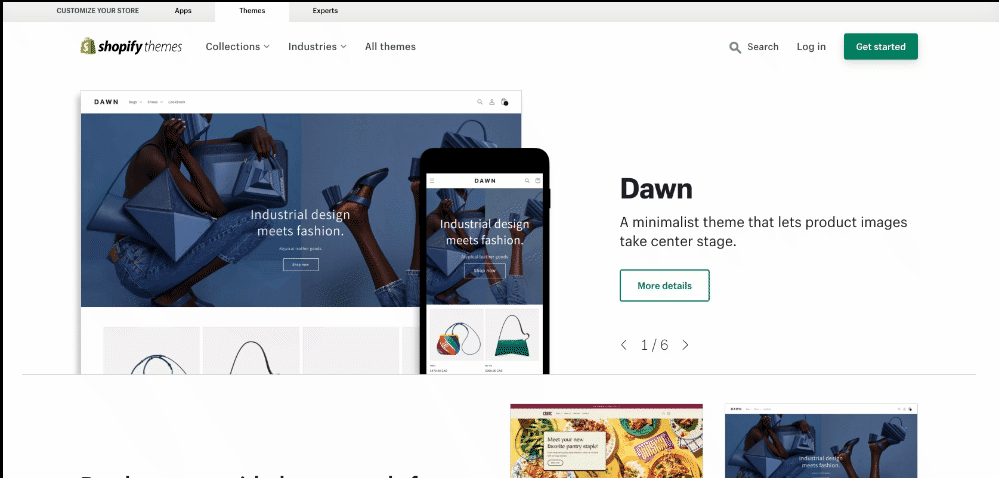 WooCommerce: 4/5
WooCommerce is all about customizability, which makes it versatile. It also offers free ready-made templates, but what makes WooCommerce attractive regarding design is the fact that you can do pretty much whatever you want -- it's highly customizable. That being said, with versatility comes complexity, and you need to know what you're doing if you're going to make a highly customized online store with WooCommerce.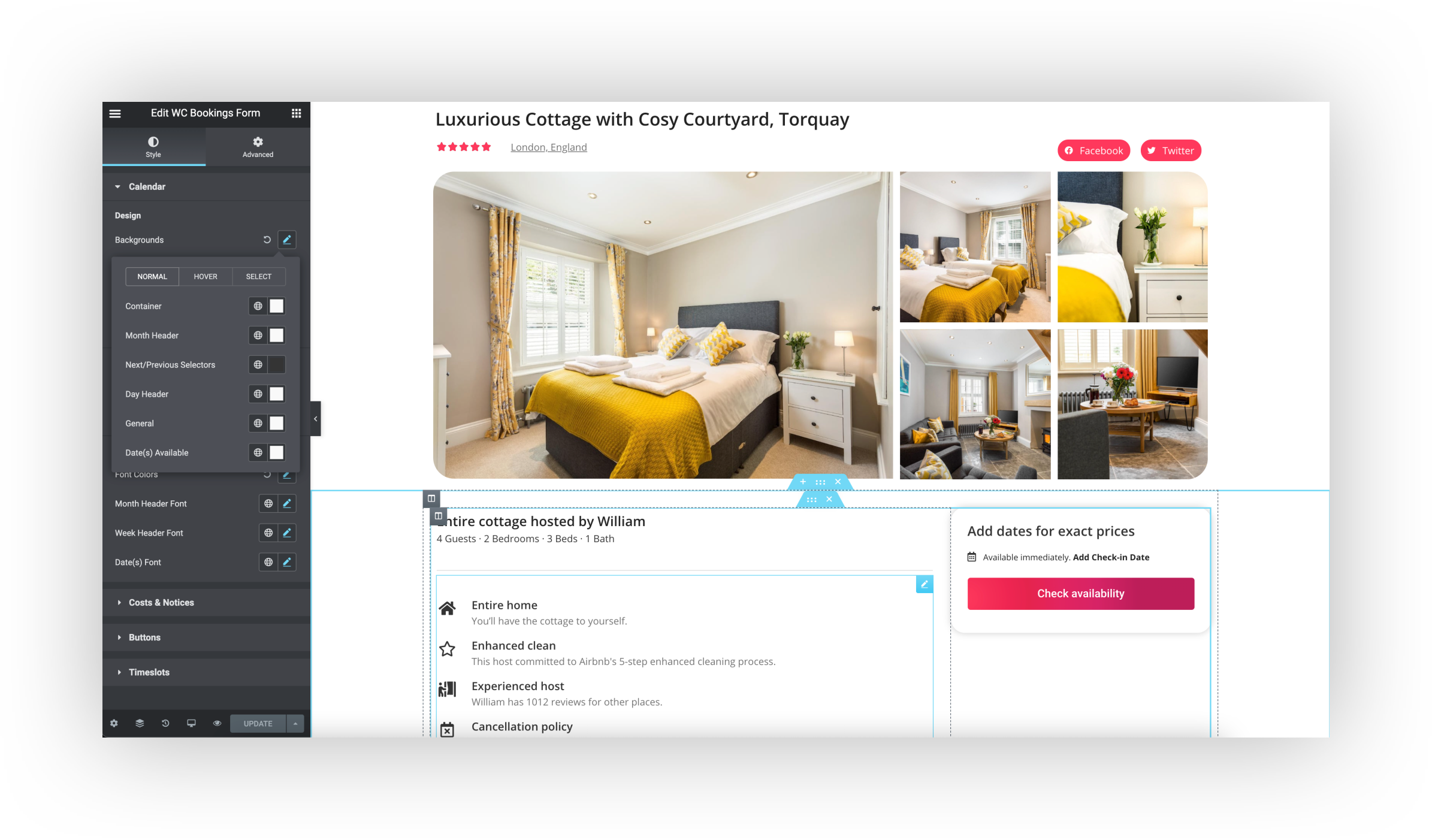 Apps
Shopify: 4/5
The Shopify app store is filled with apps that add functionalities to your site. Some are developed and maintained by Shopify; others are third-party apps (like Opinew, which lets you add customer reviews to your online store, including picture and video reviews). And those third-party apps can be excellent (again, like us), or they can be not so great. Many of the apps will add to your monthly costs, so keep your budget in mind when shopping for them; you don't want to go overboard.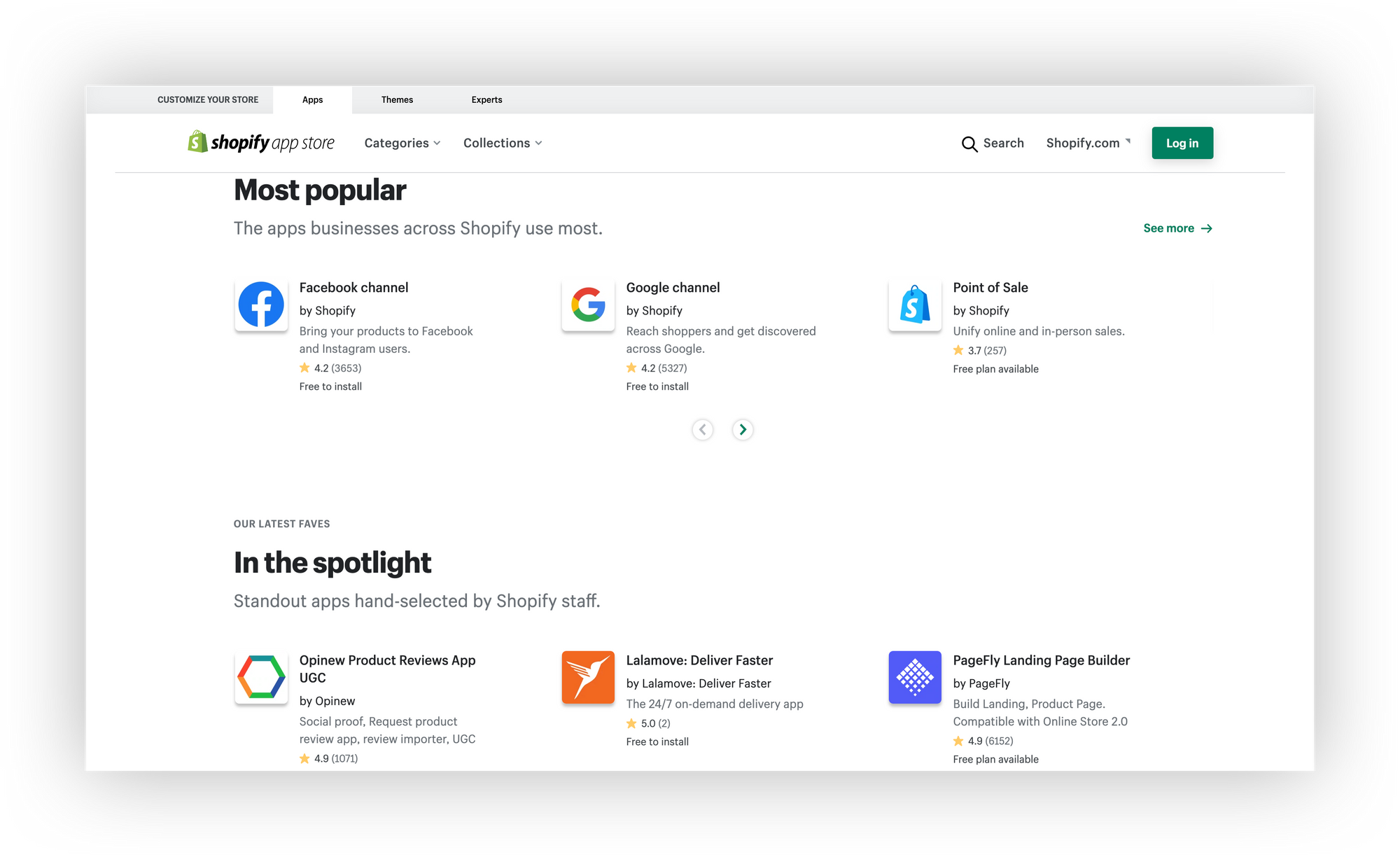 You can check out our list of must-have Shopify apps for 2022.
WooCommerce: 4/5
Much like Shopify, WooCommerce has a lot of apps available that add practically any functionality you can think of to your online store. Like Shopify, many of them will add to your monthly costs, so do keep your budget in mind.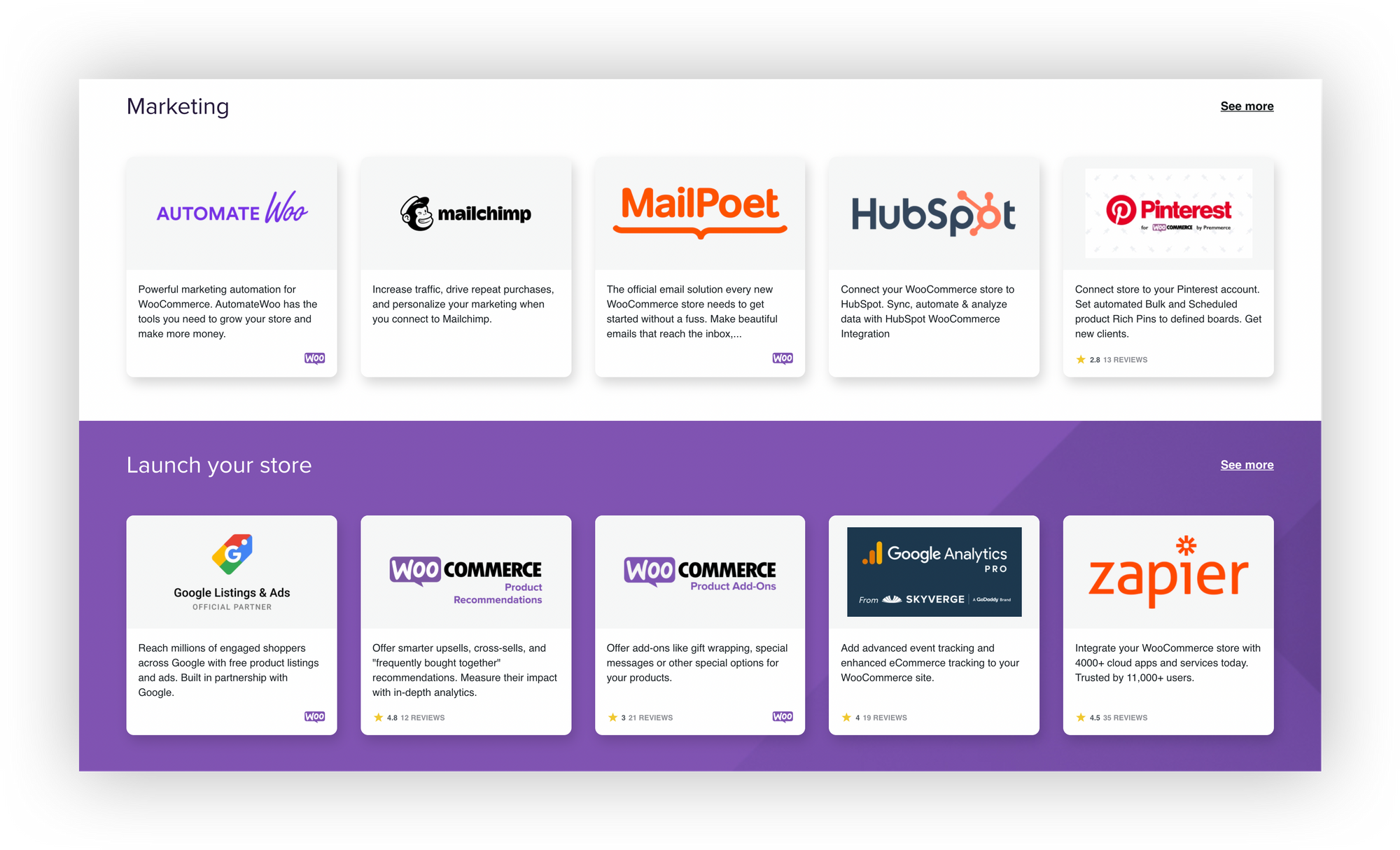 Shopify and WooCommerce are the top most popular options for users looking to set up an online store, so they both have a well-populated market of third-party apps that add unique capabilities to your site. In this regard, there are no substantial differences between the two.
Ease of Use
Shopify: 5/5
Shopify is an eCommerce platform designed with the average user in mind, with no previous coding experience. That makes it very easy to use.
WooCommerce: 3/5
WooCommerce is an open source plugin that adds eCommerce functionalities to your WordPress site. Generally, open source alternatives are viewed as less friendly towards the average user, and there's a good reason for that. It's not that they're less friendly because they want to but rather that open source alternatives often want to empower their users -- to be able to view and modify whatever they want -- and with that freedom comes an unavoidable amount of complexity that unfortunately translates to a less user friendly experience.
Pricing
Monthly costs using either Shopify or WooCommerce can vary widely from one online store to the next, and that's because different stores have different needs and different people behind them making decisions regarding those needs.
Comparing pricing becomes even more complicated when you take into account that WooCommerce works in a vastly different way from Shopify.
But compare them we must, so here we go.
Shopify: 3/5
Shopify's most basic plan has a monthly cost of $29 USD. Add to that the cost of any third-party apps you'll be using and a domain name that you could do without, but that's not the most usual configuration.
Payment Gateway
Shopify charges an extra 2% fee on each transaction made through third-party payment gateways. That's on top of what your payment gateway charges you (around 3%). So you end up paying about 5% for every transaction. That's substantial.
However, if Shopify Payments is available in your country, that can make a huge difference since you'll only be paying 2.9% + 30¢ USD per credit card transaction and 2.7% for debit transactions.

WooCommerce: 5/5
Because WooCommerce is a free plugin and not an all-in-one solution, we have to break down the cost for several different things you need to get your store up and running.
SSL Certificate + Hosting
You need an SSL certificate, and if you don't know where to look, that can set you back a lot if you're not careful. But if you're going this route, do check out Let's Encrypt; they offer SSL certificates for free.
Alternatively, you could try using a hosting service that includes an SSL certificate. You can check out WooCommerce hosting partners here with options (like SiteGround) starting as low as $3.99 USD/ month and other options getting up to $45 USD/ month.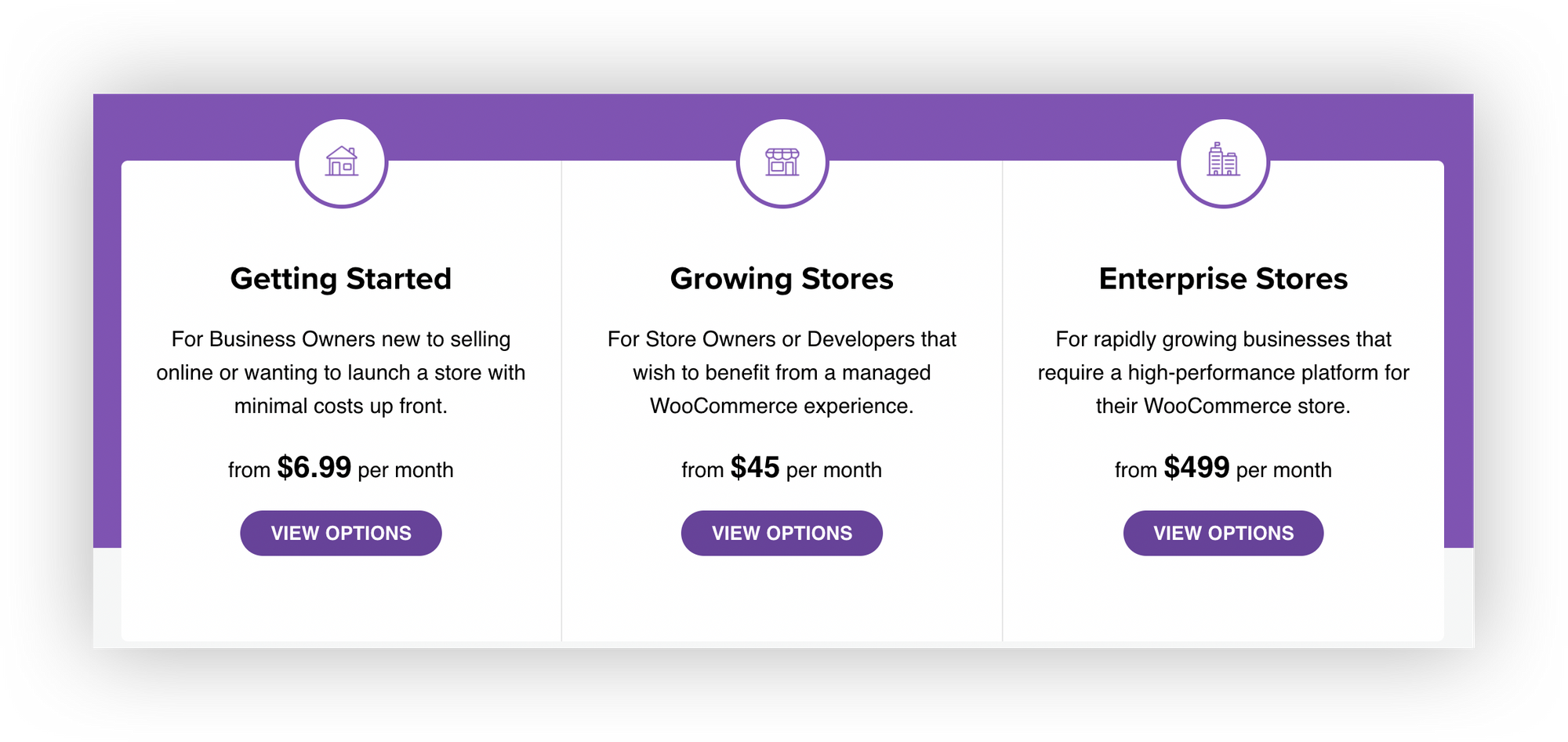 Payment Gateway
Because WooCommerce doesn't host your online store, they don't take any percentage from your online sales, so you don't have to worry as much about that.
Payment gateway options include Stripe, PayPal, WooCommerce Payments, Afterpay, Square, and Amazon Pay, etc.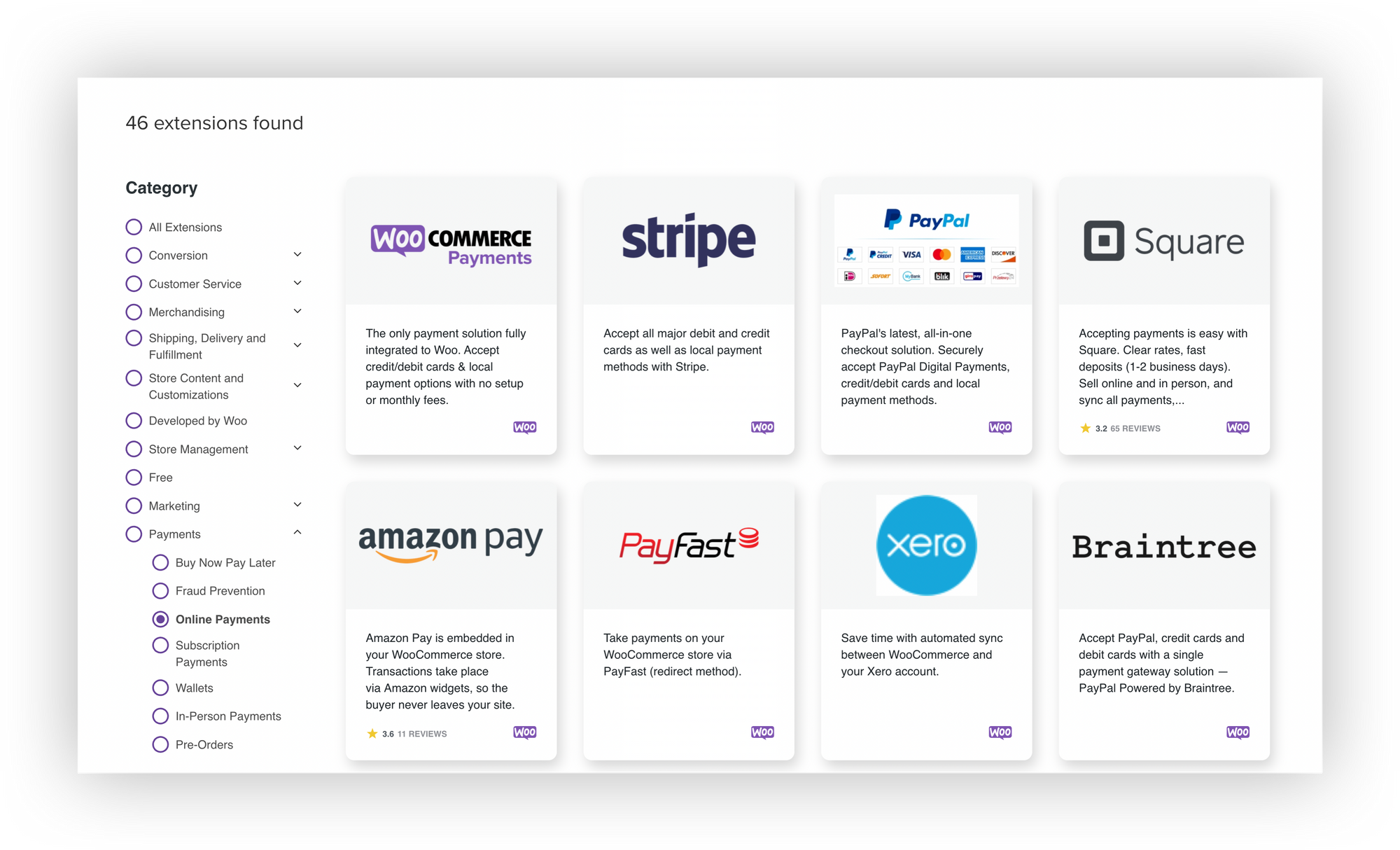 Choosing the payment gateway that's right for you depends on a varied set of factors like how well known and trusted your store is, for example -- if your customers aren't familiar with your store and might be reluctant to input their information, you may opt for a known and trusted payment method despite it not being the lower cost option for you.
As you can see, even though your monthly costs can vary widely on WooCommerce, it's still the clear winner when it comes to keeping a low monthly budget.
Conclusion
Both are great options for setting up an online store.
If you're already running a WordPress site, WooCommerce seems like the best fit for you.
If you're starting out, have no previous knowledge on running a website or dealing with code, and are looking for the easiest way to set up an online store, Shopify looks like the best fit for you.
If you're familiar or not intimidated by the idea of working with code and you're looking for the cheapest possible configuration for your online store, WooCommerce is your best option, no doubt.
So, as it often turns out, it depends on what your needs are.
FAQ
Is Shopify better than WooCommerce?
No. They're fundamentally different, and they're both great at what they do.
Is Shopify faster than WooCommerce?
There are apps that help you optimize your online store for faster loading times with both Shopify and WooCommerce, but because you're responsible for so much more things when choosing WooCommerce over Shopify and therefore can make more mistakes when configuring your site, it's more likely that you'll have slower load times with WooCommerce, especially if you're inexperienced.
What is the difference between Shopify and WooCommerce?
The main difference is that Shopify is an all-in-one solution to your eCommerce needs, while WooCommerce is a plugin that adds eCommerce capabilities to a WordPress site.