Build a high-converting Shopify store with LayoutHub & Opinew
We're excited to announce our partnership with LayoutHub! Currently featured on Shopify app picks, LayoutHub Page Builder is a must if you're looking for a tool to build & customize your Shopify store and take control of every aspects of your online shop.
Your Shopify store with LayoutHub : From 0 to a 100 real quick!
LayoutHub makes it easy for anyone to start building their Shopify store in a few minutes. By providing awesome pre-built & high converting templates taken from successful existing stores, you can now build a strong eCommerce shop without having to follow hundreds of tutorials & testing by yourself. LayoutHub does all this job for you!
Here's a selection of templates LayoutHub offers that we really like here at Opinew:
Sofi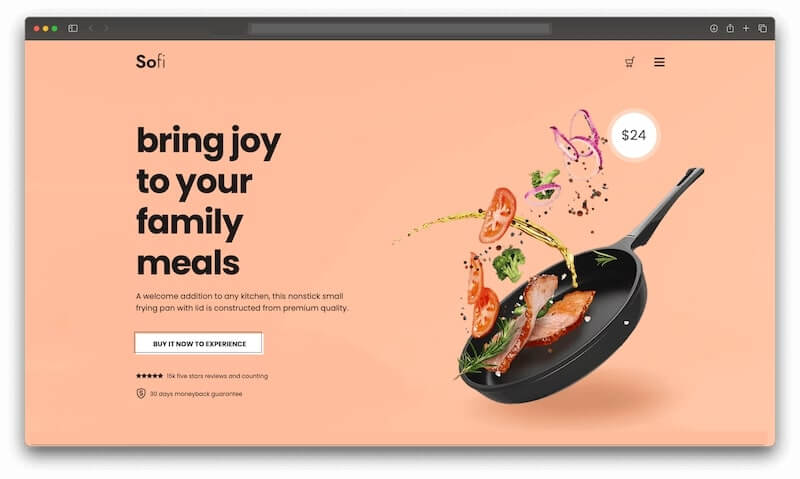 Pupa
Dottle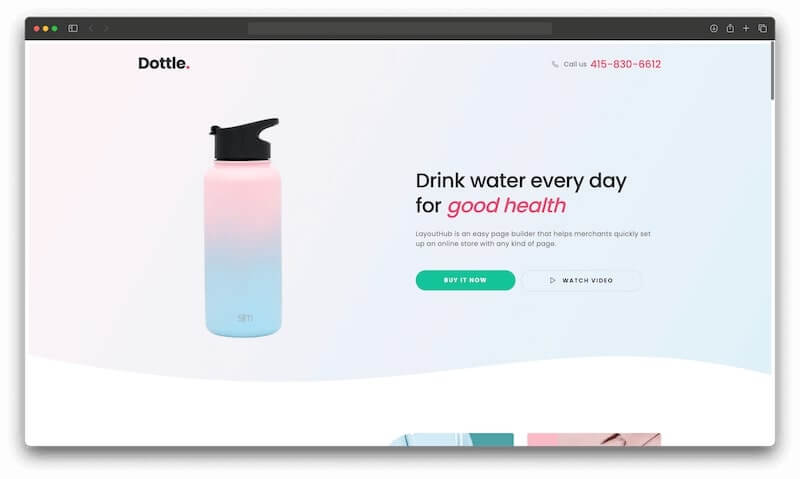 Type of pages you can create with LayoutHub
Home page: It's the first thing your future organic customers will see. Browse LayoutHub's templates to make sure you follow ideal guidelines for the layout of this page and how you can better catch the attention of your customer.
Product Page & Collection page: Give your products the attention it deserves and customize it to make it stand out.
Landing page: Got a new product you would like to test? Build a landing page in minutes, set up your ads, redirect visitors on there and see the results for yourself.
Blog page: In 2021, having a blog is a must to attract new organic customers and diversify your revenue sources. With LayoutHub, you can easily create new templates to make sure it looks awesome & attractive!
Contact/About page: Build a nice looking page showcasing the different informations about your brand quickly.
Custom page: You can create about anything with custom pages. You could use to create a privacy policy page, or a reviews page. Design it with LayoutHub, link it to your Shopify menu and you're good to go.
If you want to make additional changes to these templates, you can. LayoutHub provides an easy to use Drag & Drop editor made for both beginners & advanced users, making sure that you are always satisfied with your design and the content of your website.
If you're not sure yet if you want to try it, you can take advantage of their free plan and see for yourself how LayoutHub can easily improve your store's layout and ultimately increase your conversions!
Thanks to our partnership, you can also enjoy 10% off on all their plans!
Get the offer & install LayoutHub
Build strong social proof with Opinew & LayoutHub
Maximise your store's credibility by using Opinew & LayoutHub combined on your store. Thanks to our partnership, Opinew's features are integrated with LayoutHub and it's now easy to add product reviews from Opinew on pages you are creating with LayoutHub.
All you need to do is:
Open LayoutHub's settings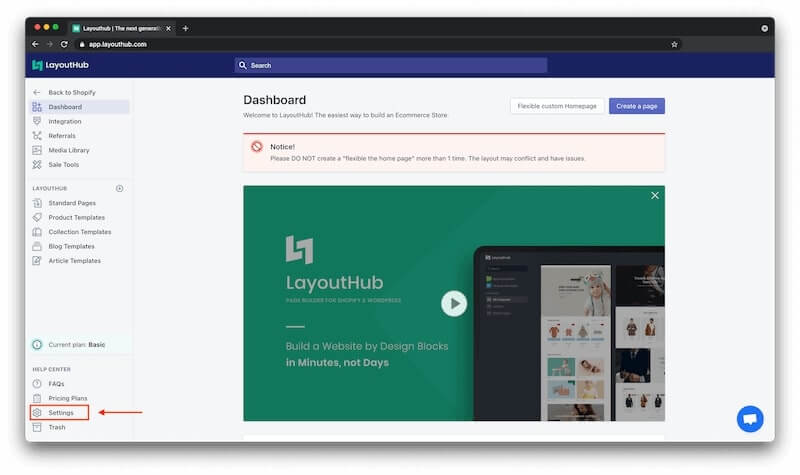 Click on "Third Party app settings"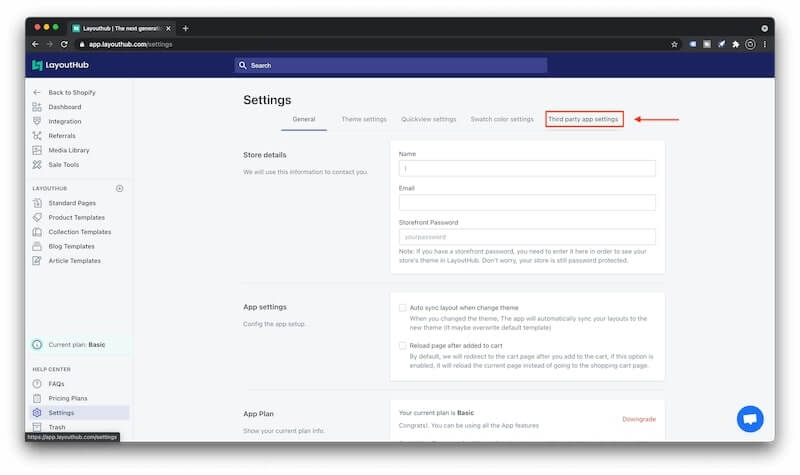 Under Product Reviews, open the dropdown menu and look for Opinew.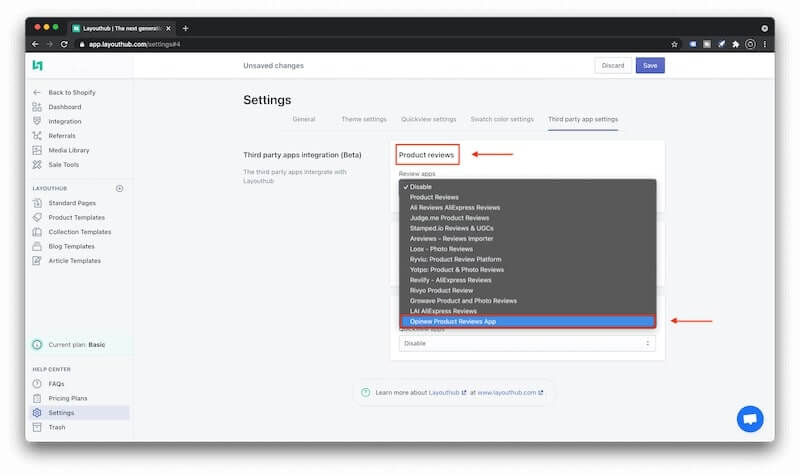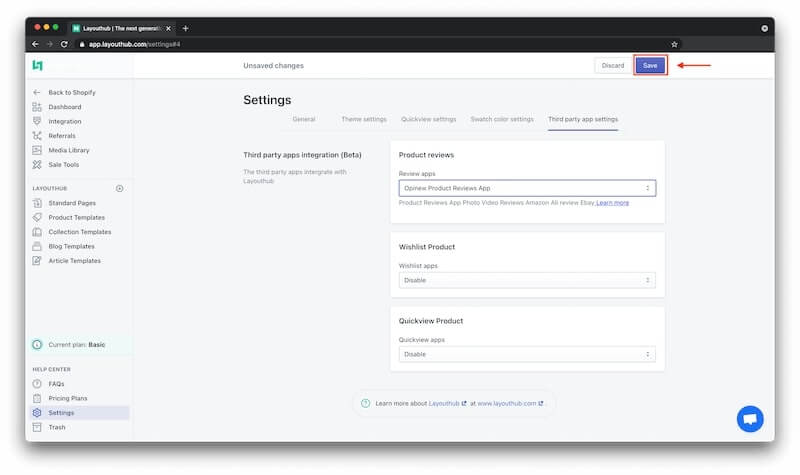 Go back to your product page and add a review section. (Most of their templates already include a review section to the product page. You can skip this step if you already see this section on your product page.)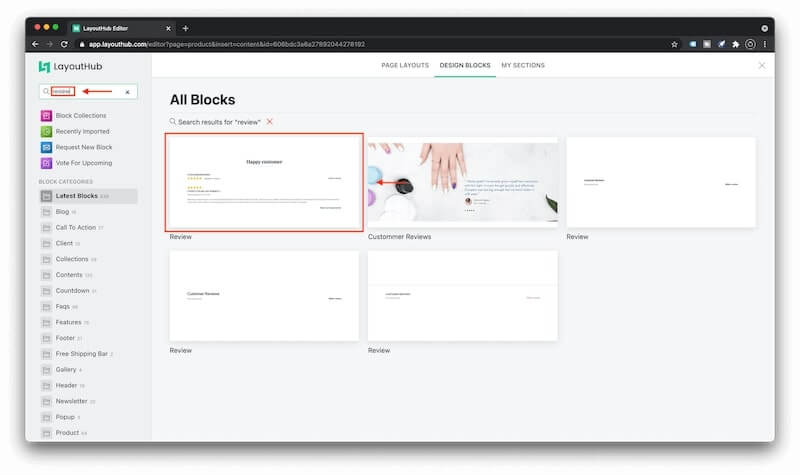 Your Opinew reviews will now show up on the preview (If the product review section is blank but you can see the star ratings, don't worry. Depending on your browser, this section can encounter issues when loading)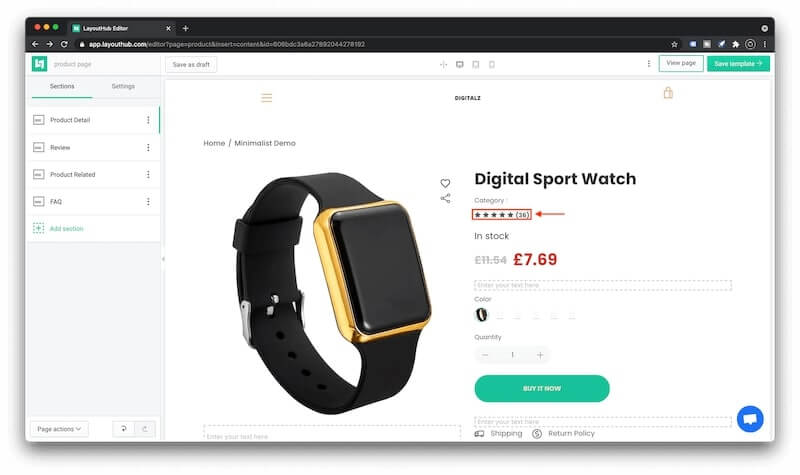 Publish your work with LayoutHub and you're all set!
If you need any assistance when building your pages with LayoutHub and adding Opinew, contact our support team and we will help you do that for you in a timely manner.
We've also written an article on the best design practices to display reviews on Shopify, have a look at it to find some inspiration for your shop.
With Opinew & LayoutHub combined, you will have all the tools you need to build a trustable and highly-converting Shopify store that can help you reach new sales level in a matter of time. Try it out now!
Install LayoutHub & get 10% off
With our new update, Opinew is more optimized than it ever was. Import, collect & request reviews instantly and build strong social proof on your Shopify store.
Download Opinew today and see how your customers can help develop your conversion opportunities through Shopify.