The Best Shopify Apps To Have In 2021
The beginning of the year is a time to consider taking on new projects or looking for ways to improve current ones. With that in mind, we set out to make a list of the best Shopify apps to add to your store this year in order to help you get more customers, build confidence, drive traffic, create social proof, improve your conversion rate, etc.
In short, apps that can help you do better this year if you already have a Shopify store or get started more quickly if you're starting a new one.
Growave - 4.9 / 1229 Reviews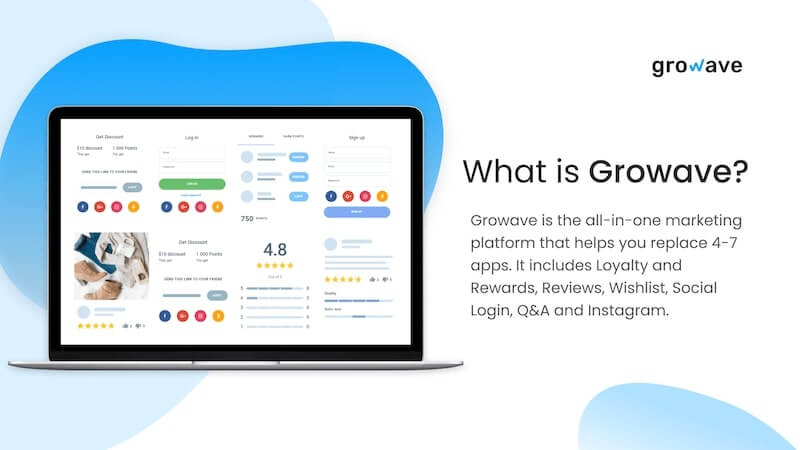 Grow your community offering your customers loyalty rewards, wishlists, and linking with social. Prospecting new customers all the time is tough, so why not try to find ways to keep them coming back rather than relying solely on new customers? Well, growave is a good way to go about it.
Learn more about it here.
Plugin SEO - 4.7 / 2275 Reviews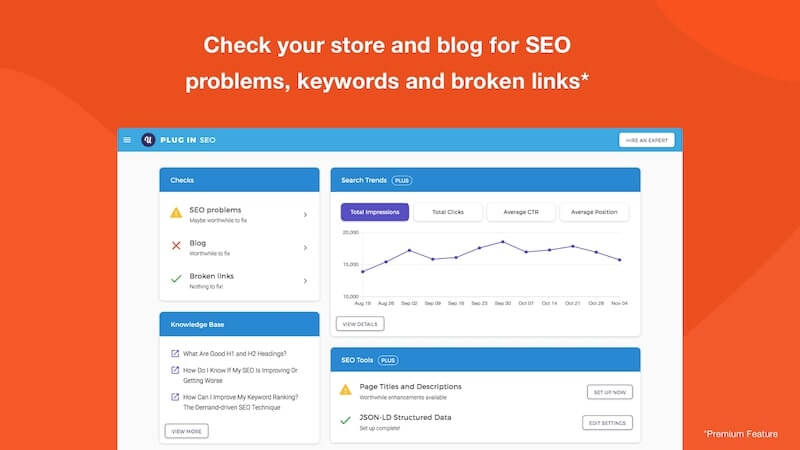 Improve your SEO rankings to drive more organic traffic. SEO rankings are very important when it comes to driving organic traffic to your store - it's what determines which results show up first when someone is looking for something on any given search engine and believe you me, you want to show up there.
Learn more about it here.
Opinew - 4.8 / 768 Reviews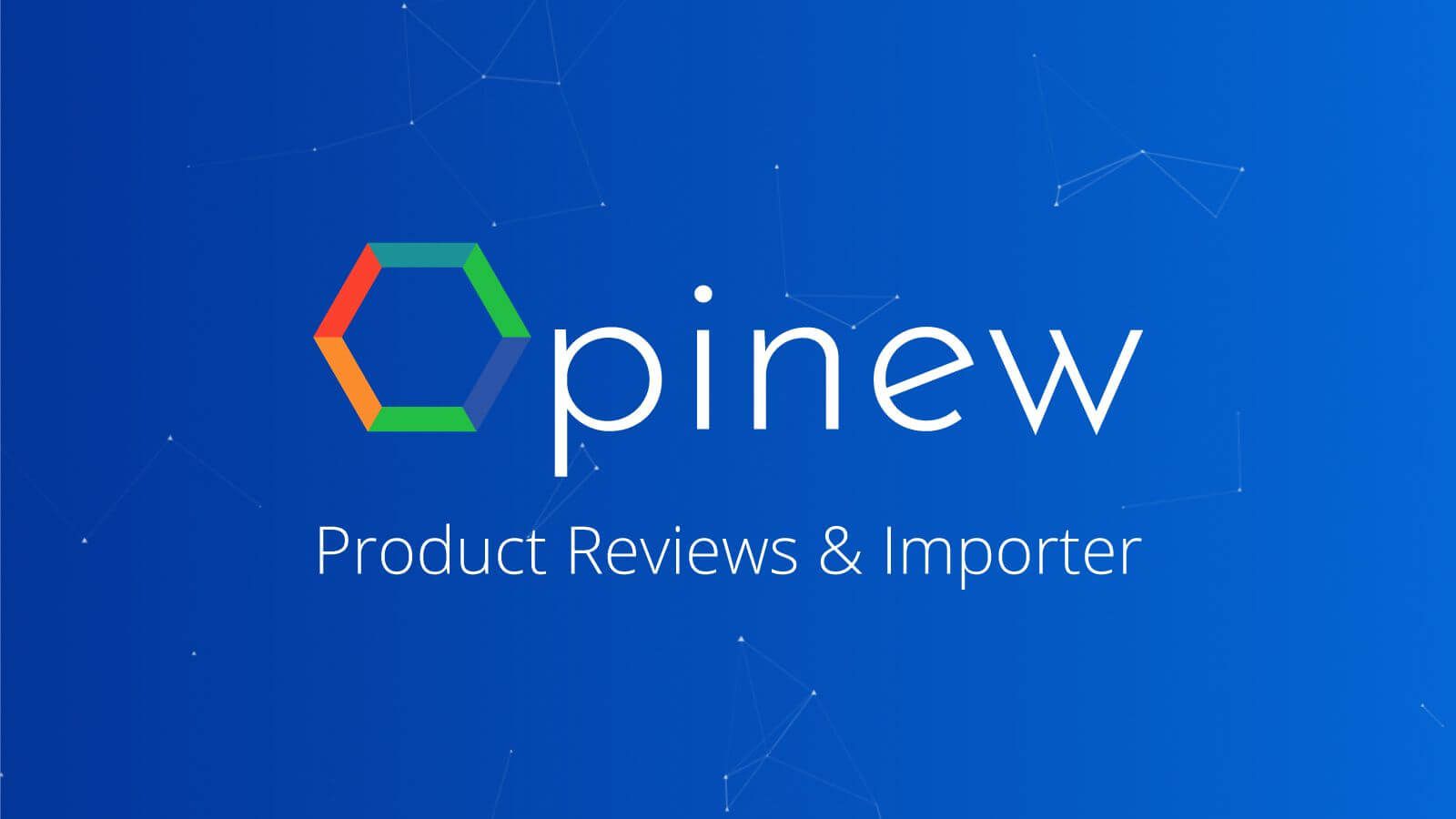 Make your store more trustworthy at a glance by creating social proof with Opinew. This app lets your customers review your products, but it also helps you get reviews by automatically sending review request emails offering them coupons in exchange for their reviews, and import reviews from Amazon, eBay and AliExpress to get you up and running in no time.
Learn more about it here.
Privy - 4.6 / 24441 Reviews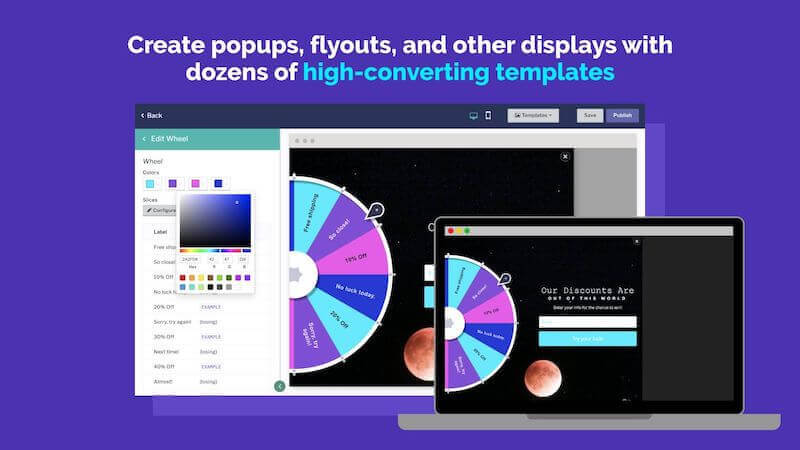 Nudge your undecided potential customers towards making a purchase with Privy. If they already visited your store, there's some degree of interest on their part, don't let it go to waste and send them emails reminding them about their abandoned carts and offering them a simple way to complete their purchase, add a free shipping bar to your site or an exit pop-up.
Learn more about it here.
Metrilo 5.0 / 6 Reviews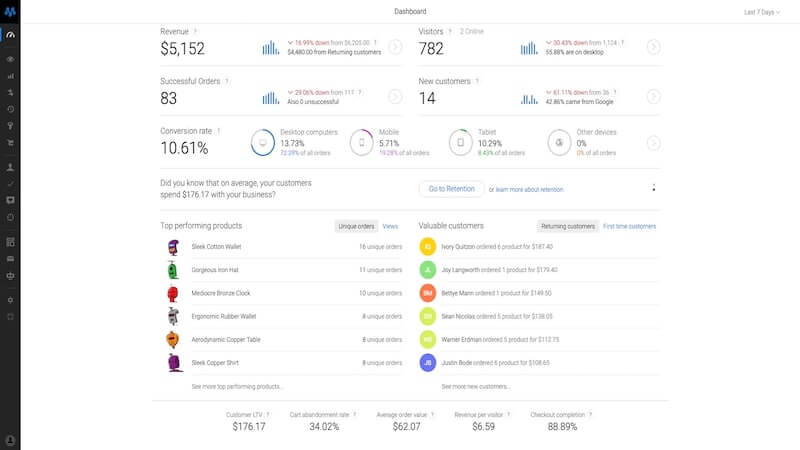 Metrilo collects data about your customers' interactions with your store and helps you make easy data-driven decisions, identifying ways to improve your conversion rate.
With only 6 reviews under their belt, that 5.0 rating doesn't really tell us that much about the quality of their service but it looks interesting nonetheless.
Learn more about it here.
Crush.pics 4.8 / 789 Reviews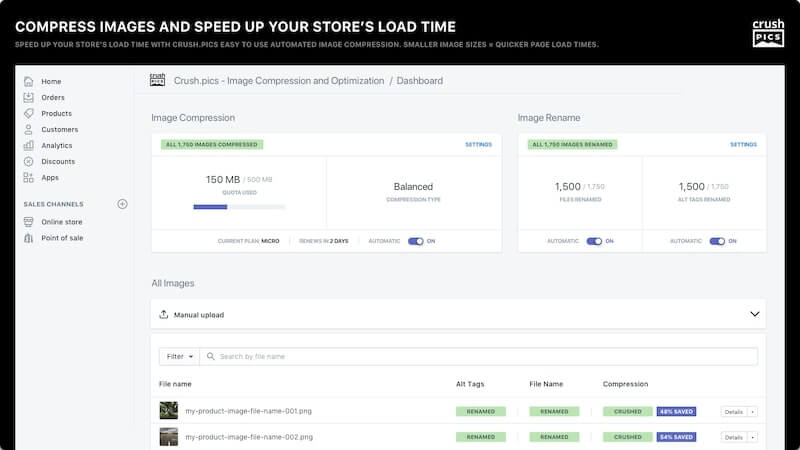 Compress the images on your Shopify store to get faster loading speeds. Loading speeds can make a huge difference and heavy images may be the reason your loading speeds aren't that great - crush.pics offers image compression and SEO image optimization, so consider using it alongside Plugin SEO to improve your rankings even more. Every bit helps.
Learn more about it here.
Cool Image Magnifier 5.0 / 342 Reviews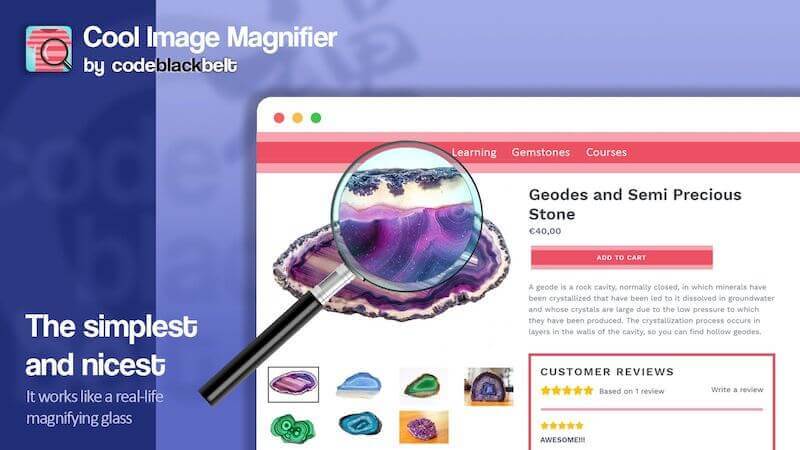 With Cool Image Magnifier, your customers can see your products up close. Seeing your products magnified can help your customers get a better idea of what they're getting and purchase with more confidence.
Learn more about it here.
Oberlo 4.2 / 2388 Reviews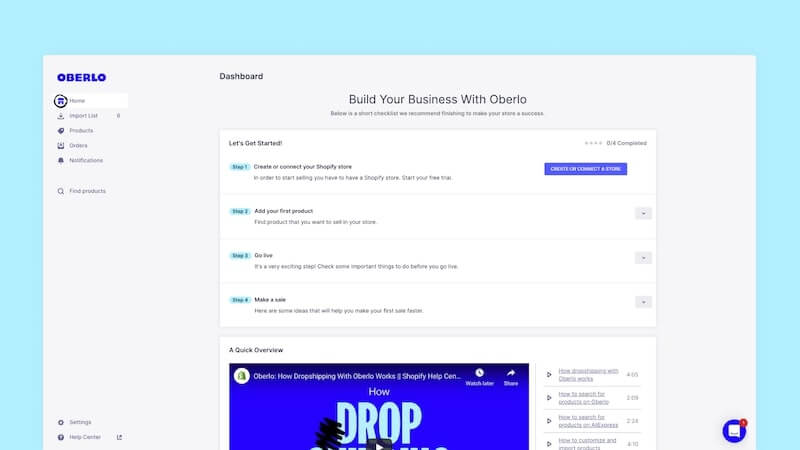 Dropshipping made easy. It was true in 2020 and it's still true in 2021 - if you're looking to set up a dropshipping Shopify store this year, be sure to check out oberlo. It allows you to pick and choose the products you want for your store and they take care of the rest.
Learn more about it here.
Change Commerce 5.0 / 76 Reviews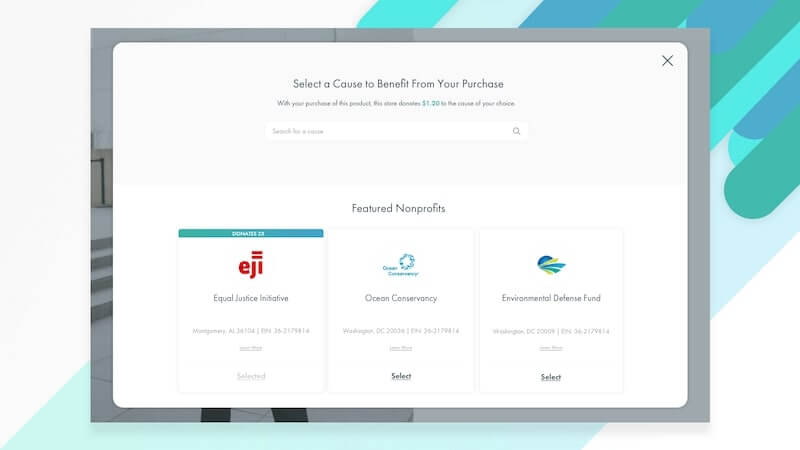 Offer your customers a way to contribute to charitable causes while shopping at your store. Finding ways to make your customers feel better about shopping at your store is an excellent way to grow your community and build trust.
76 reviews aren't much either, so that 5.0 rating isn't very significant but it's still worth mentioning as an app to check out.
Learn more about it here.
TikTok 4.6 / 29 Reviews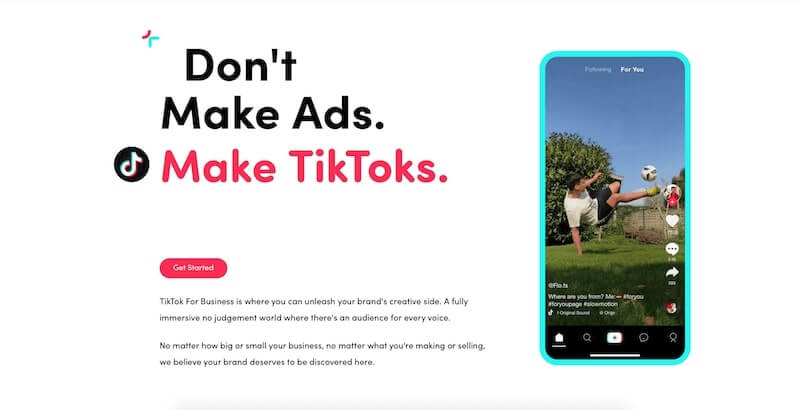 Your products, on TikTok. If you're looking to attract a younger audience, you need to be where they are. Tiktok allows you to create videos easily, promote your products on their platform and track performance.
The low number of reviews also has to be noted here, but the fact that it's not a clean 5.0 somehow makes it feel more genuine.
Learn more about it here.
Serchanise 4.8 / 1040 Reviews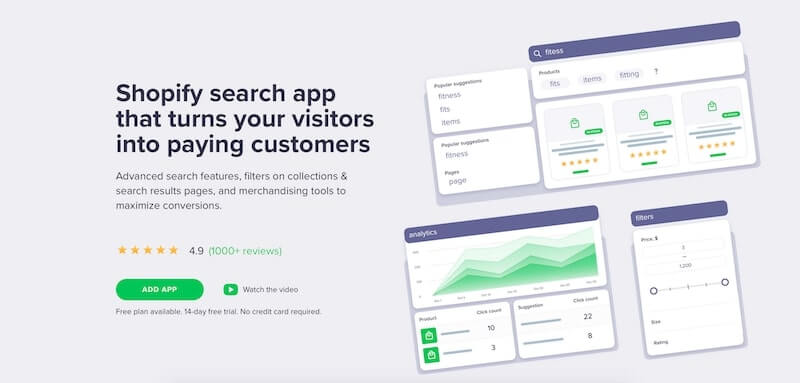 Help your customers find what they're looking for on your store. The faster your customers find what they're looking for, the more likely they'll buy, it's that simple.
Learn more about it here.
Rewind Backups 4.8 / 776 Reviews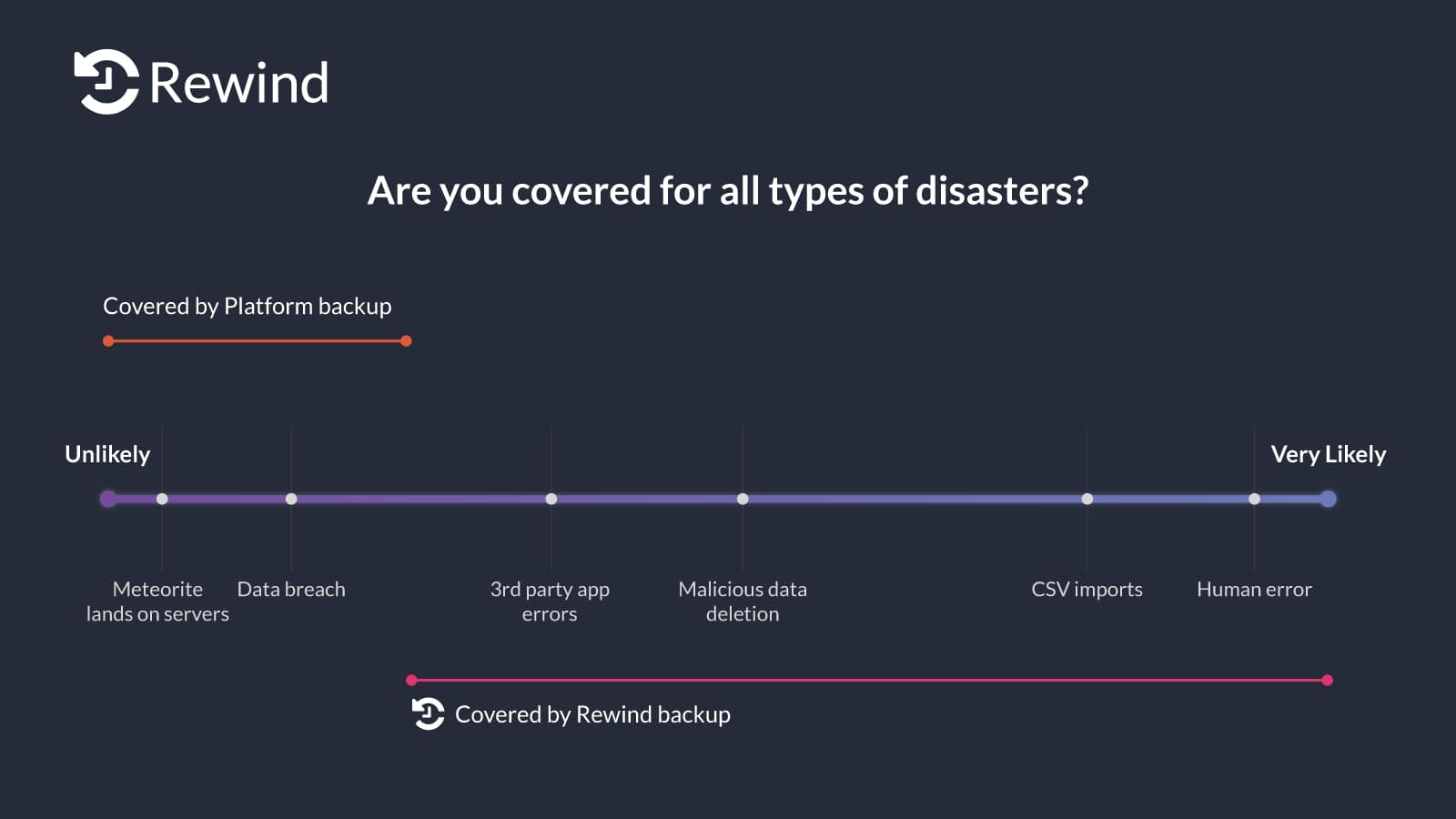 Rewind Backups offers daily automated backups. If you want to make changes to your store to try things out but want to be certain that you can always go back to a previous version of your store, this app is for you. Shopify can't reverse changes you make to your store because it doesn't store that information, so backing up your store can be very helpful.
Learn more about it here.
Offset 4.0 / 29 Reviews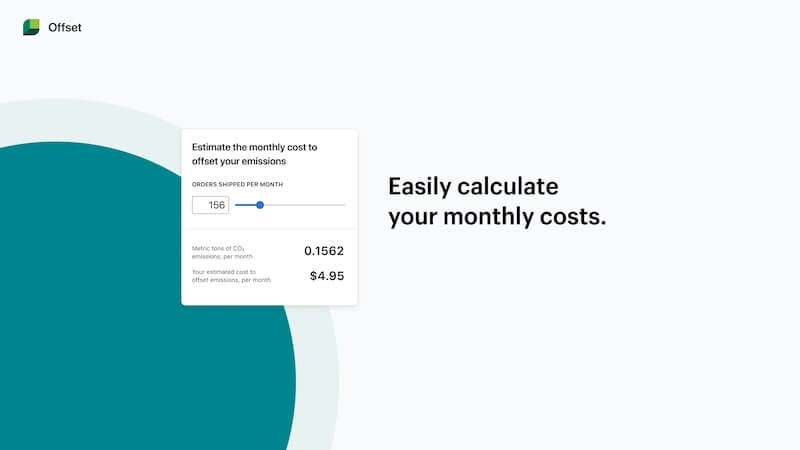 Make your shipping emissions carbon neutral. We all know there's a growing concern for the environment and these are concerns that your customers share too, so offering them a way to feel like they're part of the solution by shopping at your store can help you boost your sales and grow your community.
Like other apps on this list, we think it's an interesting option to look at despite its low number of reviews.
Learn more about it here.
To be extra clear, by adding an app to this list we're not saying "add all of these apps to your store immediately" but rather "take a look at these apps, they're worth considering". So view this list in that light and evaluate which apps are a good fit for your store.
Alright, thank you for taking the time to read this, we hope you find this information helpful and we wish your store sells a lot this year.
If you want to know more about customer service, reviews, e-commerce, or other related topics, make sure to subscribe to our newsletter. You'll receive updates whenever a new blog post is published, special offers, and more.
Have a look at our recent articles to build a stronger Shopify store:
Download Opinew today and see how your customers can help develop your conversion opportunities through Shopify.