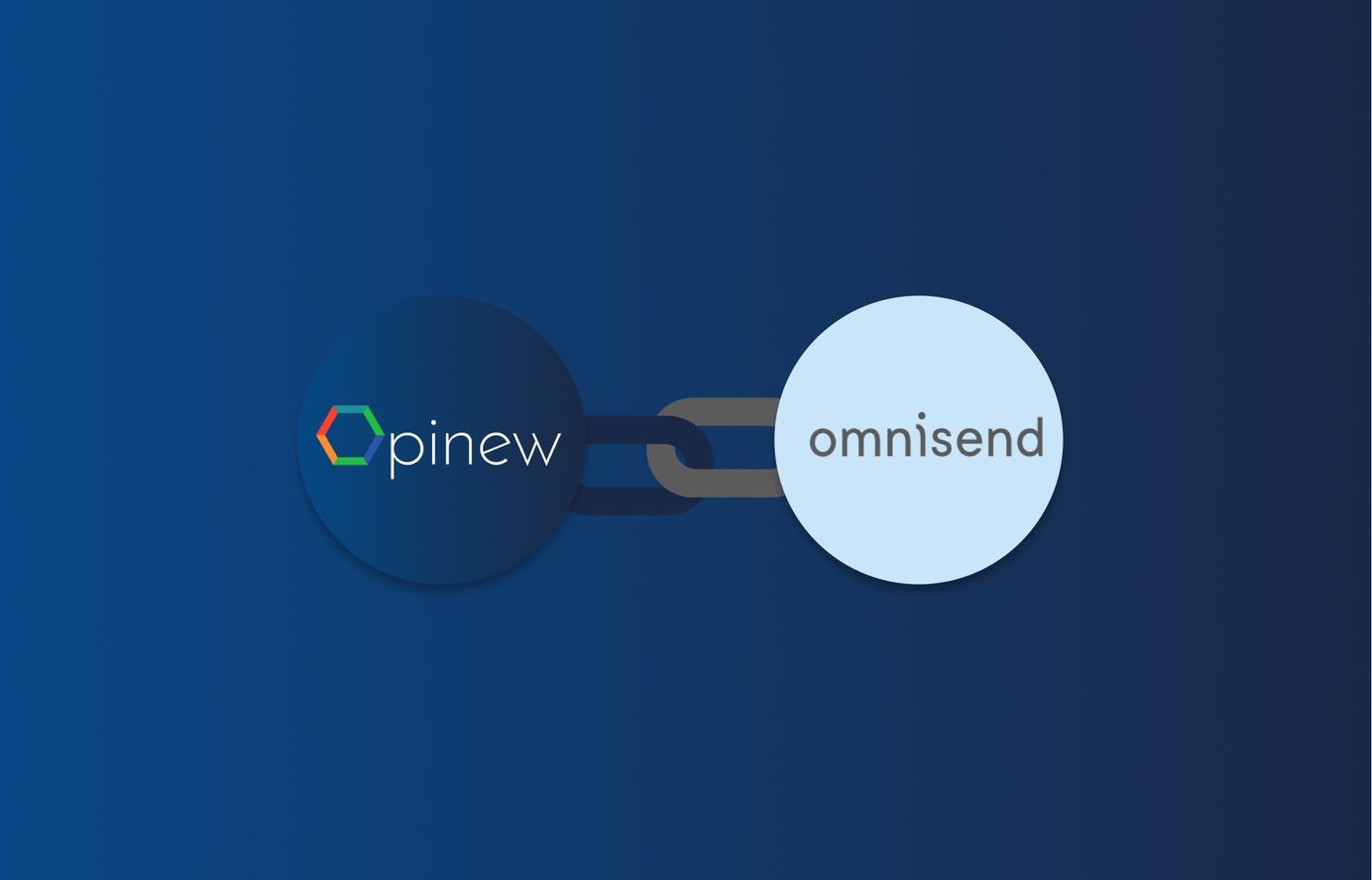 Build Marketing Automations on Shopify With Omnisend and Opinew
Table of Contents
Currently, about 75% of companies are taking advantage of marketing automation. This number shows the growing popularity of such tools in just a few years. According to research by Liana Technologies, 40% of companies that have not yet implemented marketing automation will quickly implement it shortly. Out of the 50% uncertain marketer, only 1 in 10 don't plan to invest in marketing automation services.
And to better assist Opinew users in marketing automation, we are pleased to announce our new integration with Omnisend, an Email & SMS marketing platform used by 50,000+ e-commerce merchants.
Build your Shopify Marketing automations with Omnisend
Engage with your customers throughout their buying journey, to recover abandoned carts or reconnect with past customers. Omnisend provides templates & pre-built automations to help you get started in minutes and make sure never miss a chance to convert your future customers!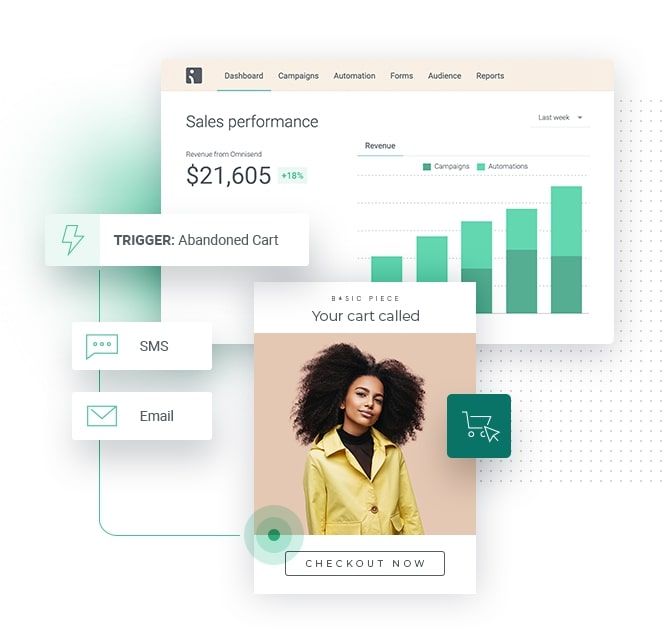 Remind customers to leave reviews with Opinew and Omnisend
Having good customer reviews is always beneficial for businesses, but getting customers to take the time to review your product or brand can be very difficult and costly. Especially, if your store or company does not have the necessary human resources for customer care, you will need a tool to help you automate the process of connecting and asking for feedback from customers.
This integration between Opinew and Omnisend can be a helpful solution for this problem. You can use it to create automation workflows for customers who left a review on Opinew and Sending Review Requests. They are essential to reminding customers to leave a review and reward them after reviewing.
More automated activities for Email Marketing & SMS with Omnisend
Omnisend also offers many other automated marketing tools:
Conditional content blocks - Add and display certain email body blocks to indicate selected audience segments.
Automated Separation - Tailor your special offers and incentives to multiple personalized messaging paths in one workflow.
A/B split testing - Test to see which channel, incentive, or subject line drives you to the most conversion - and choose a winner from data-driven decisions to improve your workflow.
Segmentation - Segment your customers based on their shopping behavior and other attributes to improve conversions with well-targeted, personalized emails and texts.
Product Recommendations - Dynamic recommendations of the items which customer is most likely to buy.
Mobile SMS - Add SMS and other channels right next to your email using the same platform and provide a consistent customer experience.
And more
Opinew and Omnisend: Automate your review request process.
Many customers won't bother or forget to review the products after receiving their products. Omnisend's integration with Opinew will solve this problem by automatically sending customers emails to remind them about the review and even rewarding them via a post-review email. This integration may significantly impact your store's review numbers and boost your brand's reputation thanks to good reviews.
To start the integration, you will need to install Omnisend first. You can then follow this guide in our help center to ensure the integration is set up correctly on your Shopify store. You can also contact our customer support via live chat if you encounter any issues, we're available 24/7!
Download Opinew today and drastically increase conversions thanks to user-generated content on Shopify.
Opinew Blog Newsletter
Join the newsletter to receive the latest updates in your inbox.
---