Why You Should Send Review Requests via SMS (+Examples to follow)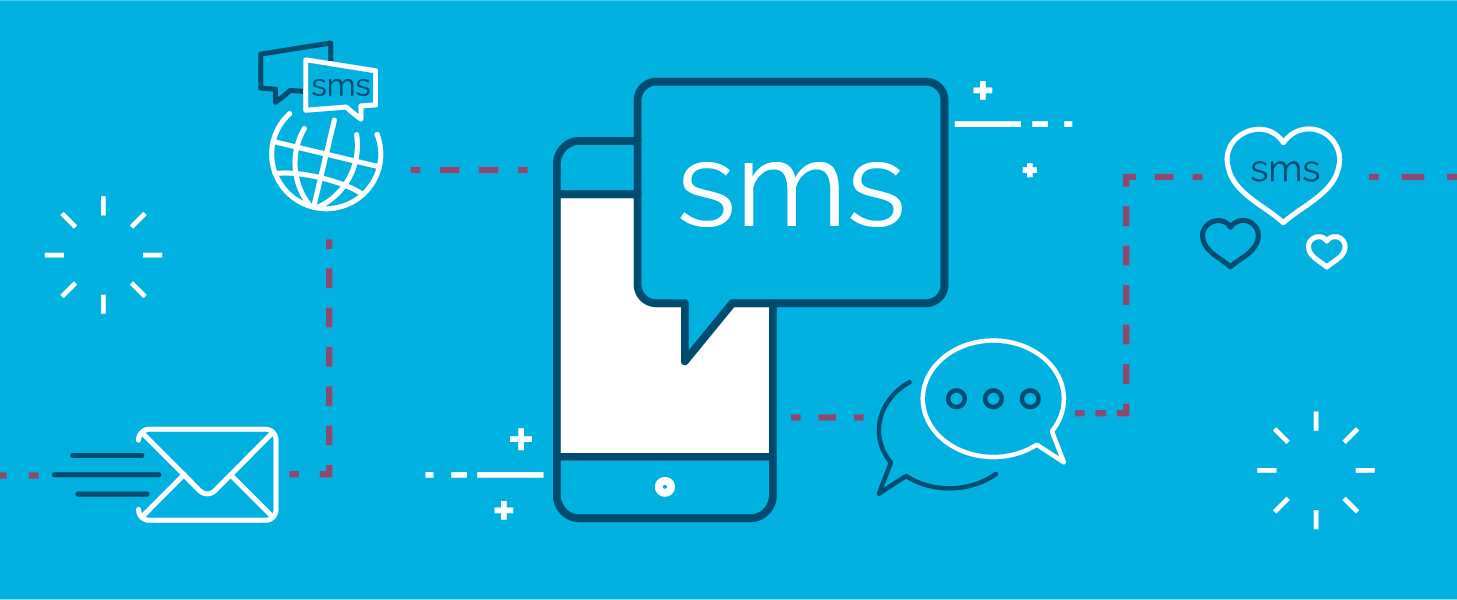 In this post, we'll explore the reasons why it would make sense for you (a store owner) to send review requests via SMS to your customers, as well as a look at a few examples of how you could do this.
Here's what we'll be looking at:
Exploring Counterpoints and Doubts You May Have Regarding SMS Marketing
If I have to make a case for you to consider SMS marketing strategies, I'm going to assume you have some doubts regarding this; my intention is to catch all that negativity and throw it out the window.
By showing you how to be thoughtful about your SMS marketing efforts, you'll clearly see how to create a positive customer experience through it and add value to your business.
Cost
Sending review requests via SMS isn't free, but it's not expensive to do so. Sending SMS is indeed more expensive than sending emails (virtually free); once you consider the potential growth of your business, the cost becomes a minuscule risk that would make sense for any online store. SMS marketing isn't expensive; in fact, it is one of the cheapest and most effective ways to reach your customers if you do it right.
Specifically, sending review requests via SMS will help you get more reviews. Reviews help others decide, and the coupons typically offered in exchange for a review keep existing customers coming back.
Of course, results will vary from one business to the next, but overall, you can expect solid returns on your investment. But that's something that we'll talk about later on.
Won't my customers find it invasive?
That depends on how you go about it, so the answer could be Yes and No. So how can you make sure that your customers feel comfortable with the way you're reaching them via SMS?
· Asking first.
When you ask your customers for their phone number, let them know the kind of information they're signing up for and, if possible, allow them to opt-out of some types of messages to make sure you're only giving them the information they want.
Some customers may be comfortable receiving promotional content and coupons via SMS, while others may be more comfortable receiving exclusive updates and stuffs that relates to them directly (i.e. order & shipment updates, claims, etc.)
Let them choose and respect their decision.
· Use Customer Data Wisely
This is about SMS marketing general and not specifically related to review requests via SMS. Review requests are pretty straightforward: you know the customer recently purchased something from you, and you're asking them if they would like to write a review. There's nothing wrong or weird about it.
But generally, in the age of data and marketing world, some targeting parameters combined with specific messaging can result in an off-putting experience for customers if you're not careful.
Even though as customers, we have grown getting used to the idea of our data being collected (and we never read the agreements that tell us what's being collected) and analyzed in order to create more effective advertising that's targeted to us more precisely, we don't like it when brands are too forward about how closely they're keeping an eye on us.
So use your customer's data wisely.
SPAM: How to never be perceived as such
The recipe for avoiding being perceived as SPAM is to keep a reasonable frequency and provide your customers with relevant information. As long as you adhere to those two guiding concepts, you'll be fine.
No one thinks a message saying "Your order has shipped, here's the tracking number 123456485 . Thank you for shopping with us!" qualifies as SPAM, right?
If you send messages with no relevant information to a customer, that's useless trash. That's money you wasted on creating a negative experience for your customers and probably increasing your churn rate.
Be helpful. Be nice. Provide relevant information. Keep a reasonable frequency.
If you are experiencing problems, try lowering the frequency of your messages and find the one that's right for your customers (we all have varying degrees of tolerance).
Why You Should Send Review Requests via SMS
We've explored the reasons why you may have had doubts regarding SMS marketing in general. Now it's time to explore why you should send review requests via SMS, and we think you're going to like what we have to say about it.
Open Rate
We're assuming you're already sending review requests via email, which is good, and you should keep doing that. You've seen the open rates you've gotten on whatever email marketing campaign you've run. It's not terrible but, to be honest, it's not great.
According to Mailchimp's Email Marketing Benchmarks and Statistics by Industry, e-commerce has an average open rate of about 15% (lower than the 21.33% average).
Compare that to what text anywhere tells us in What is the average SMS marketing open rate? There, they claim that SMS marketing has an average open rate of about 98%
But let's not get carried away. Some perspective here goes a long way. How many times have you opened a message simply to get rid of the notification? That applies here as well. Many users open those messages maybe just to get rid of the notifications. They see these texts, however, and that's important regardless of what their intentions are.
Our brains read stuff automatically, especially if it's short and written clearly. So work on your copy and you'll get them scanning through that text and finding out within fractions of a second what your message is about. And that's a win in and of itself.
However, this doesn't mean that you should do everything through SMS marketing. Different channels are used for different things, and that's fine. Use SMS to relay brief and important information to your customer.
We think, for example, that a text asking about their experience with their recent purchase (sent about three days after they received their order) encouraging them to leave a review and offering a coupon in exchange is a message that can be communicated in a clear, concise text, and it is relevant to them because you're asking them about a recent experience they had.
Viewed in that light, a review request via SMS ticks all the boxes. You can still send review requests via email. They're both legitimate ways to get reviews. Check out our 10 Best Tips To Send Email And SMS Review Requests With Shopify if you want to know more about how to make the most out of the differences between each of those channels.
SMS Review Requests Examples
Alright, so you've decided to send review requests via SMS. Let's look at a few examples so that you can visualize what a review request via SMS looks like.
Remember, SMS has a 160 character limit. That's like a tweet from the early 2010s. Twitter now has a 280 character limit. But just so you get an idea of how much can be said in 140 characters, consider that according to What's the Ideal Length of a Tweet by PR News (written in January 2020 well after the 280 change happened), the best performing tweets at the time were of about 71-100 characters.
Short doesn't mean insufficient. In fact, short is one of the best challenges to have when writing copy.
Example #1 Humble Request
Balanced all-around
Hi <First Name> thank you for shopping with us! Would you consider writing a review? We'll throw in a 10% coupon if you do :)
Example #2 Directive
A slightly more direct approach
<First Name>, we want to hear from you! Write a review and get a 10% discount coupon for your next purchase ;)
Example #3 Genuine
Appealing to their noble intention of helping others decide
Hi <First Name> thank you for shopping with us! How was your experience? Write your review, get a 10% discount and help others decide <link>
Example #4 Campaigner
Spelling it out "help us spread the word"
Hey <First Name> help us spread the word and get a 10% discount on your next purchase with us! Write your review here <link>
Example #5 Comic
Having fun with it via saying the quiet part out loud
We're hoping you're happy with your recent purchase. If so, please write us a review <link> if not, can you pretend this never happened?
Like these, there are a million ways you can tweak your messaging to fit your style. How you decide to communicate will vary widely depending on your brand identity, but you get the idea, right? Thank them for their purchase, ask for a review, offer a coupon (in most cases).
That's about it. We hope we have answered most of your questions. If you've got any remaining questions, be sure to contact us, and we'd love to hear from you.