An Introduction To Dropshipping
What Is Dropshipping?
You've probably experienced an online store which uses the model without ever knowing it. Dropshipping is a supply chain management retail model which means retailers don't need to concern themselves with stock and inventory. Instead, dropshipping lets sellers purchase inventory as they need it, typically from a wholesaler or manufacturer directly. Shopify is the platform you need to make the model a reality for you.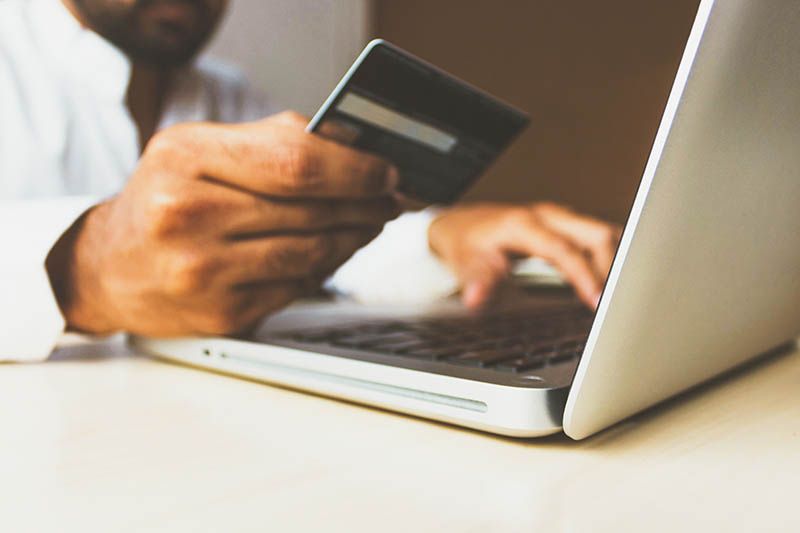 A Capital Idea
With low overheads, the flexibility of being able to operate from almost any location with just a Shopify account, laptop, and an internet connection, Dropshipping can be very profitable. A huge selection of products are at your fingertips, assuming you can develop and network with suppliers. Dropshipping allows retailers to purchase what they need, when they need it, meaning lower start up capital required to start an ecommerce enterprise. This also makes your business immediately scalable with growth opportunities. Dropshipping is hugely economical from a cost perspective, but also from a time perspective. If wholesalers are supplying goods to your customers, it allows you to focus on marketing and promotion.
Sourcing Your Startup
With wholesalers supplying your goods, in order to properly commence your operation, you need to source the products your wholesalers are going to provide. Shopify has plugins which allow this process to be easily handled, including Oberlo, Dropified, or Importify. You could even use the Spreadr app to dropship directly from Amazon. These extensions will allow you to browse goods and import products directly into your Shopify store. With detailed product information, inventory updates, and price mark-up automation, Oberlo allows you to begin building your store category and with full statistical breakdown. Given that you can search based on trending products, means you can readily stay up to date with market trends and use this to impact your store where neccesary
AliExpress is a huge marketplace for ecommerce entrepreneurs. Oberlo lets you import product content directly from AleExpress directly into your Shopify store. Imagine the scenario; you import products into your store, and your customer purchases an item from you for £50 or $50. You place the order with the wholesaler and pay 30. You (or your store) keep the 20 profit.
Dropping in to Dropshipping
Getting started with your dropshipping store is simple and starts with your niche idea. A keenly focused, targeted idea will allow you to market better. Like any retail operation, if it isn't profitable, it isn't viable. Your goal as a successful dropshipper is to bridge the gap between interested buyers and wholesalers like AliExpress. By building your niche area and your own brand, you can create a fantastic retail experience for your buyers. If what you provide is unique and not readily available, you've already started developing your market segment. Shopify lets you take this brand and product range online. As dropshipping is immediately scalable on Shopify, you can grow and progress at your own rate. Having a strategy and marketing plan to grow can make all the difference.
Dropshipping App Example: Oberlo
To show you how easy it is to get started with dropshipping let's use Shopify's most successfull and widely used dropshipping app Oberlo.
Install Oberlo from the Shopify app store.
Search for products within Oberlo.
Click "Import" to import the product into your Shopify store.
Now when you go back to your Shopify admin panel and go into Product menu you will see the product you just imported together with its description and photos. Now when somebody goes to your online store they will be able to see and buy it. Of course this is just the first step. You still need to put the effort into possibly editing the description, launching online ads, finding your audience etc. but at least now you can start accepting orders for that product.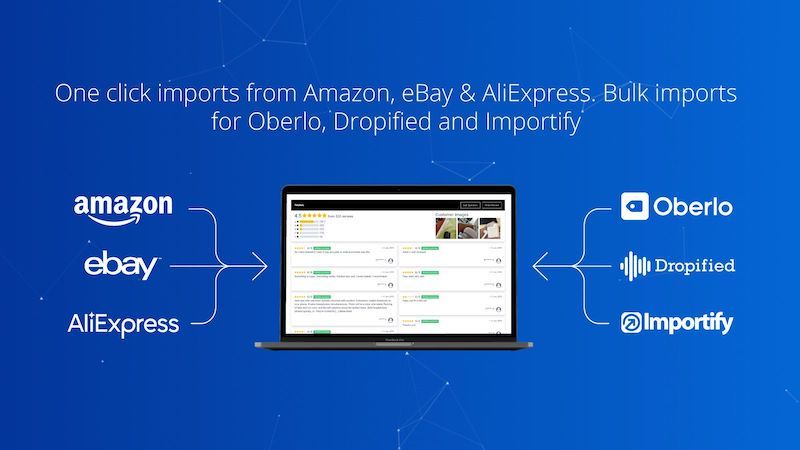 Marketing Reviews
One of the biggest challenges when you start dropshipping will be to establish your credibility. You will be a new brand, people will not recognise you, you will not have the tust large retailers have when buyers visit their online stores. One good way of breaking this barrier and bringing that essential social proof is with customer reviews.
Opinew allows users to manage and import all reviews from eBay, AliExpress, and Amazon in one place. It also acts as an autopilot in collecting verified feedback from the new sales and pushing through your Shopify dropshipping store. Engaging with existing customers is a proven way to grow any dropshipping store and turn existing customer reviews into future conversions. This develops new customer leads and also retain customers you've previously sold to. Give them a good experience, and let your customers talk your retail experience up. You can use their feedback to improve your operation, or use their reviews to tell the world about your service.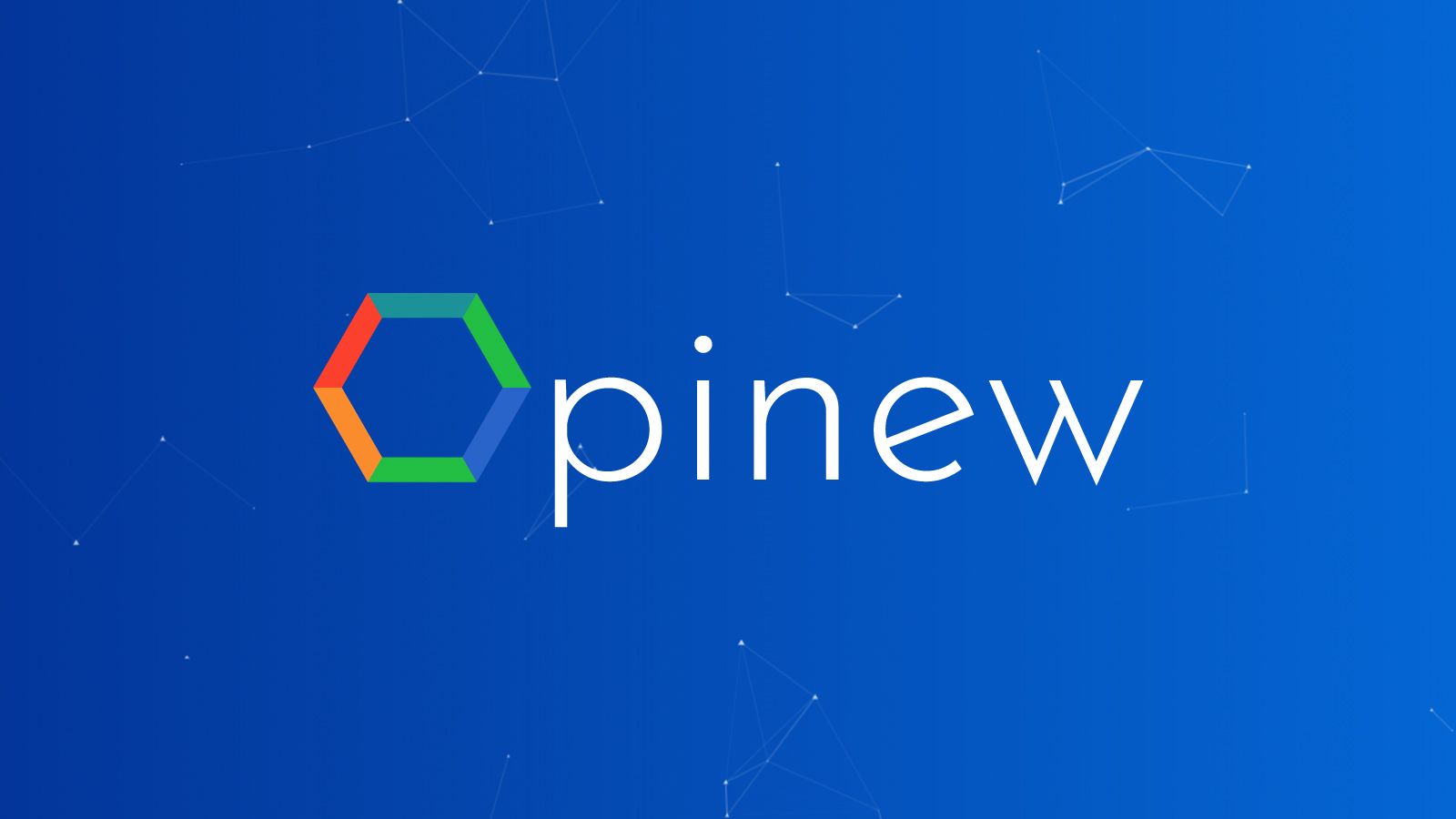 Opinew
Integrating directly to Shopify, Opinew allows you to manage reviews across multiple channels. As your conversions increase, so do your incoming reviews. Our customer reviews are the cornerstone of the strength and effectiveness of Opinew on Shopify for Dropshippers. Using our customer reviews, we know the benefits our customers receive from managing all reviews in one secure location works.
Add Opinew to your Shopify Store today and see how your customers can help develop your conversion opportunities through Shopify.