Product reviews are one of the main decision-making tools customers will use to decide whether or not to purchase from your store. Therefore, it goes without saying that having a good amount of positive reviews (and even a small number of negative ones!) will really help to boost your sales. With that being said, here's our step by step guide on how to app product reviews to Shopify.
Step 1: Add the "Opinew Product Reviews" app to your store.
You can install Opinew Product Reviews from the Shopify app store. Once it's installed follow the instructions on the installation wizard to make the app look and function in the best way possible for your store.
Now, if you're only looking for a great looking product reviews app then you're done! Customers can go to the bottom of a product page and leave a review by clicking the "Write a Review" Button.
If, however, you want to increase the number of product reviews on your product pages, then you can import existing reviews from suppliers such as AliExpress, or even from similar products on Amazon or eBay. Step 2 will show you how to do this.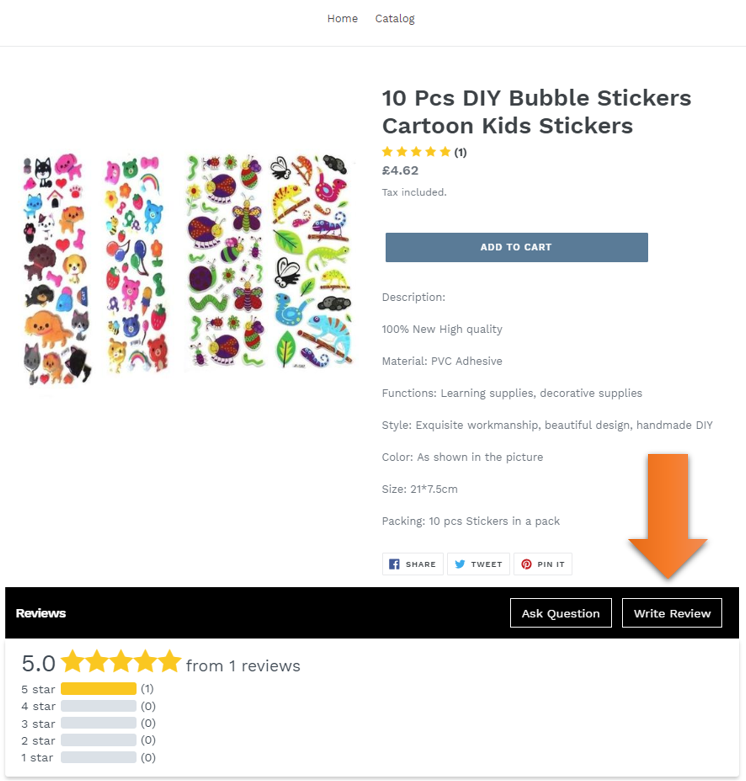 Step 2:  Import Existing Reviews from AliExpress, Amazon, or eBay.
If you're looking to boost the number of reviews on your store then you can easily do so by importing existing reviews from AliExpress, Amazon, or eBay, using Opinew Product Reviews. To do so follow these steps:
Navigate to the "Import Reviews" tab on the Opinew dashboard.
Select where you want to import from (AliExpress, Amazon, eBay).
Enter the URL of the webpage you want to import reviews from.
Select your Shopify product that the reviews are for.
Select the quantity of reviews to import.
Hit import! The import status will be displayed on the right-hand side of the dashboard.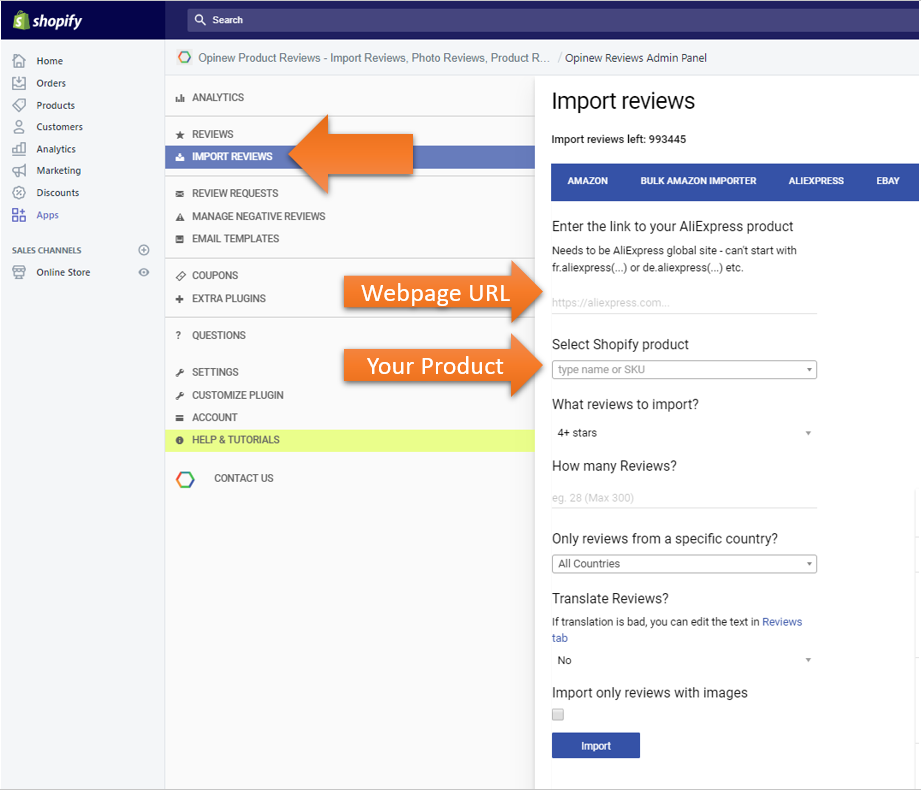 We've also made an easy to follow video tutorial to help you follow this process.