Best Online Shopify Dropshipping (Free and Paid) Courses To Follow In 2022
Let's look at the best online courses for you to follow if you're looking to learn the basics of the drop-shipping game so you can set up your own online store and start making money.
It's an exciting time for drop-shipping (2021). Never have so many people been shopping online. Some of them, bored out of their minds, looking for something to do while trapped at home, almost a year into a pandemic. So if you're thinking "maybe I should get in on the action", you may be onto something. After all, online drop-shipping, if done correctly, can be a way for you to generate passive income that will allow you to be more financially independent and take on other ventures.
With that in mind, let's look at the best online drop-shipping courses (free and paid) to follow in 2021
1. For Free
We'll look at more complete drop-shipping courses under $100 and under $200 further down but for now let's look at what's available for free. After all, there's no harm in looking at the available options for free first, and if you feel like one of them (or a combination of a few of them) are sufficient, then you've already saved yourself a bunch of money on this new venture. If not, you can still use them complementary to other courses.
1.1 Shopify


Shopify offers a lot of resources which you may or may not consider them a "drop-shipping course" on their own but you can get a good grasp on what drop-shipping is about and how to do it by checking out these videos. And more importantly, It's free!
In How to Start a Dropshipping Business, for example, you can learn:
· How to validate a product and business idea,
· How to finding a supplier,
· How to get your store set up for its first sale.
And while that alone won't make you a drop-shipping expert, a lot of other things about drop-shipping are just as true for e-commerce in general, like understanding analytics, Google Ads, Facebook Ads, email marketing, and a lot of other free courses you may find at Shopify Compass. There are a lot of resources out there.
Also, getting to know what drop-shipping is about before paying for a course will help you make a more informed decision.
Feel free to check out our list of top 10 Shopify apps to have in 2021 to start your online store with the right tools.
1.2 Youtube

I know... youtube isn't exactly the place you turn to when you think "I'm looking for an online course on this or that", but it would be wrong to dismiss the great resources available there just because we're more used to using it to watch other types of content.
Take Verum Ecom's channel for example, there are a ton of resources there for anyone looking to learn the ropes of the drop-shipping business. There's even a whole free drop-shipping course from last year available there that touches on:
· Shopify tutorial for beginners
· Shopify product research method
· Facebook Ads for dropshipping
You can check out this course here
And not only that, but he also shows you specifically how it is that he went from $0-500k in 60 days drop-shipping. This is helpful because he's not just talking about concepts but actual life experience and examples that can help you visualize your own journey.
Or check out Dave Ying's masterclass on drop-shipping where he touches on:
· Facebook Ads
· Product Research
· And a special bonus "dropshipping biggest secrets finally revealed"
Be advised, that masterclass is almost 8 hours long and its contained in a single video instead of a playlist so that can be a little harder to follow.
There's plenty more on YouTube but let's move on for now and explore other venues.
1.3 Oberlo

Oberlo puts out a lot of free content to help its users make more money. Granted, their content is for members only but you can make an Oberlo account for free and check out their courses, no problem.
I've seen their Dropshipping 101 course listed on other sites as being priced $49 but I just verified that if you have an Oberlo account it's available for free. If you would rather take your time and read than watch online courses, their "How to Start Dropshipping in 2020: Your All Killer, No Filler Guide" ebook is a pretty good place to start. It really does go through the all the basics.
And be sure to check out their podcast "Start Yours" about ecommerce, dropshipping, and all things launching a business.
2. Under $100
If you're willing to spend some money, there are a few very good courses we can talk about. So let's get to it, these are the best dropshipping courses we could find for under a hundred bucks.
2.1 Oberlo (again but not free)


Yes, we had to include Oberlo's courses again in the "Under $100" category. Why? Well, aside from the two courses currently listed as free at their site (Dropshipping 101: Build your first online store, and Desing your dream life), for $7.90/month you get access to all of their courses, which include a things like how to take better pictures with your phone, product research, how to use instagram and TikTok to sell more, etc.
2.2 The Ecomm Clubhouse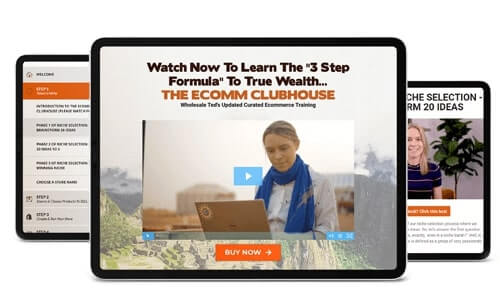 The Ecomm Clubhouse offers access to their courses and content for $67/month. There's a long list detailing what you get for those $67 bucks. It's pretty much focused on Facebook Ads. There's nothing wrong with that, as long as your target audience is using Facebook, but if you're aiming to a younger crowd, you're more likely to find them on instagram or TikTok so keep that in mind when considering whether to join the ecomm clubhouse or not.
3. Under $300
If you have a little more money to spare, then we can look at a few other options. The best drop-shipping courses for under $300
3.1 Build a Dropshipping Empire From Scratch (Proven Blueprint)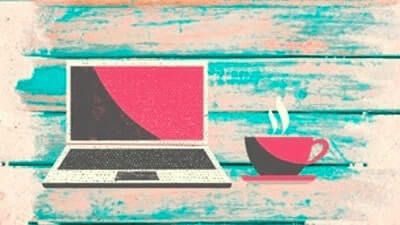 For $159, Build a Dropshipping Empire From Scratch is a step-by-step guide for drop-shipping beginners. Like others before, it touches all the basics. Led by Theo McArthur, Amazon and online marketer, the course includes setting up a store step-by-step with a budget of around $20. It was updated fairly recently (October 2020) and offers a 30-Day Money-Back Guarantee.
3.2 Product Winner Blueprint 2.0

At $297, Product Winner Blueprint, as their name suggest, has a strong focus on product research. More specifically, it focuses on finding high potential, unsaturated products for your drop-shipping store which is truly a very important part of the drop-shipping business model.
How much you spend on learning about drop-shipping doesn't correlate to how much you'll learn. In the end, growing an interest in topics relating to e-commerce in general and drop-shipping more specifically will lead you on a journey of constant learning. These courses are only an attempt to help you kick-start your learning process, but the learning never stops, especially since new things are being developed all the time and drop-shipping exists in the Internet's ever changing environment.
Regardless of which courses you decide to follow, these are a few of the topics that we consider very relevant to drop-shipping in which developing an interest would be helpful if you're looking to learn more about drop-shipping:
· Drop-shipping Basics
· Product Research
· Email Marketing
· Understanding Analytics
· Google Ads
· Instagram Facebook and TikTok Ads
And don't forget to look at what other successful online stores are doing. Once you've got a good grasp, get inspired and build your own online store.
If you want to know more about customer service, reviews, e-commerce, or other related topics, make sure to subscribe to our newsletter. You'll receive updates whenever a new blog post is published, special offers, and more.
Download Opinew today and see how your customers can help develop your conversion opportunities through Shopify.