Add Product Reviews to Personalized Recommendations on Shopify with Wiser & Opinew
Get ready to sell more on Q4 and Black Friday Cyber Monday with our new integration! We're excited to announce our partnership and integration between Opinew product reviews & Wiser AI Product Recommendation, one of the top AI personalized recommendation apps on Shopify.
Wiser lets you display on-site personalized product recommendations to your visitors, helping you drive more sales thanks to advanced upsells strategies you can set up.
Using the power of AI recommendation to boost your Shopify store conversions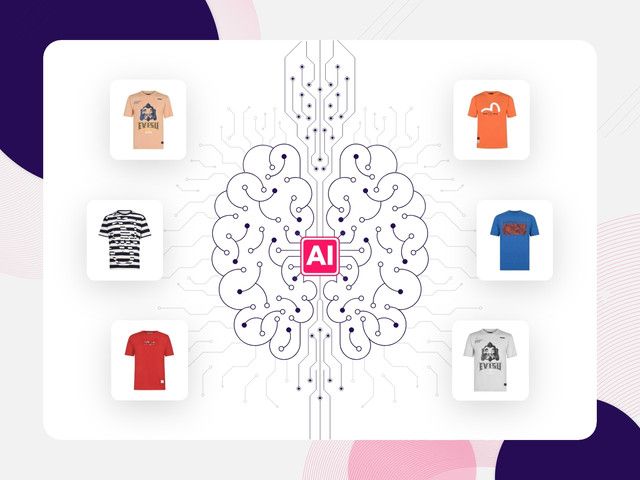 Wiser comes with a set of highly customizable widgets to display on your Shopify store's pages. All of them are driven with automated (AI) personalizations, helping you focus on other important aspects of your shop.
Here's a quick overview of the widgets available:
Frequently Bought Together: Display the products your past customers have bought.
Checkout Page Upsell: Show product recommendations on Shopify's checkout page.
Related Products: Show a list of products sharing a similar interest.
Manual Recommendations: Handpick which products you want to show under any product.
Email Recommendations: Reach out to your customers via email and send them a list of personalized product recommendations
AI-Based Recommendations: Want a feeling of Amazon on your Shopify store? Display automated product recommendations based on your past customer's activities on your online store.
Best Sellers: Use this widget to display your best-selling products and make sure to catch the attention of your visitors.
Smart Upsell Popups: This widget will allow you to create pop-ups with personalized product recommendations to increase your users' average order value!
Featured Products: If you have any new launches on your store, display them as featured products to make sure your new visitors and past customers don't miss it.
Add product reviews to your personalized product recommendations on Shopify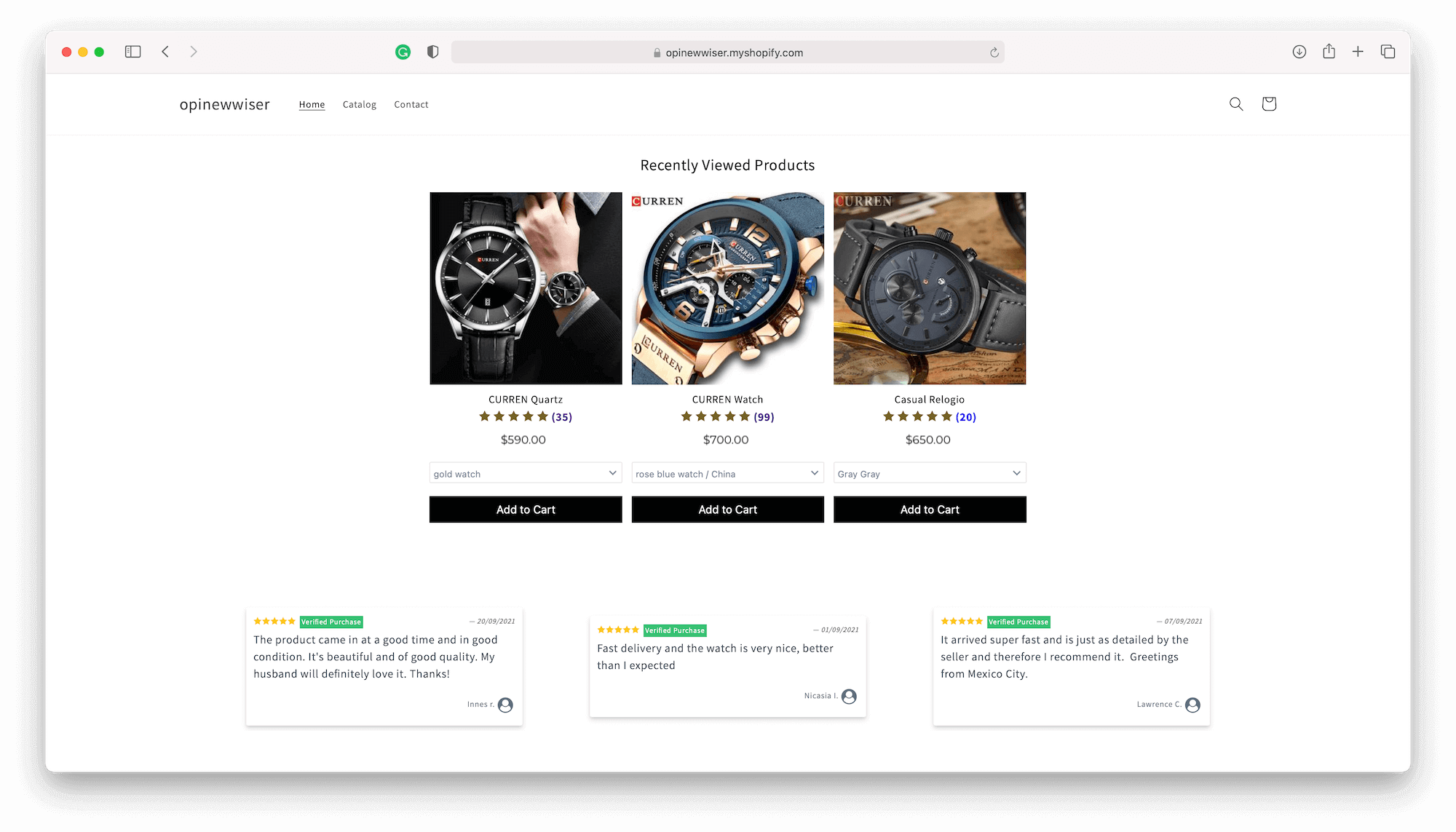 Social proof is important. Your reviews speak for themselves, and they are one of the most (if not, the most) influential factors when someone is browsing through your Shopify store. We have already written a lot about this, feel free to look at our top 5 reasons why you need a review app and the power of social proof.
Product reviews are also the perfect companion to your personalized product recommendations strategy!
With Opinew & Wiser combined, it's now possible to display star ratings along with your AI-based recommendations and increase trust thanks to great social proof. When connected, all your personalized recommendation widgets will display star ratings on your product.
For your visitors, it's a quick way to assess your store's credibility, and if you have a good amount of (good) reviews, it's a win-win situation. They gain valuable information from your previous customers and for you, it's a great chance to convert them into buyers.
On top of that, by displaying product recommendations with Wiser, your visitors will tend to stay longer on your website and will browse through more products
We've prepared a quick and easy step-by-step guide on how to integrate our product reviews with Wiser if you would like to set it up on your Shopify store in 5 minutes.
If you're looking to completely automate this whole process with AI, Opinew also offers an AI review assistant add-on that filters incoming reviews automatically & displays only your best review on top. Learn more about our AI review assistant here.