Top 7 Ecommerce Stores Using Shopify and What You Can Learn From Them
E-commerce stores grew by leaps and bounds during the pandemic. According to UN trade and development experts UNCTAD, the e-commerce sector saw a dramatic increase in its percentage of total retail sales from 16% to 19% by 2020.
In an interview with Bloomberg, Harley Finkelstein - Shopify president, said: "What we're seeing now is not an anomaly. It is the blueprint for the future of retail". He also mentioned that the pandemic had hastened a shift in retail and that e-commerce growth would continue long after the Covid-19 vaccine was discovered.
So if you want to enter the crowded e-commerce market, it's still not too late. There're still tons of opportunities to begin and grow profitable e-commerce stores. This article will list out the top 7 Shopify e-commerce stores and what you can learn from them. We hope that these outstanding examples will bring you a jolt of inspiration to start your own journey.
Now, let's begin.
1. Allbirds
Tim Brown, a former professional football player and vice-captain of the New Zealand football team, came up with the idea for an ultra-comfy merino wool shoe in 2014.
He got a grant from the New Zealand Wool Industry to design a wool shoe, and after putting his concept on Kickstarter, he raised $119,00 in just 5 days.
Soon after that, Brown teamed up with Joey Zwillinger, a renewable materials expert, and the two started Allbirds in 2016.
Today, several factories feed into Allbirds' nine global distribution hubs, which serve its 25 physical retail outlets and have the ability to reach 2.5 billion people through e-commerce.
According to Bloomberg, Allbirds raised $100 million in a Series E round from large investment firms like Franklin Templeton and T. Rowe Price in September.
According to Pitchbook, the company's valuation reached $1.7 billion in January 2020.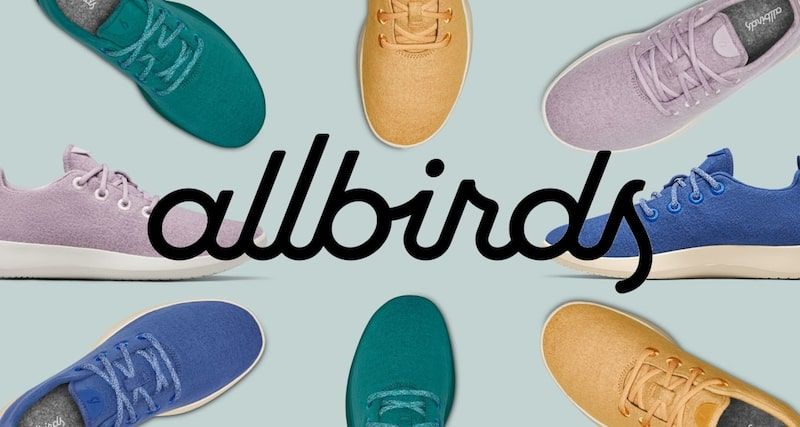 What we can learn:
Deeply understand the actual problems of consumers: We all know that Allbirds take sustainability seriously. But they're also wise enough to realize that: People don't buy sustainable products, they buy great products. "Comfort was the problem to be solved. We were going to solve the problem of comfort through sustainable materials that enabled the comfort experience, and we were also better for the environment." said Brown.
Prefer direct-to-consumer method: Right in the early days, Allbirds only sold their product directly to their customer. When you sell directly to consumers, you keep all the important customer relationships and you can manage every single customer touchpoint to ensure the experience is always exceptional. This allows you to present your brand precisely how you want it to be presented, rather than relying on a merchant. It also helps you to keep your margins, allowing you to manufacture high-quality items with more flexibility.
2. BLK & Bold
BLK & Bold was founded in 2018 by Pernell Cezar Jr. and Rod Johnson to assist local communities by selling caffeinated beverages. It's built around a social mission, contributing 5% of total profits to charities that help youngsters in underprivileged regions around the country.
BLK & Bold became the first Black-owned food and beverage company to sign a license agreement with the NBA in May 2021, collaborating on a coffee flavor known as The Warm Up.
On September 20, the firm announced a collaboration with Ben & Jerry's to create Change Is Brewing, a new coffee ice cream.
Cezar and Johnson say they expect BLK & Bold's yearly sales to double this year, and the company's coffees — and teas — are sold in more than 5,600 retail locations throughout the country.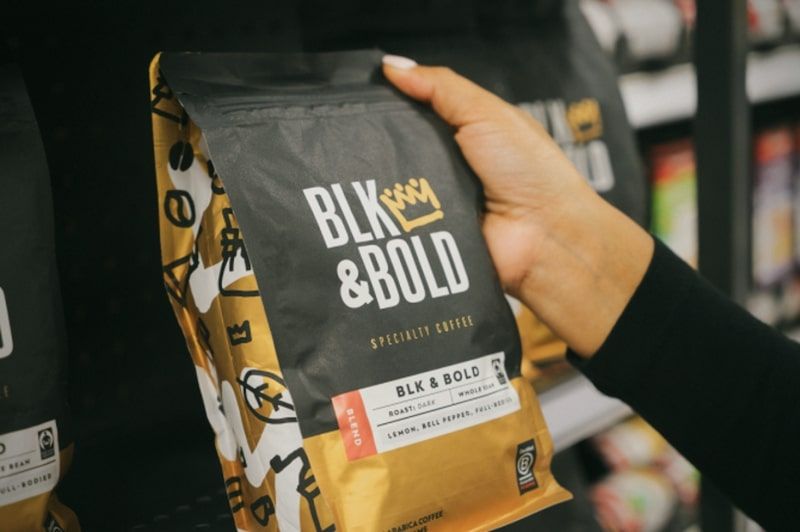 What we can learn:
Create community impact: Like mentioned before, the company is very responsible for helping the community. "We wanted to make sure that we found a way to reinvest back into those who just need a boost, who just need a helping hand to overcome and rise above their respective circumstances," Johnson says. Their motivation stemmed from their childhood in Gary, Indiana, a city about 25 miles southeast of Chicago with persistently high poverty and violent crime rates, as well as a reputation for being one of the poorest in the country.
Partner with big brands: In January/2020, BLK & Bold's products landed in 200 Target locations across the U.S. Building partnerships with Whole Foods, BLK & Bold now can be in thousands of stores. Then came the epidemic. Sales soared online, particularly on Amazon, where BLK & Bold was highlighted in the e-commerce giant's Black Business Accelerator last summer.
3. Gymshark
Gymshark began as a supplement firm before branching out into apparel. At first, Francis focused on only health supplements. Dropshipping was his business strategy of choice because he started with little money.
He bought the items from other stores and dropshipped them to his customers. Soon after, he concluded that the profit margins of this firm were meager and that it had few prospects. So, he decided to switch to clothing.
After Francis' grandmother showed him how to operate a sewing machine, Francis, his brother, and a group of friends sewed and screen-printed the clothing, initially consisting of gym vests and t-shirts.
At the end of 2012, Francis attended BodyPower - one of the premier fitness trade shows. He wants to bring Gymshark to the upcoming show. He and his pals put forth a lot of effort to create the Luxe fitting tracksuit and build the brand name, which paid off in the end.
Using Shopify, they posted items online after returning from the trade fair, and suddenly everything went crazy. They received more visitors and purchases in half an hour than ever before, averaging $42,000 in a single day, compared to $400 each day previously.
In 2020, Gymshark hit a $1.3 billion valuation after securing investment from General Atlantic.
What we can learn:
Build an influencer community: Gymshark was one of the first companies to use the influencer marketing strategy, collaborating with YouTubers like Lex Griffin and Nikki Blackketter. Now, the company advertises its goods through a network of Instagram influencers and YouTubers and sponsoring a variety of athletes who are all at the top of their game. Francis said, "From the point of view of the athletes we work with, we want to create a real, strong team that speaks to our values. And we work with them for a long, sustained period."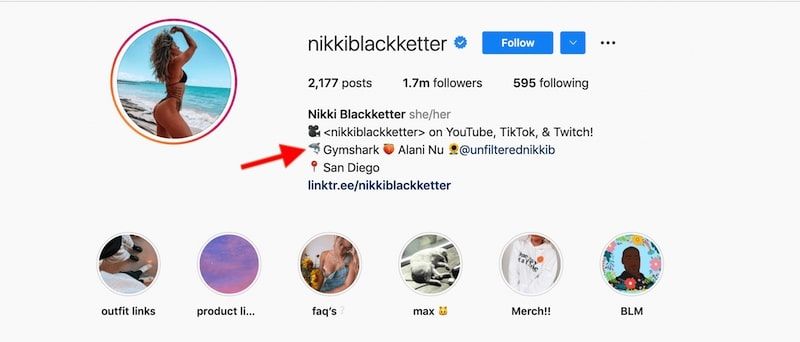 Building the founder's profile: Francis has a 162k-follower YouTube channel where he answers in-depth questions about his firm and job, including how he made it and the obstacles he faces. He also uses it to announce news and share his journey. Creating the public persona and controlling the news channels are also great ways to communicate deeper towards your community.
4. Muscle Pharm
If you want to get some Shopify store inspiration, you might want to check this store out. Muscle Pharm is a niche Shopify store that sells products to help professional athletes and everyday active individuals reach their maximum potential. The product lines include functional foods, sportswear, sports accessories, etc.

What we can learn:
Muscle owns unique product lines, serving a specific group of customers, which are professional athletes. This group of customers with special needs to perform a high frequency of exercise, always wanting to improve their fitness, so they need specialized products instead of popular products.

For any single product, it uses Opinew app to collect and show every customer review. With specialized products like Muscle Pharm, the social proof section will help to build trust and provide insightful information for customers to make buying decisions.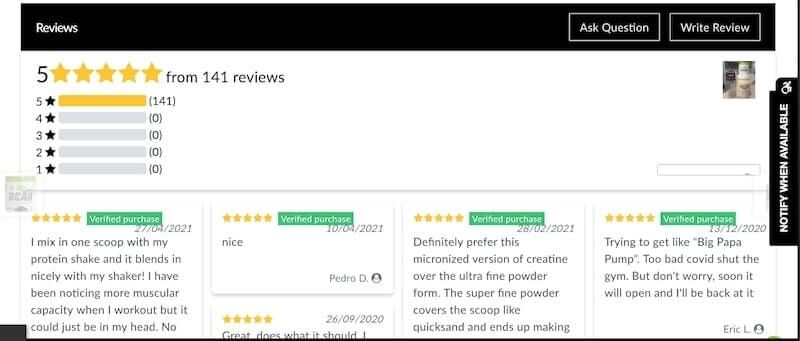 5. Manitobah Mukluks
Manitobah Mukluks is a niche product store that specializes in high-quality, super warm winter boots. They manufacture and sell traditionally beaded leather and fur slippers, shoes, and boots, with and without rubber soles.
As an Indigenous-owned company, its vision is to build a vibrant, global brand that significantly impacts Indigenous communities.
Today, their products can be found in high-end retailers, including Holt Renfrew and Nordstrom. They're sold in more than 50 countries through the company's online shop.
What we can learn:
They did an excellent job with their website content. Considering that most visitors probably aren't familiar with the term "mukluk", they briefly explain it, using clear and concise copy. The visual aspect also has a great video that offers shoppers a short overview of the products and shows them in motion. It starts with unboxing footage, allowing viewers to get a sense of how high-quality their items are.
Give back to the community: The company isn't just business success, it's giving back to the community. It provides an annual education bursary through The Centre for Aboriginal Human Resource Development that supports a select student studying finance or business at a college or university. It works with elders and craftsmen to develop a limited assortment of traditional mukluks and moccasins through its non-profit Storyboot Project. For every pair of Storyboot shoes sold, the artist receives 100% of the earnings.
6. Betron
Betron is also a good store that can bring you some Shopify store inspiration. It produces and sells a wide range of premium Bluetooth speakers, headphones, earphones, audio, and power accessories.
On the homepage, Betron asserted that "Our high-precision innovations make it possible to capture a truly premium listening experience."
What we can learn:
Betron has simple, intuitive navigation at the top header. It's broken down into product lines, making it easy for users to find what they want.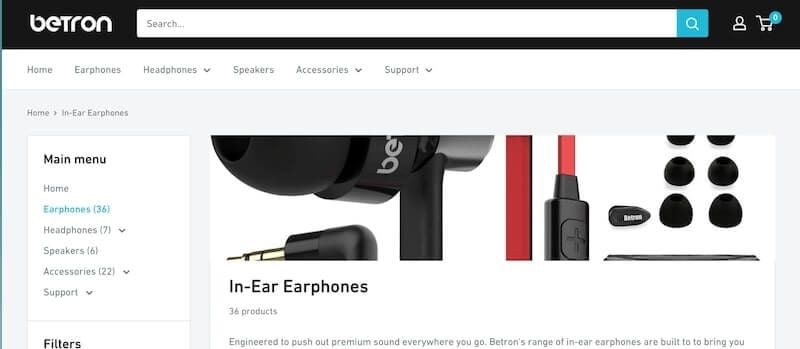 Selling premium technology products to build trust, Betron makes effective use of the social proof sections. In their product pages, it has clear and transparent review sections that show every customer feedback. Visitors can also leave a question about the product that they're interested in. If you want to have the same social proof that Betron has, try Opinew.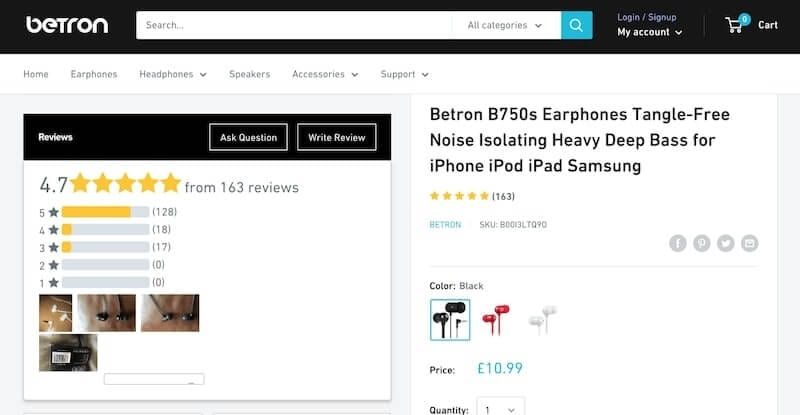 7. Negative Underwear
Negative Underwear has a single goal: to help women feel good about themselves. They don't want to make women feel sexy by using push-up pads or ribbons. And the plan is paying off, as income from one Shopify business increased by 150 percent just a few years after it opened.
Big names like Forbes, Vogue, and The Wall Street Journal have praised Negative Underwear for breaking into the market and bridging the gap between comfort and beauty.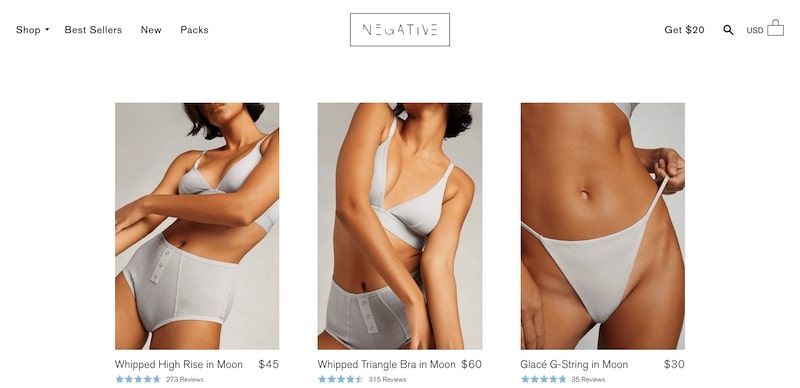 What we can learn:
The biggest lesson we can learn from Negative Underwear founders is the way they choose their market niche: As women, the two founders have found that the lingerie market was sorely lacking a product for women like themselves: fabulous, fashion-savvy women who don't want to spend hundreds of dollars on premium underwear but don't want to wear boring basics either.
They also spent a year of research, which involved trying on "hundreds and thousands" of bras and taking notes on what they liked or didn't like about styles. These efforts paid off, and their products have sold like crazy recently.
Now it's your turn!
So, which Shopify stores that you enjoy the most, and what did you learn from them? There is no single formula for success in the world of e-commerce. You have to do it, try, fail, and do it again. We hope that the successful examples in this article will give you some inspiration and insight to get started.