Importing Product Reviews From eBay To Your Shopify Store in 2021
On this post we're going to talk about importing reviews from eBay to your Shopify store. Browse our list of tools that can help you do that & read our quick tutorials to get you started.
The fastest way to get reviews is by importing them. And if one or more of the products you're offering on your Shopify store were imported from eBay, you may find yourself having a bit of trouble while attempting to import reviews. Don't worry, we're gonna help you find a solution to your problem and you're going to be importing reviews from eBay in no time.
That being said, we should also remind you that you shouldn't rely only on importing reviews. Sending review requests should be an important part of your strategy towards creating social proof. If you want to know how to send review requests automatically check out our post on that here.
But hey, let's get back to importing reviews from eBay. Most review apps don't have this functionality. If you're looking to import reviews from AliExpress, sure, they've got you covered. But eBay? It's a totally different story.
So which are your options then?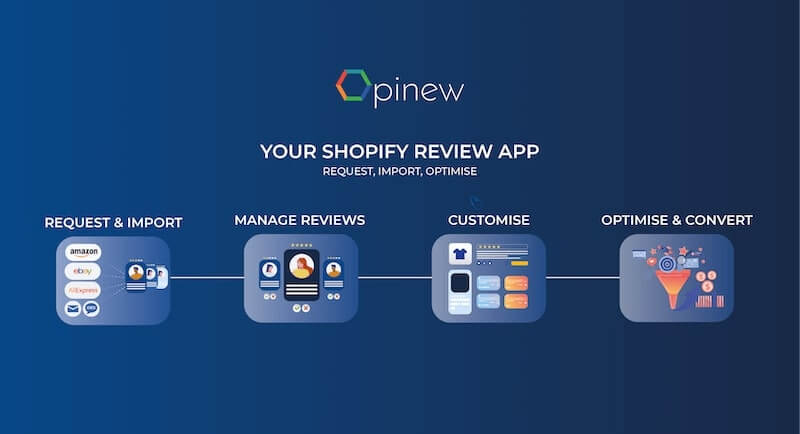 Opinew has an overall rating of 4.8 out of 820 reviews with plans and pricing starting at $9.99 a month. And Opinew doesn't just let you import reviews from eBay, but also from Amazon, Aliexpress, Oberlo, Importify, Dropified, Spreadr and even do bulk imports.
How To Do It
Importing reviews with Opinew is easy. That's the main difference. You don't need to know anything about CSV files. You can see the step by step process right here.
And that's just talking about their review importing functionalities, if you'd like to know about everything else that Opinew can do for your Shopify store check out their plans and pricing here.
And if you're into importing reviews, their $29.99 plan lets you sync reviews so that new reviews for products you've imported before are added automatically. That way, you don't really have to worry about it ever again.
Product Reviews

Product Reviews is an app made by Shopify and it's free. It has an overall rating of 3.7 out of 1412 reviews.
How To Do It
Importing reviews with this app is a little bit more complicated. It involves working with CSV (comma separated values) files. If you're already familiar with CSV files and feel comfortable working with them, then maybe give this a shot.
If you're not familiar with that, it can be a little overwhelming.
You can get a sense of how easy or complicated things can get here, if you want to check it out.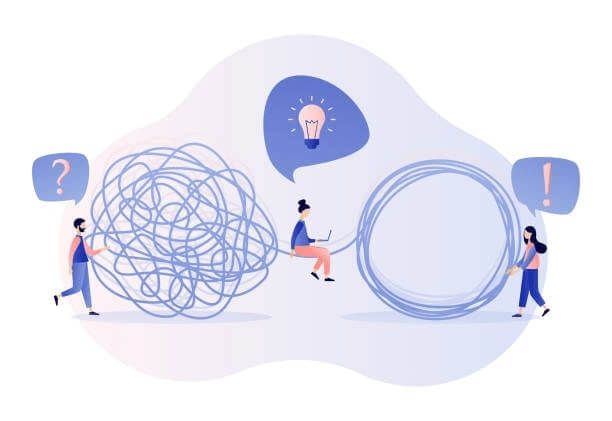 So now you can make a more informed decision. To recap, you've got two options: you can install Shopify's free app called Product Reviews and try out a more hands on approach or try Opinew's basic plan for $9.99 and let us do the hard work for you.
And if you're thinking "I'm already using another app for product reviews and I don't want to lose the reviews I've already got", well, you don't have to lose anything. When you switch to Opinew from... say Loox, for example, you can migrate all your reviews over with us.
If you got any questions, don't hesitate to contact us, we'll be happy to walk you through it.
If you want to know more about customer service, reviews, e-commerce, or other related topics make sure to check in with us often. And contact us about any topics you'd like us to write about.
Download Opinew today and see how your customers can help develop your conversion opportunities through Shopify.