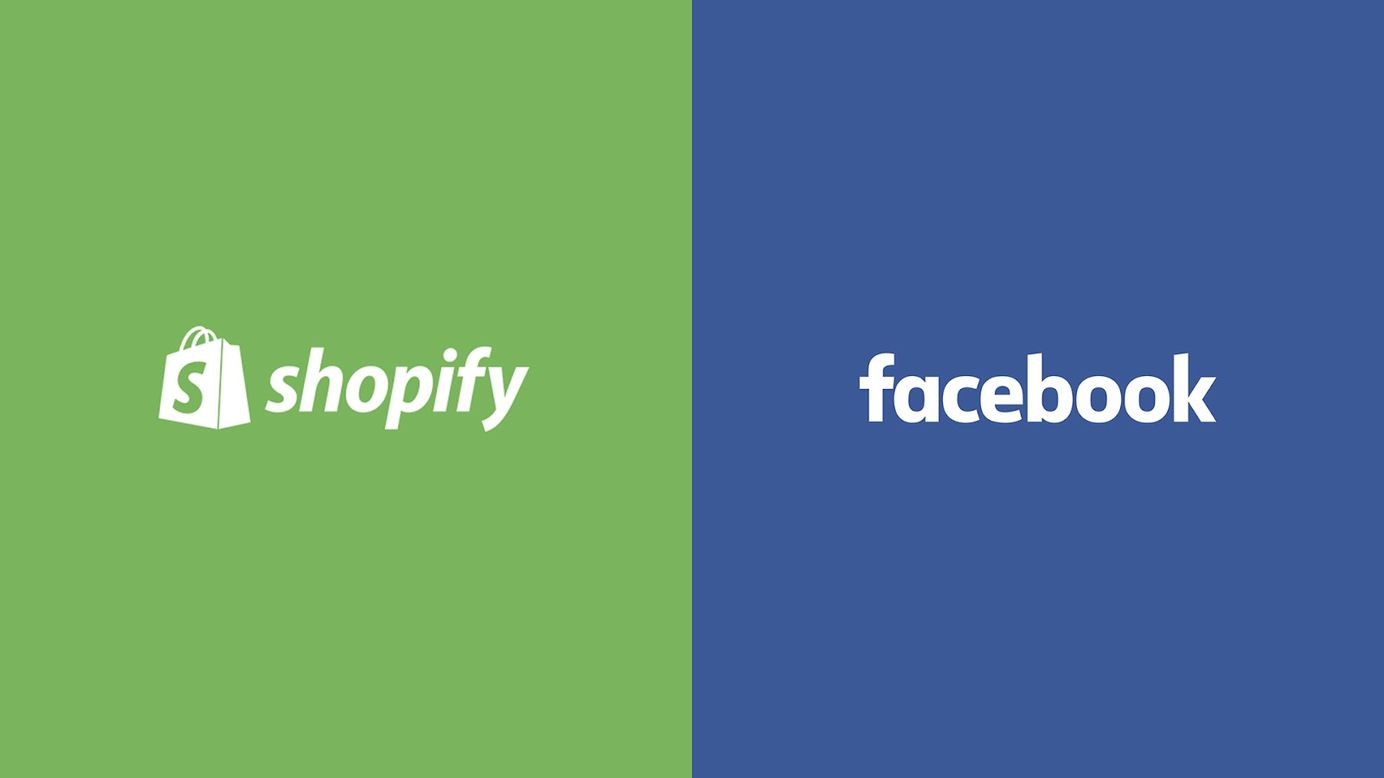 Boost your Shopify Sales using Facebook ads: A Beginner's Guide
Everything you need to know about how to set up your Facebook Advertising account, Link it to your Shopify store and then research and run your first ad.
Table of Contents
Welcome to our guest blog where we will tell you everything you need to know about how to set up your Facebook Advertising account, Link it to your Shopify store and then research and run your first ad.
Who we are
We're Kevin and Stefan from SK Ecosse. Apart from running several million+ dollar stores we also provide Facebook ads training, facebook ads management and shopify store setup.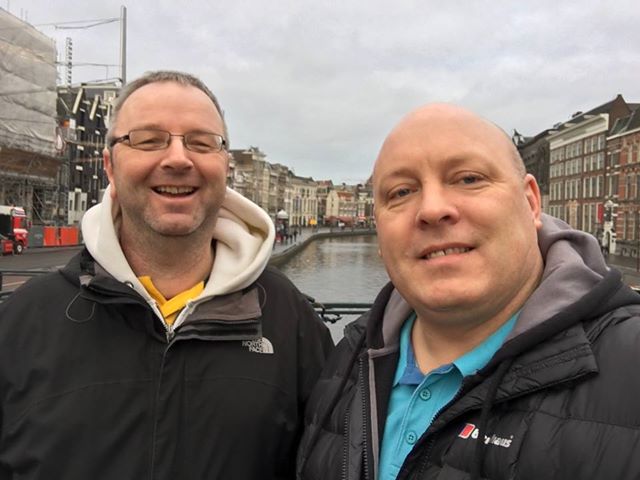 Stefan (left) and Kevin (right)
Kevin started running Facebook adverts 4 years ago and over that time has managed to create his own brand, Great British Tees, and has spent over £500k in Facebook adverts ever since. Stefan's background is in Information Technology where he used to successfully manage an IT Department. Stefan's expertise in analytics makes our mix of skills complement each other perfectly to create killer Facebook Ad strategies that we use to grow our Shopify shops.
Let's get to it!
In the video below we will show you the basics on how to setup your Facebook Advertising account and then how to research your potential audience and create an ad on Facebook.
We are going to take you all the way from setting up you Facebook Business manager right through to creating your very first Facebook advert.
In every ad that we launch we have the same goal no matter what the audience and that is
online sales
When setting up an ad in Facebook Business Manager there are several different ad types that you can choose. Whether you are looking for post/page likes and comments (called Engagement), more people to view your video (Video Views), clicks to your website (Traffic) our goal remains the same – To get sales as we want to drive traffic to our stores that will convert into sales.
Of course, if you are running a campaign for brand awareness or online sign ups you will choose a different conversion but if you are wanting to sell online then the Conversions is what you want to choose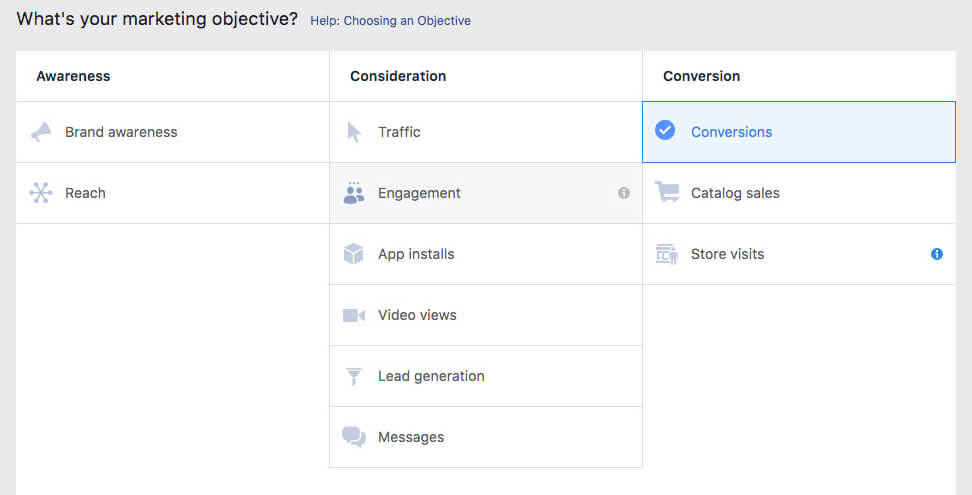 Setup your Facebook Business Account
1. Create a facebook business account
Firstly, to be able to run Facebook Adverts you need to sign up for a Facebook Business Profile. Sign up at https://business.facebook.com then follow our video to set it all up correctly to get started.
2. Set up the pixel
For facebook ads to work you must install what is called a pixel. This is used to track visitors actions (events) on your website by users. So just follow the following video on how to set this up and add it to your shopify store. This is a must and not a step you can skip. To test that your pixel is working install the chrome extension pixel helper from this link. https://chrome.google.com/webstore/detail/facebook-pixel-helper/fdgfkebogiimcoedlicjlajpkdmockpc
Choose Your Facebook Ads Audience
When we are running an ad for our shops there is a certain way we do this and we know that it works time and time again when we start out testing new products to sell. For this lets just say we are selling in the UK and the product is a kitchen utility.
Look for pages that will filter out people from your target audience that have a buyer mentality
This is how I would think about it. Firstly we are going to target people we think will buy a kitchen product. We will pick women. Now this doesn't mean it will be only women who will buy it but we know from experience that women love to buy on impulse and that is exactly what we are looking for when advertising through Facebook in these types of campaigns.
(Women buy on impulse - good)
So now let's go one step deeper. Let's just think logically about this before we start on how we would look up how to target them on audience insights. Women like to cook (not all but some), women love to take pride in their home and especially in the kitchen. So my first thought would be to look for cooking magazines, home improvement magazines. The reason for this is if they are willing to buy a magazine related to this or like those pages, they have a buyer mentality and are more likely to purchase.
(Women buy on impulse - good) +
(read home improvement magazines - likely to browse stuff to buy)
We also look at other interests where they have a buyer mentality and this would be places for home improvement which would include shops like Ikea, B&Q etc.
(Women buy on impulse - good) +
(read home improvement magazines - likely to browse stuff to buy) +
(like home improvement shops - likely to buy stuff)
Now let's use the audience interest's app and look up these interests and see the demographics that Facebook gives for people who like these interests. This allows us to pick the ages we would like to show our ads to as this will help narrow the audience to a more targeted group of people. For certain countries you can use a variety of sized audiences. In the UK we like to stick to around 500k but USA or Brazil etc you can go to over 1 million in your audience size as these countries are much bigger and will allow Facebook to optimise your ads better.
The following video will show exactly what we mean:
Facebook Ad set up
From here you select the conversions tab on the screen and scroll down to name the campaign to what it is you are running the ad for. The next screen is where you are going to set up the information that your ad needs to run, this will include:
who you want to show the advert to
what pixel event you want to have (we suggest Purchase),
what placement on facebook you would like to show your ad to (again we suggest you show to desktop and mobile)
what budget you would like to spend daily on your ads. For now lets just put in $10.
The video below is going to walk you through how to set up your ads so you can follow along as we do it with you.
Facebook Ad Content
Now that we have chosen who we are going to target, we need to look at setting up the actual content for our ads. We suggest highly that you use videos in your ads. Videos on Facebook get much better reach helping you lower your CPM (cost per 1000 reached) but also give a better visual interpretation of the product you are selling.
The ad copy (short text above the image or video). The ad copy is very important. You need to give some sort of reason why people should buy your product or a reason they will like your product. Try to keep it to no more than 2 lines. We also like to use some sort of Emoji in our ads as this way it can catch peoples' attention. For the 3rd line we add in our link to the product.
Important! Don't add the long URL that shopify provides you - shopify have a built in setting to allow you to shorten your URL so it is much more manageable and looks much better in your adverts. (this is located in online store>navigation>URL redirects).
Opinew Blog Newsletter
Join the newsletter to receive the latest updates in your inbox.
---