Amazon VS Shopify: How To Migrate Your Amazon Products and Sell on Shopify
In this post, we'll try to explore the main differences between Amazon and Shopify.
Two very different ways to sell online that are not mutually exclusive (you can sell through both), so instead of trying to find a winner, we'll be highlighting what the differences are as a means of understanding how to use them to greater effect.
The Most Important Difference
Shopify and Amazon may be different in a lot of small ways but there's one huge difference from which most of the other stem.
Amazon is a marketplace. So think of selling on Amazon as setting up a stall on a busy market.

With Shopify, you build your own store. So think of Shopify as opening your own store.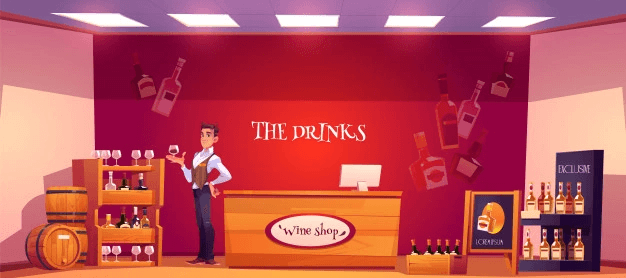 What are the implications of that?
Mainly that by having your own store you have more control over the overall user experience. At a marketplace you don't have as much control over their experience but you can take advantage of showing your products to a bigger audience than you may be able to get to your store through your own efforts alone.
But that's not all, so let's look at Shopify and Amazon's pros and cons.
Amazon Vs Shopify: Pros and Cons
Let's look at the pros and cons of selling your products through Amazon and Shopify.
A Few Clarifications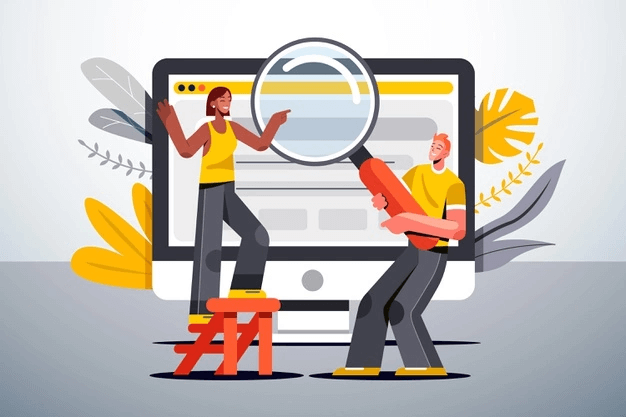 Why is "Customer Trust" listed in the "cons" list for Shopify and in the "pros" list for Amazon?
Amazon has a reputation for excellent customer service. With Shopify, some stores may have excellent customer service while others may not. It varies from one store to the next so it's up to you to build up a reputation and show that to your potential customers. A great way to do that is with Opinew, our app that lets you add reviews to your Shopify store.
Why do we list "Adherence to Amazon's Standards" in the "cons" list?
It's easier for a huge business like Amazon to have lenient policies that put customer satisfaction first. It's also a good practice. But for some, Amazon's policies are considered a little too lenient and, without any sort of bargaining power on the matter, anyone who wants to sell on Amazon has to do it their way. It's understandable that Amazon does this because, from the customer's perspective, they're purchasing from Amazon, not from you.
Why won't Amazon allow for more customization?
Amazon needs to present a consistent look across the board and that means setting fixed parameters for you to showcase your products on their marketplace. Shopify, being a platform on which you're building your own store, lets you play around quite a bit.
Why is "Driving Traffic" listed in the "cons" list for Shopify?
Most people start searching for whatever it is that they need on Amazon. And there's a good chance that they'll find it there. That's why being on Amazon can help you reach a wide audience without investing too much into ads. You're exactly in the place customers are already searching for what they want. On Shopify, you have to really make an effort (and investment) into driving traffic to your store because it doesn't matter how nice you make it look if no one's there to see it.
If you're thinking "how am I going to do that?!" Don't worry. There's a lot of info out there that will help you on your way to driving traffic to your store. For example, check out Shopify's "Need Traffic? Here's How to Get Visitors to a New Website (Even If You Don't Know Where to Begin)", it's a complete beginners guide on how to drive traffic to your website.
Conclusions
1. Having Shopify and Amazon makes sense for most.
What ultimately makes sense for most is not to view this as Amazon vs Shopify but rather as Amazon + Shopify.
Shopify lets you offer your customers a more unique shopping experience, so it makes sense for most businesses to do that. It helps their brand and it doesn't hurt their sales on Amazon.
Amazon's leverage is undeniable --millions of users already go to Amazon as their first option whenever they want or need something. Being there puts you in front of them.
* Shopify isn't your only option for setting up your own online store, though it's one of the most widely used. If you're curious about other options, another very popular one is Squarespace. And you can check out how Squarespace and Shopify compare with one another here.
2. If Amazon isn't working for you...
The devil's in the details, though... To really take advantage of the millions of users that go to Amazon as their first option, you need to be among the top results, and the competition for those spots is as tough as they come.
If you've been on Amazon for a while and it hasn't really worked for you, you've got two options:
a) Try to make it work - Hire a consultant to try and improve your position in the Amazon search results (alternatively, you could research this topic and try to do it yourself).
b) Try something else - You don't necessarily have to be on Amazon. It's not for everybody. So if it's not for you, consider leaving and setting up a Shopify store. Sure, you'll have to spend some money on ads to drive traffic to your store, but it's likely to yield better results if you're not getting traffic on Amazon. Why? Because when you do get traffic on your Shopify store, they're on your own little island. Your competitor's product isn't featured on the sideline, which does happen on Amazon.
So now let's see how to do it.
How To Migrate Your Amazon Products and Sell on Shopify
Assuming you want to keep selling on Amazon and are looking to sell on Shopify too, here's how to do it:
Customize Your Shopify Store
Don't try to replicate your Amazon product page. Think of ways you'd like to showcase your product that Amazon's product page doesn't allow. Take the opportunity to do things differently and finally showcase your products the way you want to. Be as lengthy or as concise as you'd like. You can add a picture gallery or just embed pictures in different sections of the page and have your customers scroll down while they discover the different features of your product. The product page is your oyster!
Migrate your Amazon Reviews to Shopify
Importing Amazon reviews to your Shopify store is something you should seriously consider. If you've been an Amazon seller for a while and you've built up a reputation, you could use those reviews to help you create social proof for your Shopify store.
Opinew makes this very easy for you. To import Amazon reviews to your Shopify store with Opinew all you have to do is:
Activate the Opinew Chrome Extension
Go to the Amazon seller central, manage inventory, there you'll see a button that reads "import reviews". Click on that, select your preferred settings, and import.
* Alternatively you could bring your cursor to hover over the chrome extension icon and then click on "mass import" to import reviews for all your products.
* And if you've got picture and video reviews, don't worry, we've got you covered.
If you'd like a more in-depth guide for importing reviews from Amazon or AliExpress, check out our help center article on importing reviews.
Configure / Sync Your Shopify Store With Amazon
Depending on which country you're from, enabling Amazon Pay might be an option for you. Remember to activate Shopify Payments too, as you're charged transaction fees each time a customer makes a purchase using Amazon Pay, unless you also activate Shopify Payments.
What's great about Amazon Pay is that users use their Amazon information regarding payment methods and shipping addresses. For most, it's the easier, faster option.
If you were using FBA (Fulfillment By Amazon) you can enable Multi-Channel Fulfillment. That way you don't have to worry about fulfilling the orders of your Shopify store, Amazon will take care of that for you.
Import your Amazon products to your Shopify store
First, you will need to install the Amazon by Codisto plugin on your Shopify store. Codisto is the global leader in omnichannel ecommerce management, empowering online brands to link their existing online store with leading global retail marketplaces to immediately drive more traffic, reach new customers, and increase revenue. Codisto's pioneering and real-time solution can be installed natively, converting Shopify, BigCommerce, WooCommerce, LightspeedHQ, PrestaShop, and Magento into global omnichannel selling platforms that integrate with Amazon, eBay, Walmart, and Google, automating a retailer's catalog, inventory, and order management processes. Codisto facilitates over US$2 billion in sales for over 30,000 global retail customers each year. You can follow this link right here to install Amazon by Codisto directly.
Once the plugin is installed, you will need to connect your Amazon account to your Shopify store. By logging to the Amazon by Codisto app, you will be prompted to connect your Amazon account to Shopify.
Once your Amazon account is connected, you can begin importing products from Amazon to your Shopify store. This can be done by going to the Amazon by Codisto and selecting the products you want to import. If you are also using Opinew, you will be able to import reviews at the same time you're importing your products, which helps you save valuable time.
That's it! The imported products will appear in your Shopify store and can be managed just like any other product in your store.
Overall, importing products from Amazon to Shopify using Amazon by Codisto is a simple and straightforward process that can help you expand your product offering and reach a wider audience.