How to generate reviews for your Shopify store and manage them
Very steep and too high! Review of the highest Scottish mountain Ben Nevis
Reviews serve multiple purposes. They help to promote your product, they are the most genuine feedback and a great opportunity to communicate with your potential customers (since 95% of people read product reviews). Your customers use them to make the decision to buy products so reviews can greatly help you boost your sales. That's why you want to make sure the interaction with your customer doesn't end with the purchase, but if possible continue to the point where your buyers share their feedback publicly with the others.

Reviews - a perfect authenticity enhancement
As always, trust is essential in any kind of relationship. For customers, trust in a product is built through authenticity. As recent statistics show, customers are more likely to buy products from brands they see as authentic, and customer's trust is higher in brands that are presented with authenticity as the Economist analysed.

"Reviews are like any other relationship - hard work, but worth the outcome"

The real-life experience enhances the authenticity of the brand and the product. Everyone claims their products are the best, but independent customer reviews make this claim believable. Reviews are read by nearly 95 % of shoppers who are considering buying your product. Authentic experience and honest reviews are a clear sign that your product is truly worth investing in.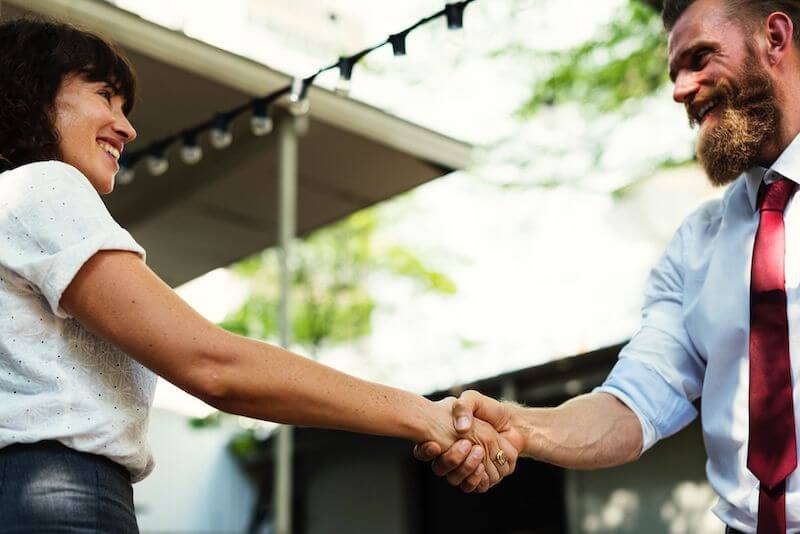 Adding reviews
You can get started in 5 minutes without any coding knowledge with our own Opinew Product Reviews app. Opinew adds a lot of  Here are just a few things Opinew offers:
Reviews you can style so they look like a are part of your website
Doesn't affect shop's load speeds,
You will spend time on managing reviews (we notify your customers to leave a review)
You won't worry about the negative or offensive reviews (filtering and reply systems)
And a lot more other features the stock Shopify reviews app doesn't have.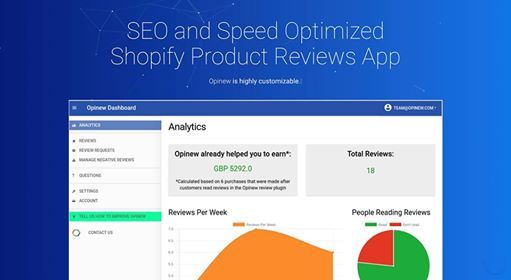 You can find all the details about installing and managing the Opinew Product Reviews app, in our help center.
Encourage your customers to review your product
Word of mouth is the best marketing tool out there so you can see that the reviewers are literally marketing your products for you. That's why you want to make sure your customers leave a review after their purchase. There are plenty of ways to encourage customers' engagement in reviews. Most of them can be managed automatically, and easily by:
Automated e-mails
Offering coupons for leaving reviews
Requests in newsletters
Social media posts
One review request is usually not enough. You need to be persistent in your requests, but not annoying. Good timing is important. Customers cant review the product right after purchase. Give them some time to use the product. Wait a few days to send them an email reminding them of the review.
Import reviews
Apart from asking your customers for reviews you can also try importing reviews from Aliexpress, Amazon or Ebay in case you are do dropshipping or have an existing store on those platforms. Opinew can help you with that.
If you fall in this category, importing reviews will make your shop look busy, with tons of customers right away and will spare months of gathering reviews organically.
Perfect imperfections - bad reviews
Many are desperately trying to avoid bad reviews. Bad reviews are your best feedback, straight from the user, delivered with (sometimes harsh) honesty. 5 starred products are not trusted. According to Spiegel Research Center, reviews with 4.0 - 4.7 stars increase the likelihood of purchase. Take bad product reviews as an opportunity! A bad review is a chance for you to build up a relationship with your customer. For that, you shouldn't delete them unless:
the review is offensive
the review personally attacks others
it is a fake review
the reviewer has obviously never tried your product.
Before you start dealing with a bad review, remember not to take it personally. A bad review does not mean that your product is bad. As in any other challenging social situation take a deep breath and do not assume anything. With open mind communicate with the customer and help them to solve their problems that caused their bad experience resulting in the bad review. Don't be afraid to solve the problem publicly.
After you've solved the problem, don't forget to ask the customer to revise their review. Other customers will see you are helpful and communicative.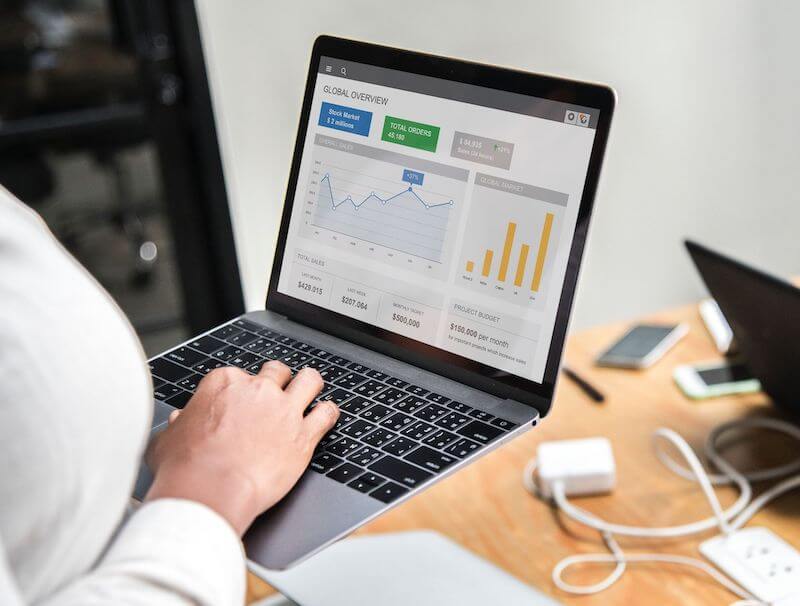 There is another option for you to deal with bad reviews. You can comment underneath the reviews to show others that you interact with your customers, or explain how you dealt with that negative situation.
Once again, this builds up the trust of your customers as they will see you care about them. Your potential buyers skimming reading customer reviews will see what you do when things go bad. Publicly replying to bad reviews is the best way to show the quality of your customer service.

"Change your perspective - bad reviews are your new opportunity"

Commenting on reviews is one of the features supported by Opinew so you can deal with any negative reviews in the best possible manner.
We also label the negative reviews for which you made a refund. Since reviews are read by almost 90% of shoppers that's a great way to put one more bit of customer validation in front of your shoppers.

In the end, it is the little imperfection that helps the customer believe your product or service is real and authentic. Be open about how you deal with bad experiences and unsatisfied customers, other customers will appreciate it.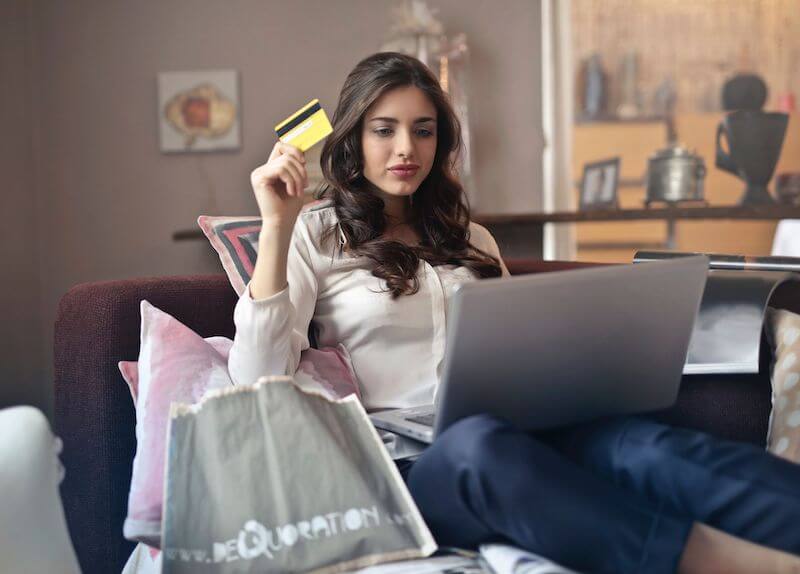 Don't fake it
Fake reviews can harm the authenticity of your brand. Rather encourage the maximum of your customers to review your product than persuade your friends to leave a fake review. Fake reviews are the very opposite of authentic. 95 % of consumers get suspicious of the quality of the product if the review is obviously fake. Don't push it, don't just randomly generate reviews. Be honest with your customer reviews as much as you are with your product. Your customers will appreciate the honesty and it will be much easier for you to build a positive relationship with them.