Weekly Round-Up of Ecommerce News (July 2023)
Weekly round-up of the latest news in eCommerce and Shopify, including Tips, Guides, and Industry Reports. Read the eCommerce blogs that help you grow your store here.
Table of Contents
A weekly round-up of what's happening in the Ecommerce industry around the world. Here you can also find Tips, Guides, and Industry Reports, everything you might want to know specifically about Shopify, and links to the articles that are relevant to you.
July 2023
Week 4
News And Updates
Introducing New Ways to Optimize your Marketing Campaigns
You can now drill down into your marketing campaigns to get a granular view of your conversion funnel and identify your most effective marketing activities.
Custom Pixels now Shows Previous Saved Versions
Added custom pixel versions to the customer events section in the Admin settings, now you can easily switch between previously saved versions of your pixel code.
Adjust Fulfillment Location and Status At The Order Item Level
You can now change the location or hold products for specific line items in an order, providing you more flexibility and control during the fulfillment process
Good Reads
Shopify Commerce Components: The Ultimate Stack for Enterprise-Level Retail
Enter Shopify Commerce Components – the future tech stack for enterprise-level retail businesses.
The Unified Codebase Solution For Managing Multiple Shopify Plus Expansion Stores
Find out about the unique multi-store unified codebase solution we have developed, the commercial benefits it unlocks, and how we've implemented this for several of our international clients.
Unpopular eCommerce opinion: Raising your prices might be a smart move
Increasing your prices as a potential growth strategy isn't for everyone, but it COULD be a good way to combat increasing costs for you and your brand and it could be the smartest way for you to stay relevant in an ever-increasing market.
Week 3
News And Updates
Enhanced Visibility on Shopify Protect Protection Status
A new feature in the Admin API that allows you to view the protection status of your Shop Pay orders.
Shopify Markets Pro now Automatically Identifies Incompatible Draft Orders
Merchants using Shopify Markets Pro will be automatically informed of incompatibilities between their draft orders and Markets Pro.
Delayed Publishing of Reviews in Shopify's App Store
Starting July 10, 2023, merchants will experience a slight delay between the submission and publishing of new app reviews.
Good Reads
How Can I Maximise My Shopify Checkout Efficiency?
Start optimising your Shopify checkout today and reap the rewards of a highly efficient e-commerce business.
Case Study: How Swanky Supported daysoft® With Its Ecommerce Digital Transformation
This is the story of how their multidisciplinary team has guided leading daily disposable contact lens brand daysoft® through an ecommerce digital transformation,...
What Is Threads and How Can Shopify Brands Use It?
Let's take a look at Threads: what is it; how can brands use it; what does it offer that other social media platforms don't? And do we NEED another social app?
Week 2
News And Updates
Now Customize Your Headless Store With The Shopify Search & Discovery App
Headless stores will now be able to use the Shopify Search & Discovery app to customize features
Introducing New Ways To Slice And Dice Your Cohorts Data
Filter the Cohort analysis report by first order attributes such as sales channel, marketing channel and others,...
Shipments To The Republic of Ireland Now Require Postal Code/Eircode
On July 28, 2023, Shopify's modified postal code requirements for shipments to the Republic of Ireland at checkout.
Good Reads
How Verve Became Silicon Valley's Favorite Coffee Brand
Colby shares how to grow a brand by focusing on sourcing the best ingredients and establishing meaningful relationships.
Shopify Retainer: Your Gateway to eCommerce Website Expansion
Shopify's prowess as an eCommerce platform, but a hidden gem that is often overlooked is the Shopify Retainer Service...
Shopify Updates and Upgrades June 2023
The latest from the world of Shopify and how it's improving the experience for online businesses and their customers.
Week 1
News And Updates
Shop Pay—The highest-Converting Accelerated Checkout On The Internet—Will Be Available To Enterprise Retailers Not On Shopify
Enterprise retailers want access to this innovation too—which is why we've made our technology available to the biggest brands on the planet.
Shipments To The Republic of Ireland Now Require Postal Code/Eircode
On July 28, 2023, Shopify's modified postal code requirements for shipments to the Republic of Ireland at checkout.
Collabs Network Has Launched to Collabs Creators
Shopify Collabs has released a new, low-friction way for merchants and creators to work together.
Good Reads
YouTube Short Ads for Shopify Brands
Find out about YouTube Shorts ads and how you can use them to help your Shopify business sell more.
Why Do You Need Shopify Development Support?
As a seasoned Shopify expert who has assisted numerous eCommerce businesses in their digital journey, they are thrilled to guide you through the transformative journey of Shopify and Shopify Plus development.
How to Create a Powerful Shopify Landing Page That Attracts and Converts Customers
ECommerce store owners need to consider both the design and content of their landing pages. Not just to appeal to website visitors but to ensure they're highlighting the right message and can convert visitors into buyers.
How to Edit The Checkout in Shopify: Shopify Checkout Guide
In this comprehensive guide, we will walk you through the step-by-step process of editing the checkout in Shopify, empowering you to optimize this crucial stage of your customer's journey.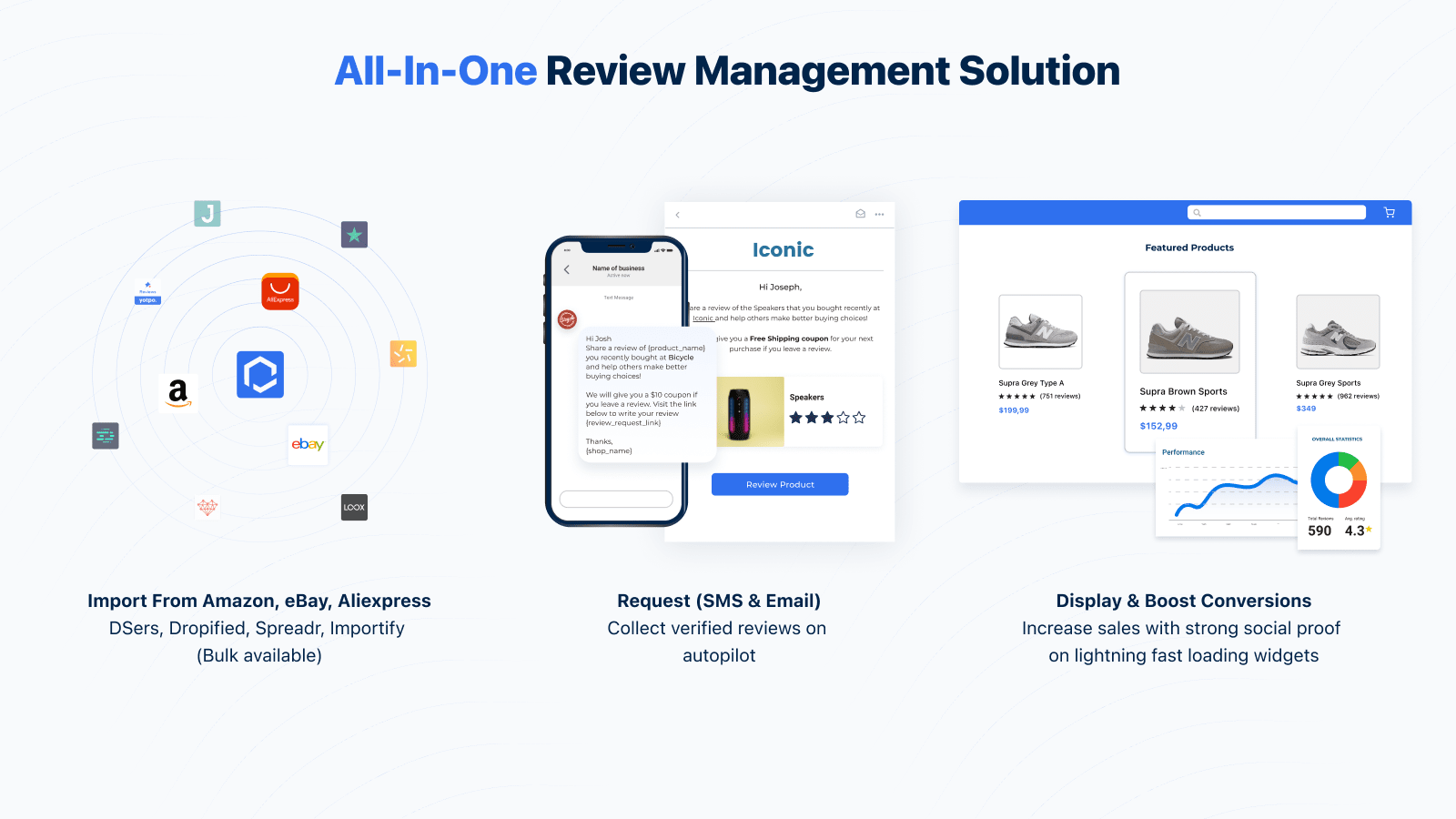 Get started for free
All-in-one review management solution for Shopify stores looking to build trust and increase conversions. 
Install Opinew
Opinew Blog Newsletter
Join the newsletter to receive the latest updates in your inbox.
---