5 Proven Strategies For Collecting Product Reviews on Shopify in 2021
User-generated content is extremely useful in making your store more trustworthy at a glance, but how or what can you do to collect reviews? In this post, we'll give you 5 proven strategies you can use on your Shopify store to collect reviews.
Because this post is intended for people trying to figure out how to get reviews on their Shopify Store, we'll have to get a couple of things out of the way first. But you can skip right to the tips if your store already has a way for customers to write reviews. Here's our table of contents:
How To Offer Your Customers A Way To Leave Reviews
What Does Your Proven Review App Let You Do?
a) Importing Our Customer Reviews
b) Replying to Our Customer Reviews
c) Sending Out Review Requests Automatically
d) Photo and Video Reviews
e) Creating Coupons
f) Questions and Answers Section
g) Customizable Widgets
h) Aftership Integration
i) Data
Our Best Tips And Strategies For Collecting Reviews
3.1 Setting Up Review Request Automations
3.2 Offering Your Customers Coupons
3.3 Diversify Your Review Requests Distribution Channels
3.4 Ask A Few Friends For A Picture Review
3.5 Have Good Customer Service
1. How To Offer Your Customers A Way To Leave Reviews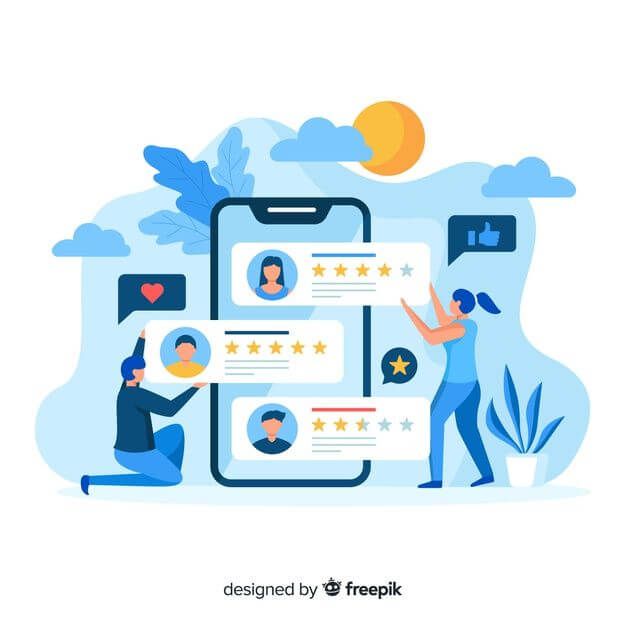 So the first obstacle towards getting reviews on your Shopify store is the fact that Shopify by default doesn't include a way for customers to leave proven reviews. But that doesn't mean that you've gotta get coding and do it all from scratch.
All you need to do is install an app for product reviews. On the Shopify app store, you'll find plenty of options with very different features, plans, pricing, etc.
And while some may offer similar things to Opinew, we're certain that we offer features that are not available with other apps and so some of the proven strategies that we'll talk about will require the capabilities of Opinew's most basic plan, as this post is intends to offer our clients ways for them to get more reviews.
If you're using a different app and some of the things we suggest aren't really possible with the tool that you're currently using, consider switching to Opinew. You can migrate your reviews, so you won't have to start all over again from nothing.
2. What Does Your Review App Let You Do?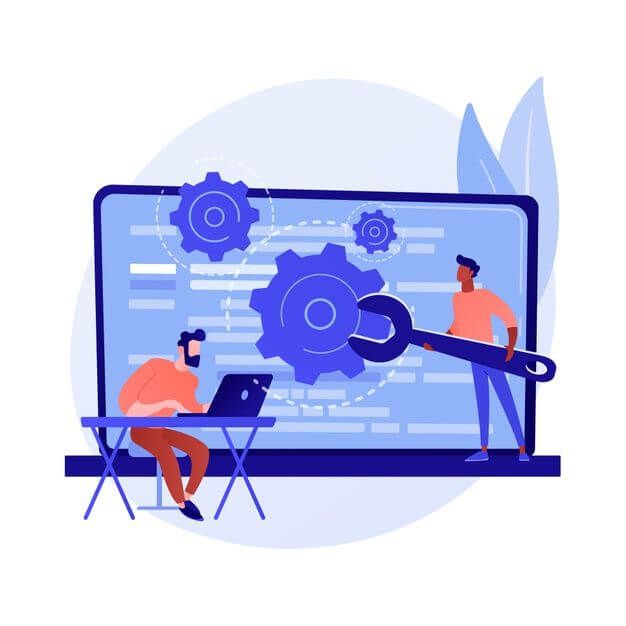 So, for those who are using a different app, let's talk about the things we consider absolutely elementary for a competent reviews app on Shopify. We're pretty sure that you'll agree with us and it's a great way to check whether your current app is up to the task or not and if switching may be warranted.
a) Importing Reviews
Importing reviews is the fastest easiest way to get reviews when you're just getting started and while it's not why we're here (this post is about getting your own reviews) we still believe a competent review app should not only allow you to import reviews, it shouldn't limit you to one specific site, instead, it should allow you to import reviews from whichever site you need, the most common being AliExpress, eBay and Amazon.
On top of that, Opinew offers the option to do Bulk Importing, which is to import reviews in bulk for several products so that you can do it faster and start focusing sooner on more important things, like getting your own reviews.
b) Replying to Reviews
Being able to reply to reviews is an essential quality of any reviews app. It becomes particularly important when you find yourself dealing with a bad review. Replying fast, and in a professional manner is a great way of building trust through your customer reviews.
And this is important for other things as well. In general, replying to reviews that sort of seem like they could use an answer is a great way to show your customers that you listen to them and that the reviews aren't just for show, it's an avenue through which you address their opinions about the product you sell and your customer service in general.
c) Sending Out Review Requests Automatically
So, we thought about leaving this one at "sending out review requests" but let's be pragmatic, if your reviews app doesn't let you set things up so that review requests are sent automatically to every customer that makes a purchase, you should switch.
Review requests are the most effective way to get reviews. And setting it up so that it happens automatically is just the fastest, smartest way to go about it.
Also, it should be noted that you can send out review requests via email, SMS, and other methods, such as printable QR codes. Opinew lets you use all of the above. And precisely because a lot of people don't pay a lot of attention to their email (or at least not to the one they gave you) it's important that you diversify how you send out review requests.
d) Photo and Video Reviews
Giving your customers the ability to post reviews with pictures and video is very important. Reviews with pictures are very effective in showing your customers realistic expectations of your product and that contributes greatly to the overall user experience. And while most users are not going to post a picture with their review, it's important that the tool you're using gives them the option.
Our reviews are rich in user-generated content. That means we let users post pictures and video (and also that we let you import reviews featuring pictures and video).
e) Creating Coupons
Any reviews app that lets you automatically send out review requests to your customers should also offer the ability to create coupons to offer your customers in exchange for their reviews. If it doesn't, it's neglecting a feature that as much as doubles the likelihood of users writing a review.
f) Questions and Answers Section
Whether your product needs a questions and answers section or not is for you to decide, not the tool or app you are using to get reviews on your Shopify store.
Sometimes they're really useful.
With Opinew you can turn on the questions and answers section and also create your own questions and answers anticipating some of the questions your customers may have regarding your product.
g) Customizable Widgets
Customizable widgets allow you to make the product review widget look like it belongs in your store rather than it looking like something that was patched up on top.
Having reviews just isn't enough, they've got to blend in with the rest of your store.
h) Aftership Integration
An Aftership integration allows you to use Aftership to track your orders and set up your review requests so that they're only sent after your customer has received their order.
Otherwise, you risk setting up some date x number of days after the purchase and, if for whatever reason a delivery got delayed, your review request could end up being sent before your customer gets their order. That can create confusion and you don't need that.
i) Data
Optimizing is the never-ending work of anyone with a Shopify store. You have to be constantly looking for ways to make your store perform better.
You can't optimize without data.
That's a fact.
Your reviews app should be showing you data about your review requests or how many customers have been looking at your reviews, how many have written reviews (be it via review requests or not). Because that's the only way that you can make tests, draw conclusions and optimize your campaigns. It's that simple.
But enough about the stuff your app may or may not let you do, let's talk about which things you can do to collect reviews.
3. Our Best Tips And Proven Strategies For Collecting Reviews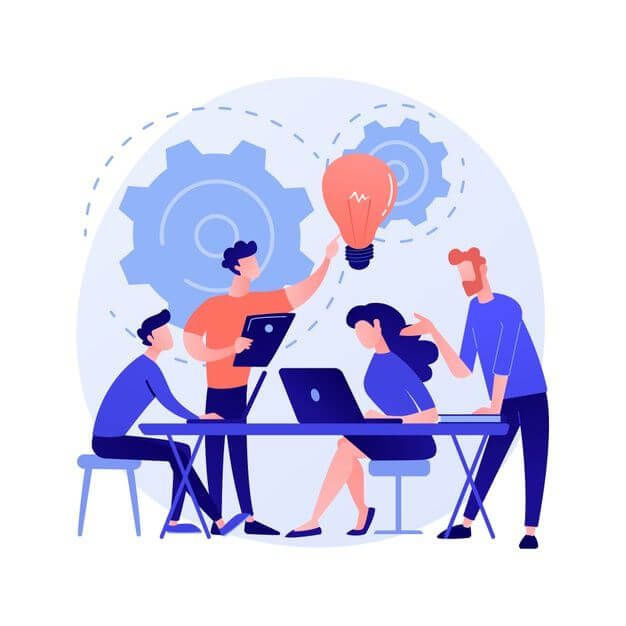 Collecting or getting your own reviews can be difficult but if you follow these proven strategies we can assure you that reviews will begin to show up sooner rather than later.
And we know this because we've seen it time and time again on all our customers. The customers who do these 5 things, get reviews. Every time.
3.1 Setting Up Review Request Automations For Customers
Review requests are ways for you to request reviews from your customers. This can be done via email, SMS, and printable QR codes that you put on their package.
Opinew lets you automate this process so that you don't have to worry about it. Every time a purchase is made, a review request will be sent, one way or another (or via several ways) depending on how you set it up.
And with the Aftership integration, you don't have to worry about calculating when to send the review request, leaving enough leeway for delayed products and things like that because Aftership tracks your orders and you can make sure that no review request is sent before your customer has received their order.
3.2 Offering Your Customers Coupons
Offering coupons in exchange for writing reviews is one of the best things you can do for your customers to improve the conversion rate of your review requests — it as much as doubles the likelihood of customers leaving a review.
3.3 Diversify Your Review Requests Distribution Channels
Diversifying the channels through which you send out review requests is important, as you don't know whether your customer checks their email often or not or whether the email they gave you is the one they use the most (chances are it's not).
So make sure you're sending review requests via SMS as well and maybe look into sending out printable QR codes too.

The bottom line is this: adding another way to requests customer reviews isn't going to hurt what you're already doing.
3.4 Ask A Few Friends For A Photo Review
We get asked this question a lot "how do I get my customers to leave picture or video reviews?"

And with good reason. Picture reviews are effective. So here's one way to get them:
This may sound a little silly, but it works. The premise is "monkey see, monkey do".
If you ask some of your friends to write a review and add a picture, it's much more likely that other customers will add pictures as well.

They don't need to have consciously registered that you have pictures in your reviews. The simple fact that they saw them when they made their purchase makes it more likely for them to add pictures. It's subconscious.

So do ask a few friends and see the results for yourself.
3.5 Have A Good Customer Service
Customers want to give back when they are happy with a product and or service and they know that reviews matter. So a good bottom line is to care about your customers and offer them good customer service so that they feel inclined to write reviews for you. It's simple. You put good things out there and good things are gonna be coming back.
We hope we answered most of your questions and if you've got any  remaining questions be sure to contact us, we'd love to hear from you.
Download Opinew today and see how your customers can help develop your conversion opportunities through Shopify.