Offer coupons to your customers when they leave a review. This makes them more likely to
Leave review
Come back again and buy more
To create a coupon, go to Coupons menu in the admin panel. Either use the quick, safe default we created or use the advanced option.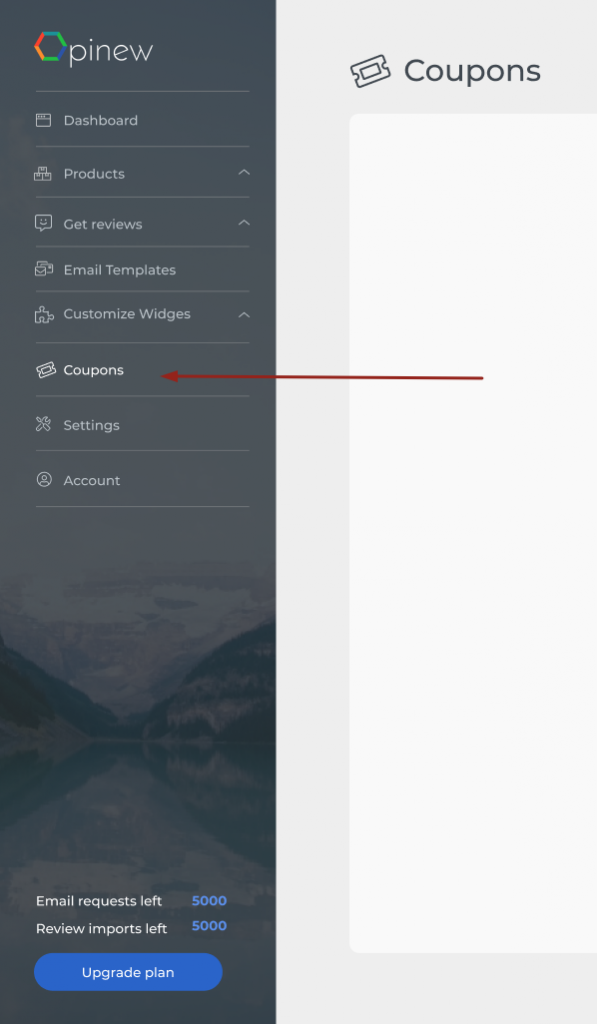 Advanced
Step 1 – General Info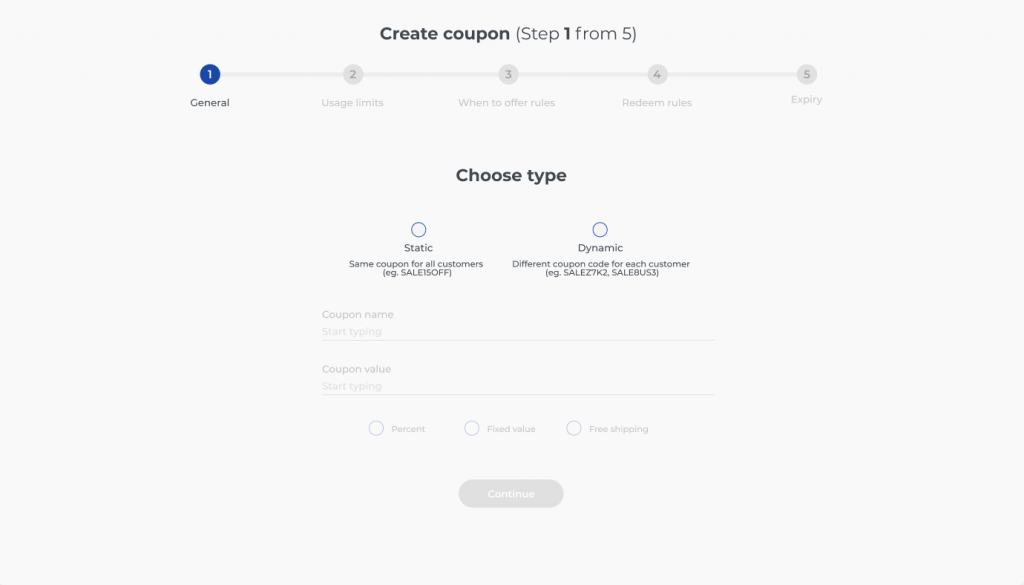 Static or Dynamic
Depends if you want to have the same or a different name for each coupon. Static ex. REVIEW5OFF, Dynamic ex. X4S5W32.
Coupon Name
If you chose Dynamic, the name of the coupon(ex. REVIEW) will be the start of the dynamic coupon code ex. REVIEW836SJ
Coupon Value
Don't type $ or %. Type only the number (eg. 5, 10). This is the amount of discount you want to give. It will be a currency value of your shop's main currency or %.
Percent or Fixed Value or Free Shipping
The type of discount you want to give. Fixed value will mean a discount in the currency of your shop.
Step 2 – Usage Limits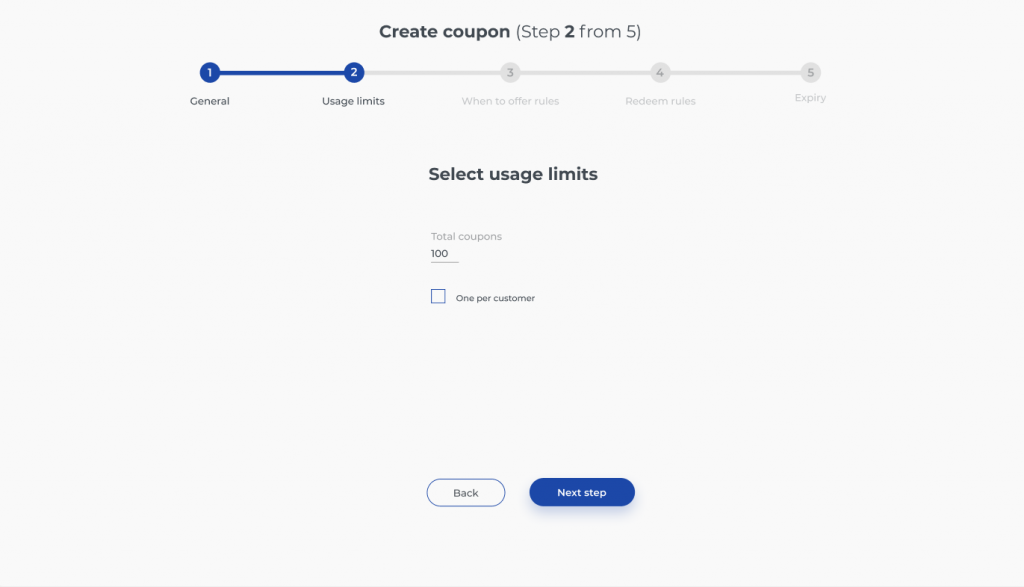 Total coupons
How many coupons do you want to create in total? eg. 100, 500
One per customer
Can every customer use the coupon only once?
Step 3 – When To Offer Rules
When should opinew offer to give a coupon if somebody leaves a review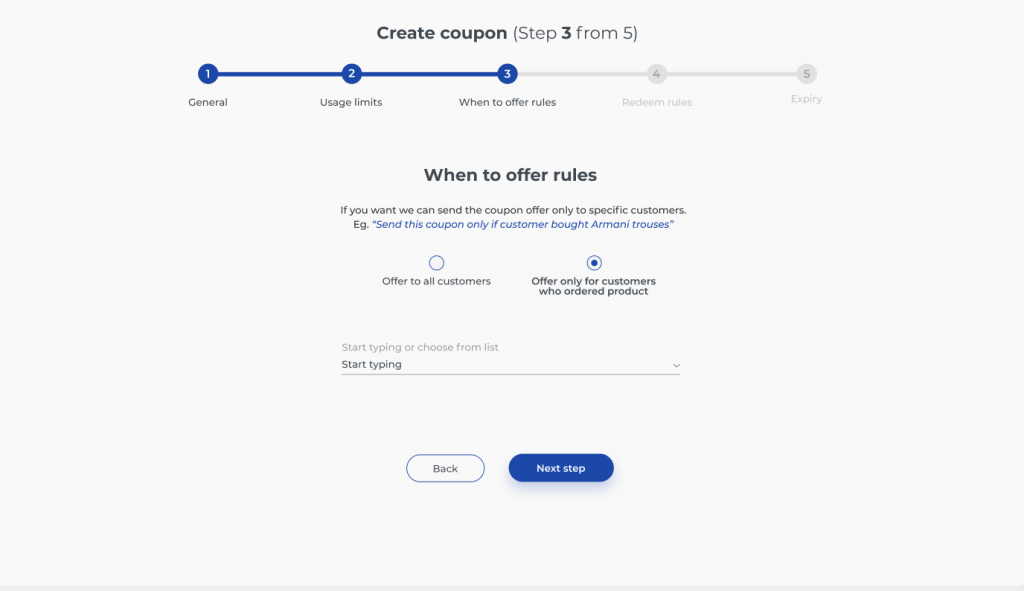 All customers or Specific order product
All customers means we will offer a coupon to everybody who left a verified review after we sent a review request to them.
Specific – you can offer this coupon only for people who had specific product or products in their order. eg. "send this ARMANI10OFF coupon only if customer ordered Armani trousers". This way you can offer certain coupons for certain types of shoppers.
Step 4 – Redeem Rules
After we send the coupon, what conditions do you want the customer to meet to use the coupon?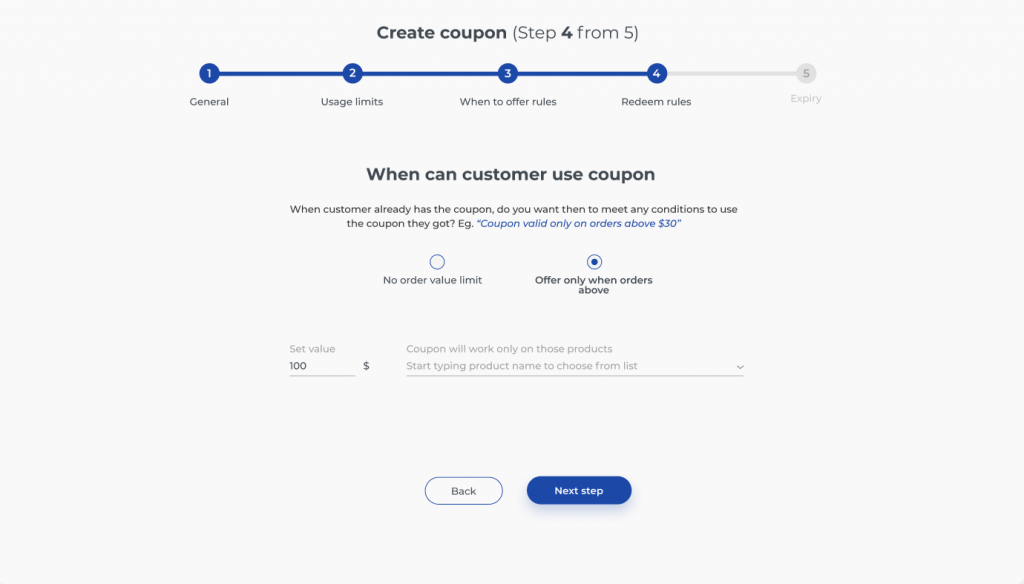 No Order Value Limit or Only Above
Choose if you want to set the order limit. eg. Coupon valid only for orders above $50.
Product Restrictions
eg. Coupon valid only for those products: Armani Trousers X, Metallic Watch S500, iPhone 11
Step 5 – Expiry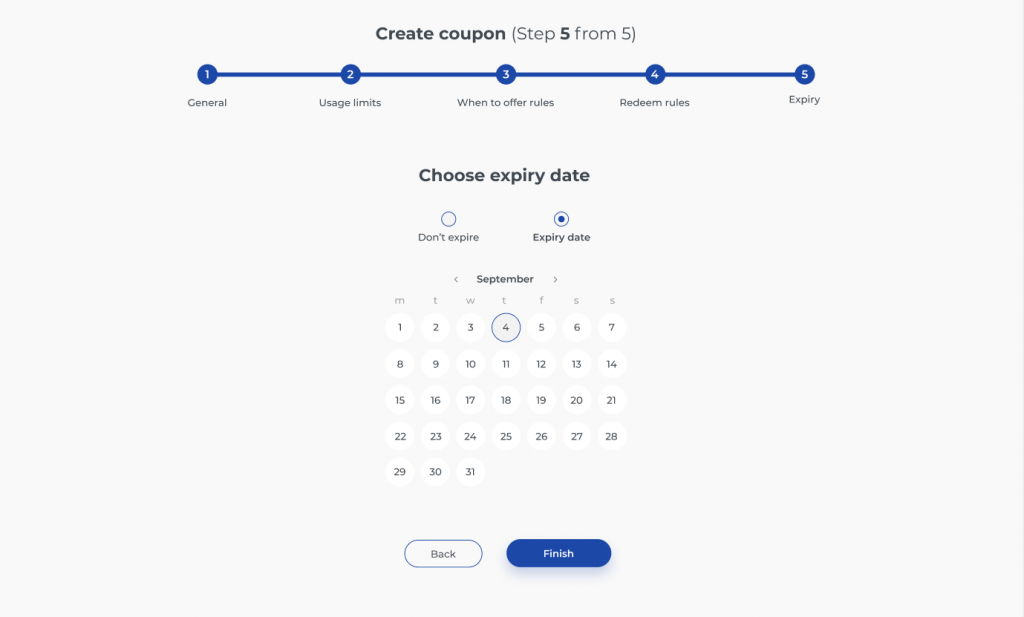 Doesn't expire or Expiry date
Should the coupon last indefinitely or do you want to pick a date of expiry?
After you created a coupon
Add a coupon offering text to your review request email
You can personalise the coupon email to fit your branding
Customize the Thank You Page with the coupon text. If any of the coupons apply to the customer they can be displayed here too since this is the page the customer goes to after writing a verified review.